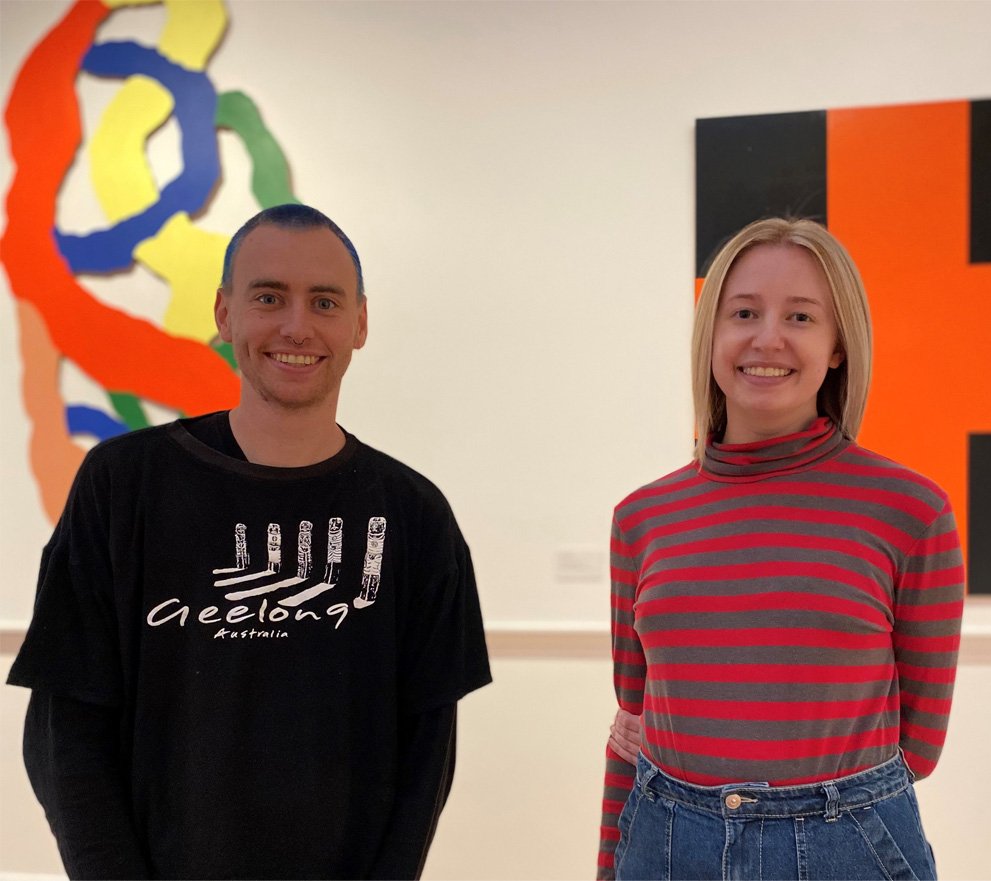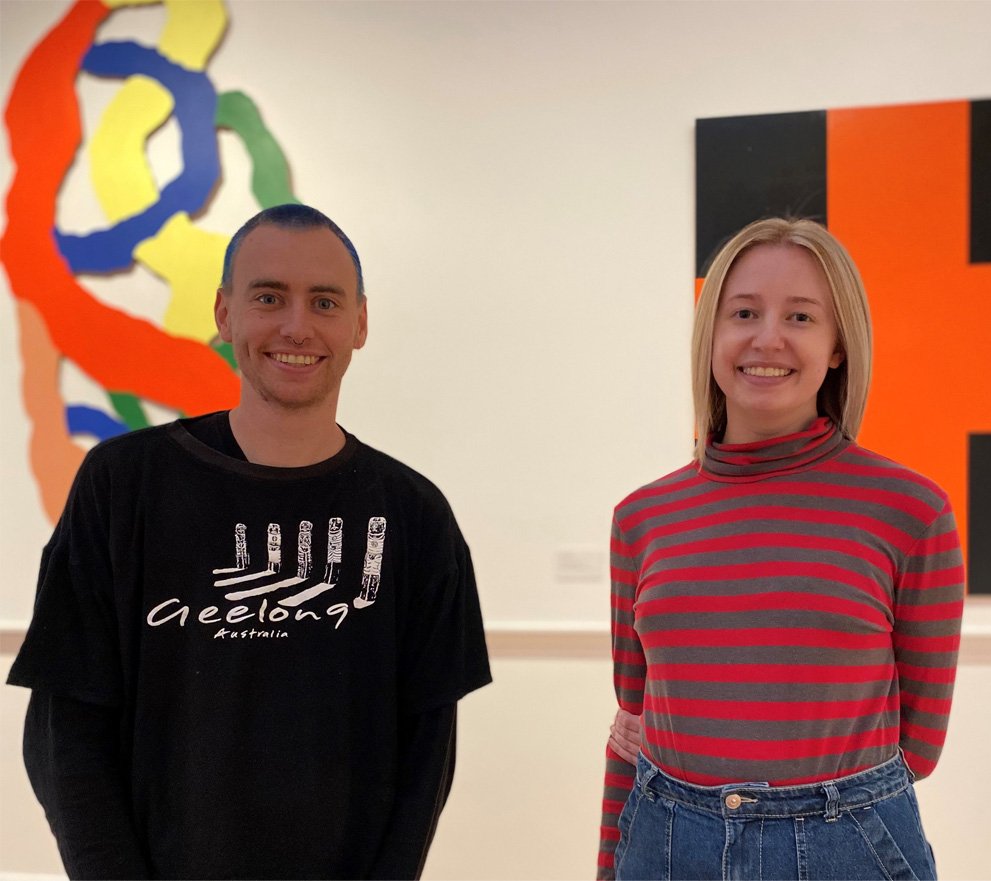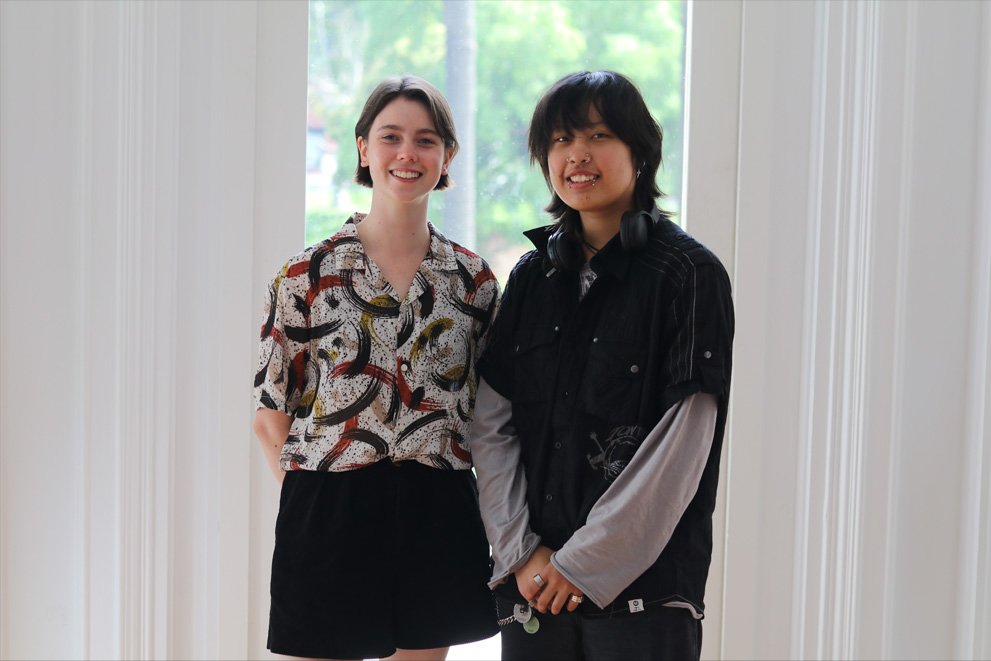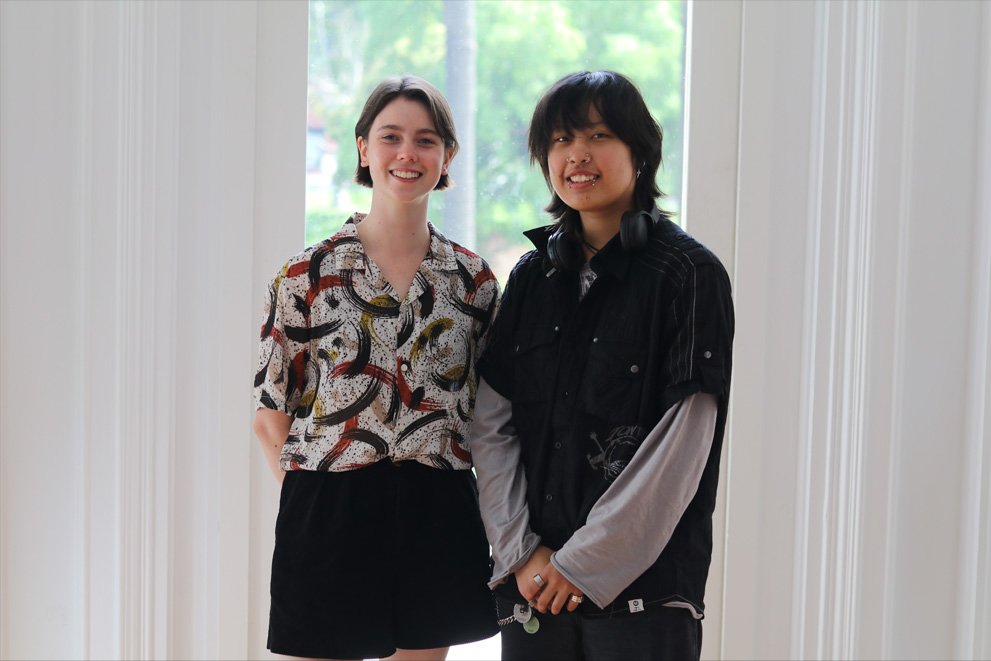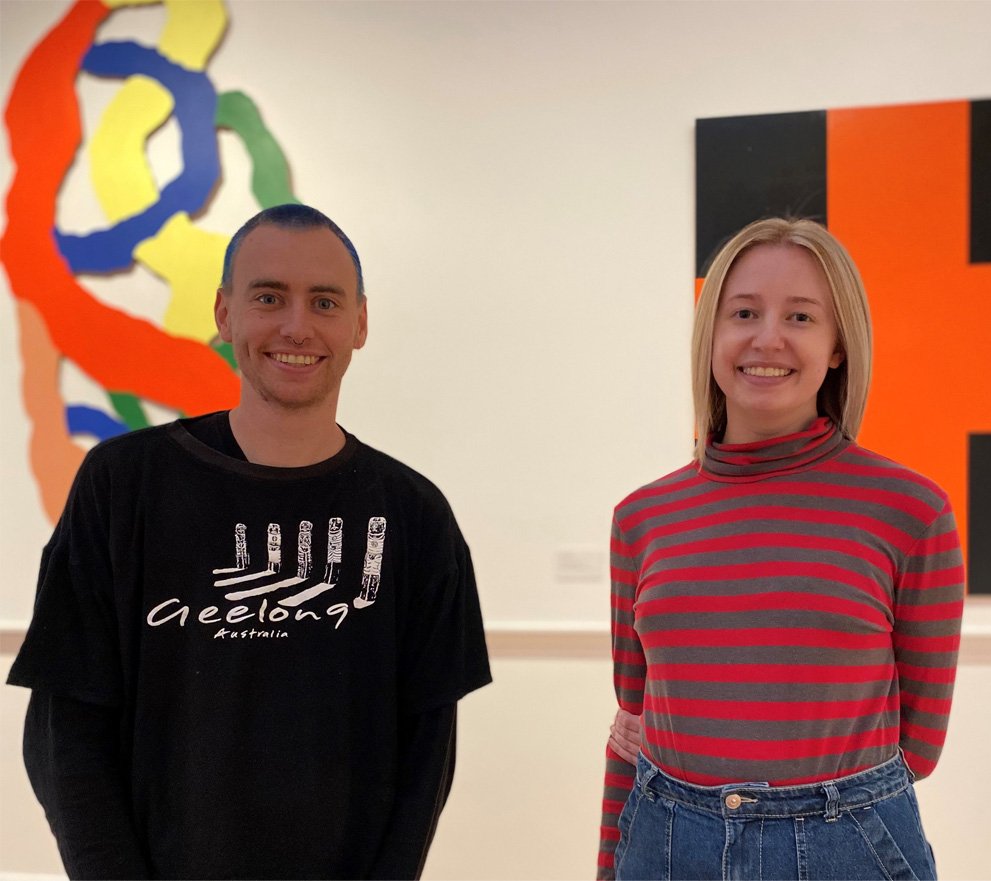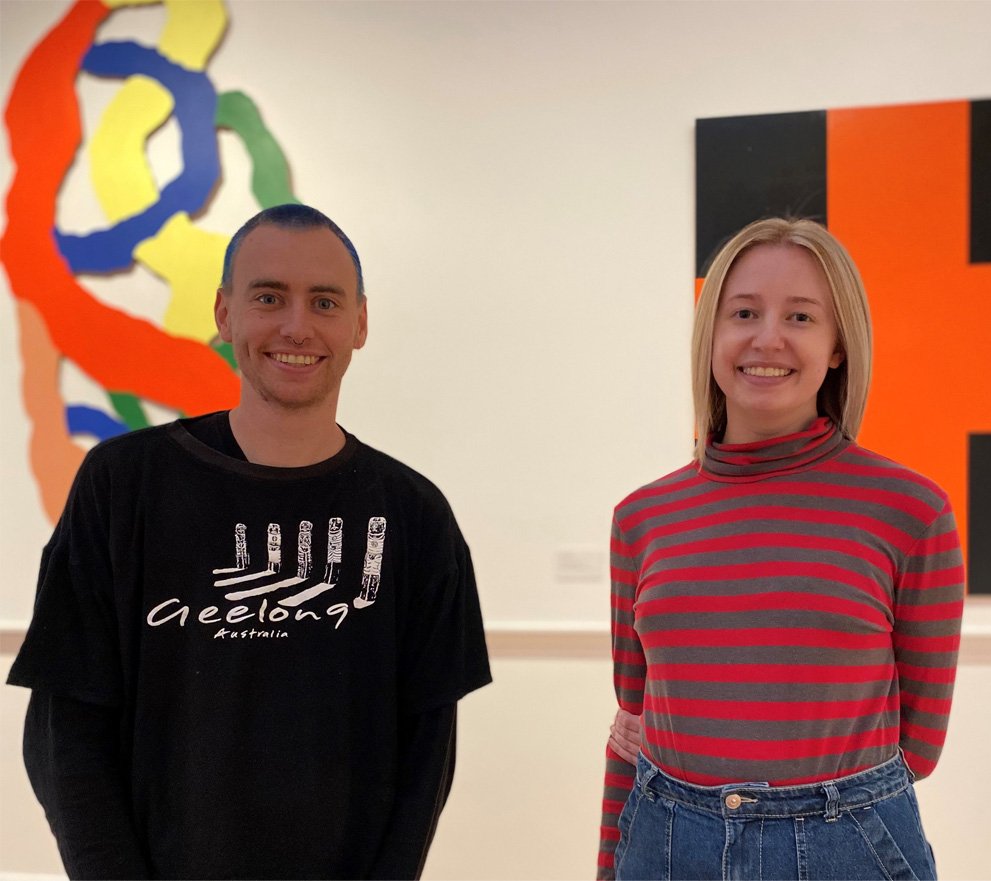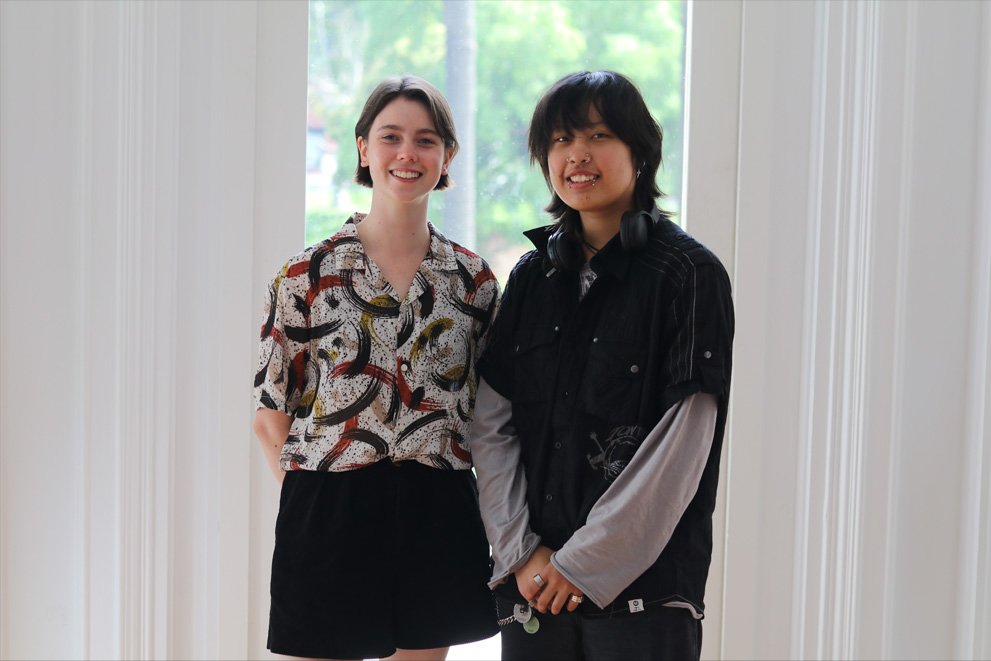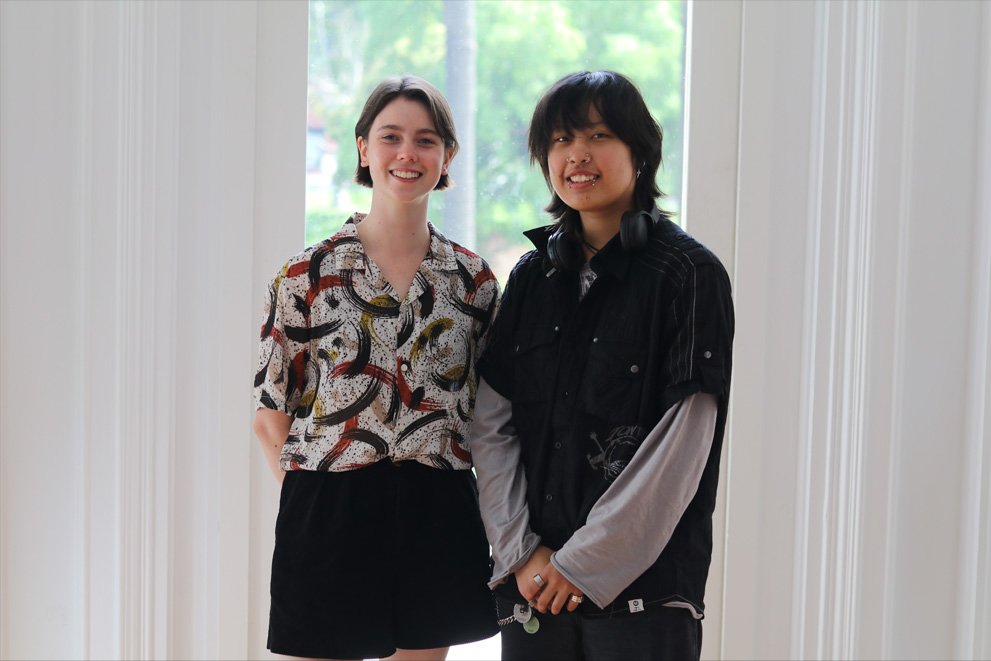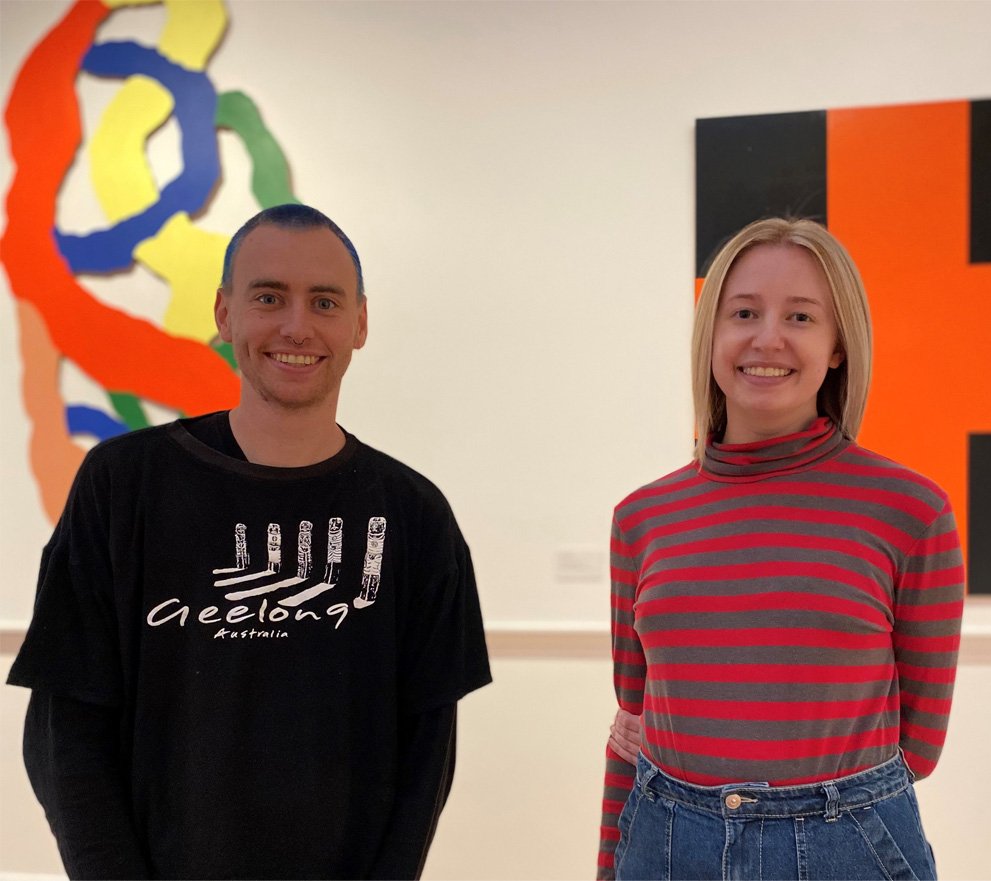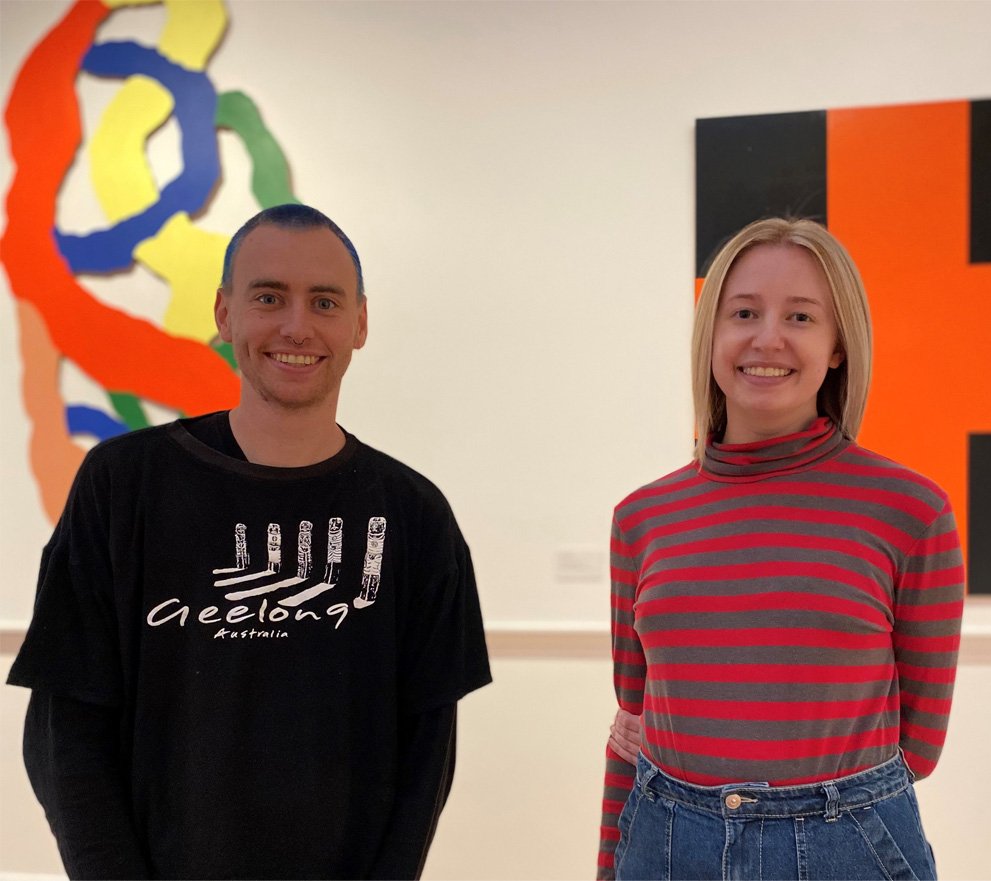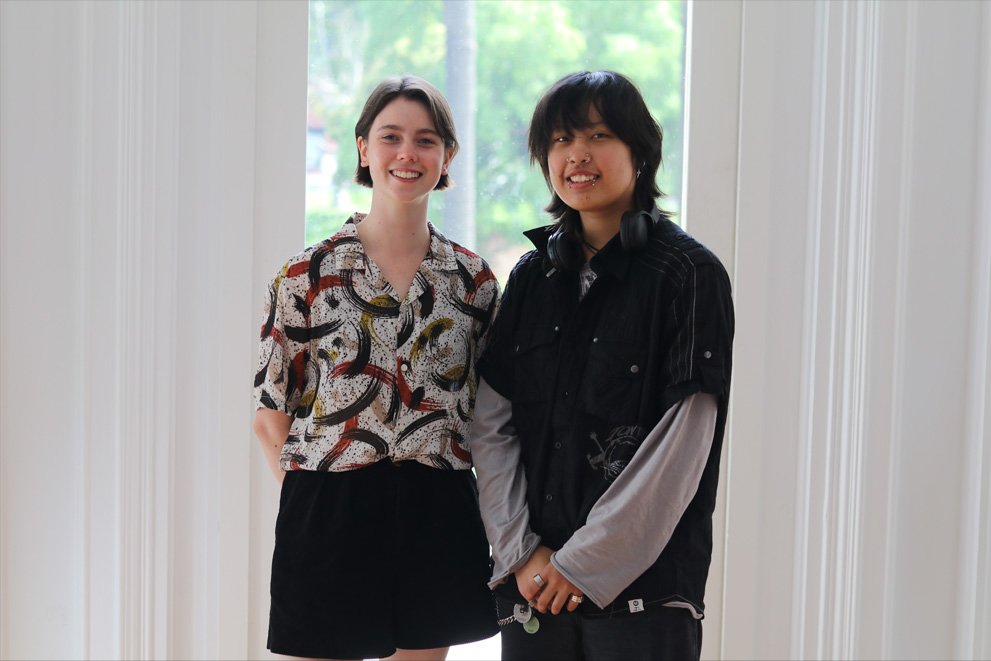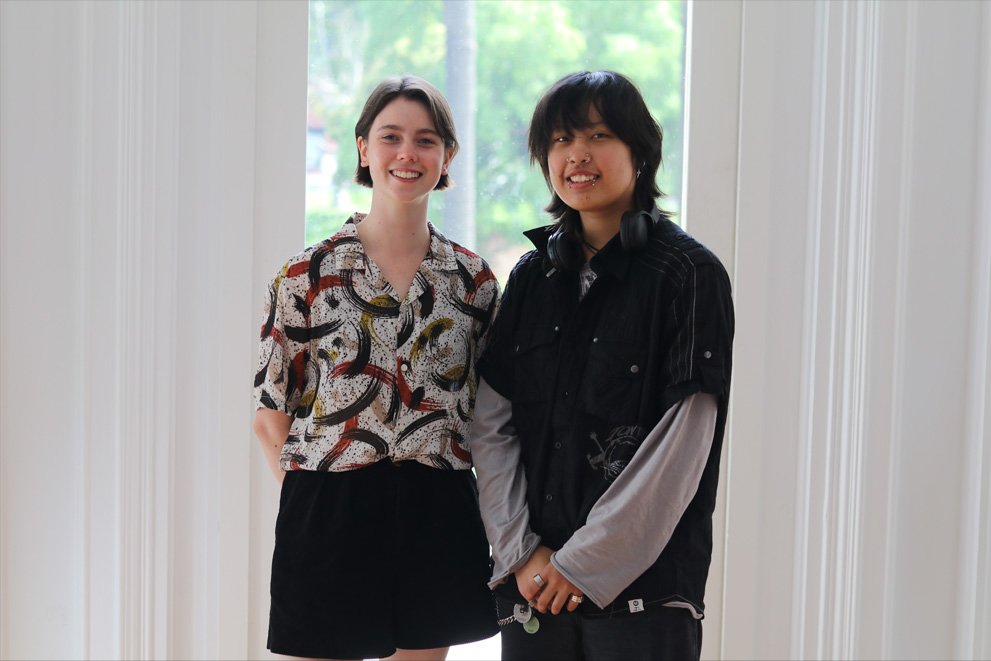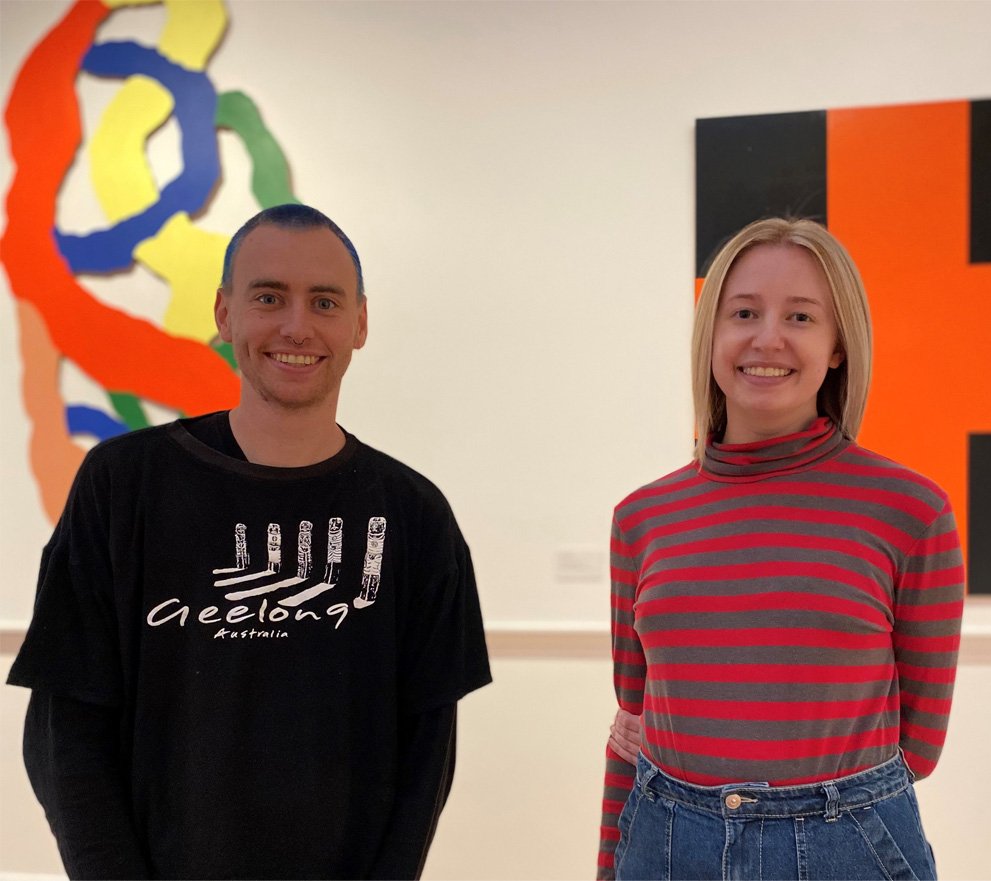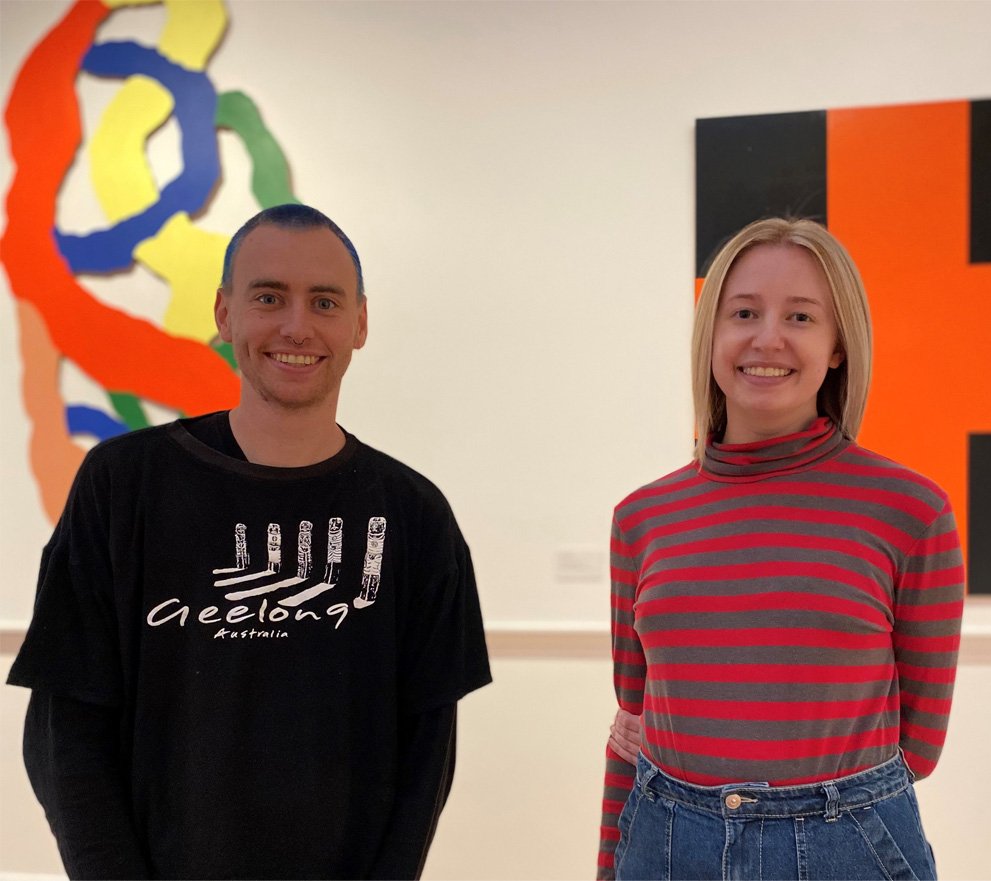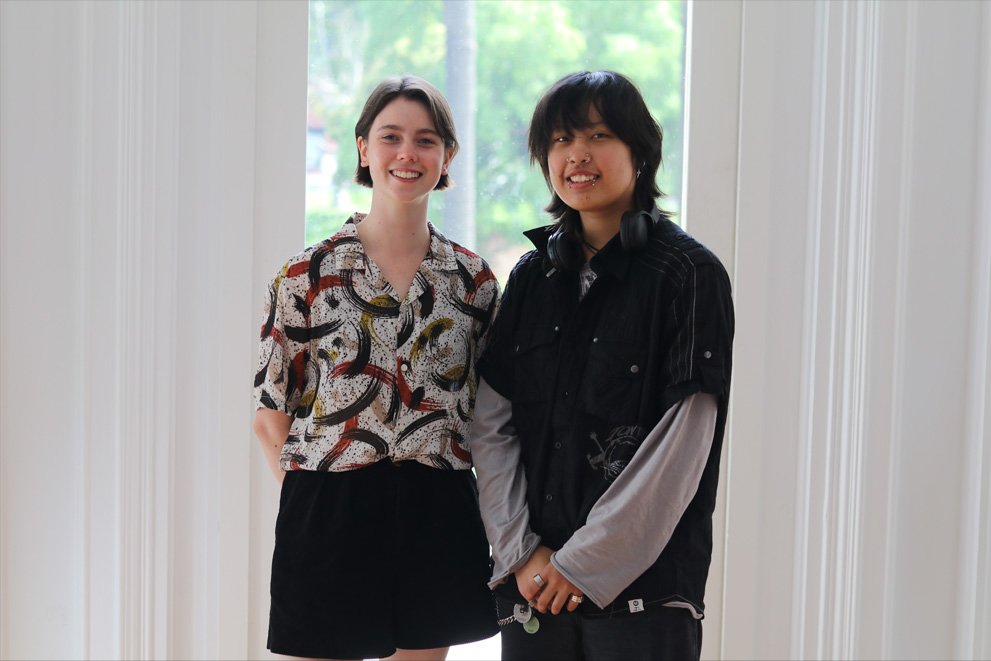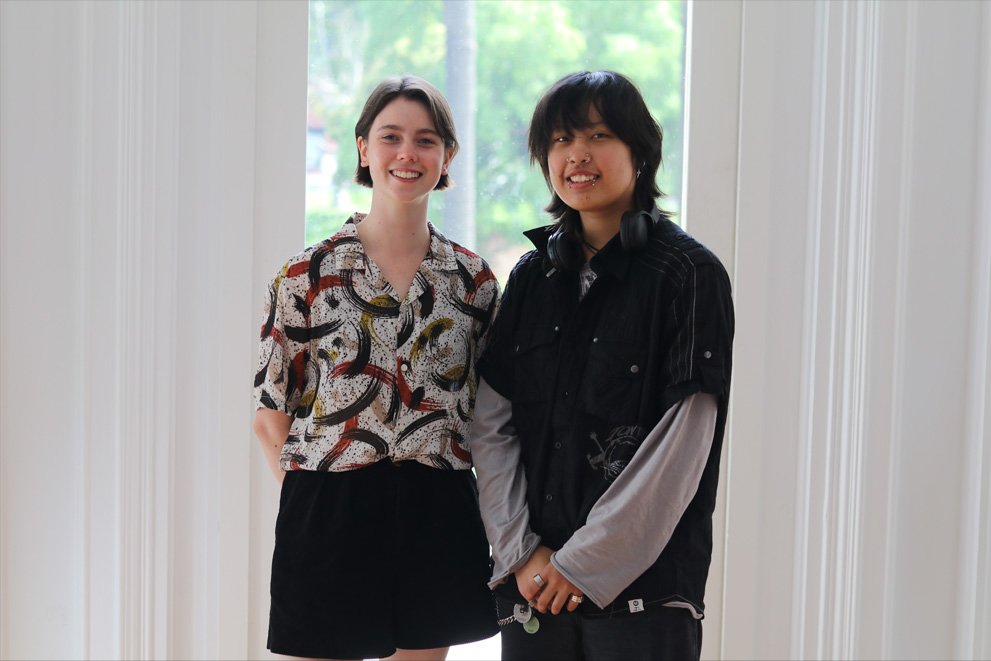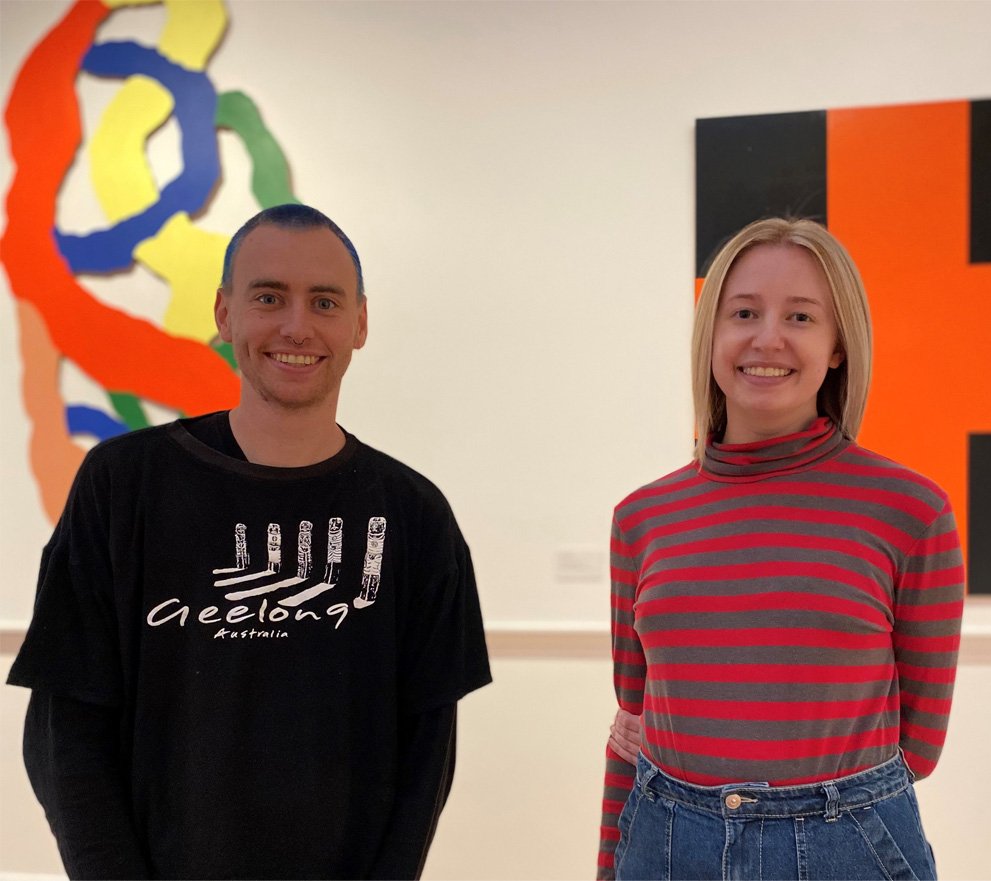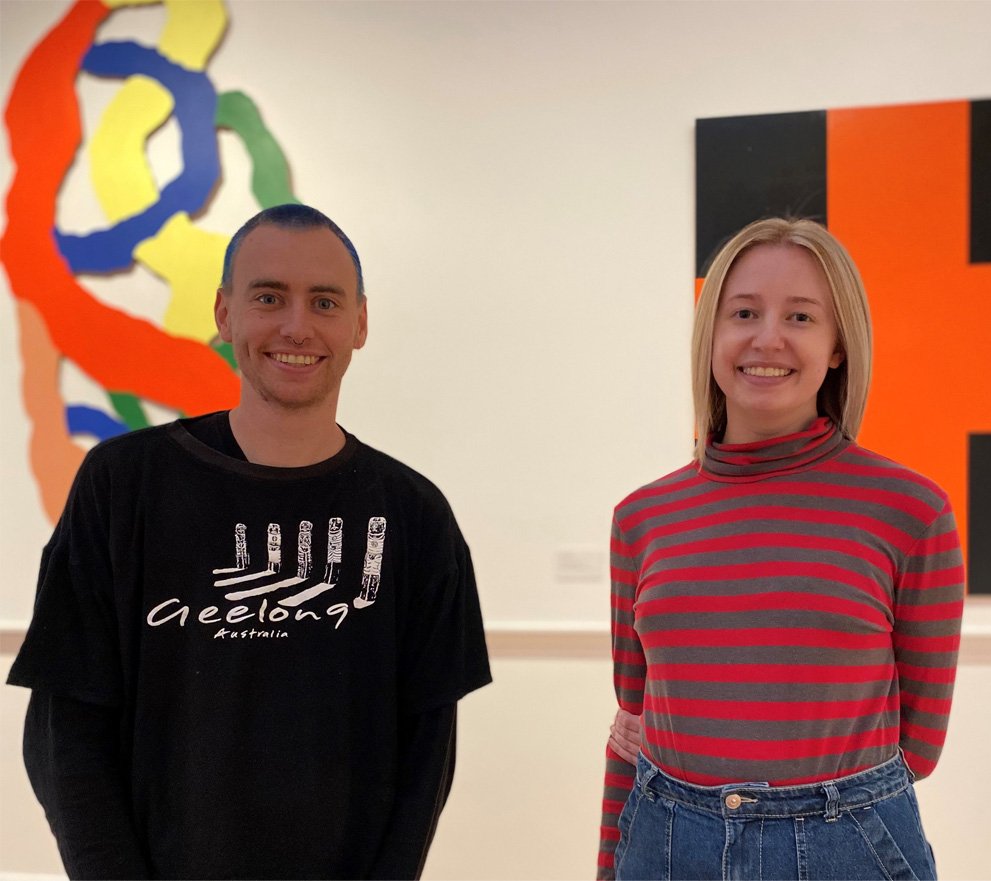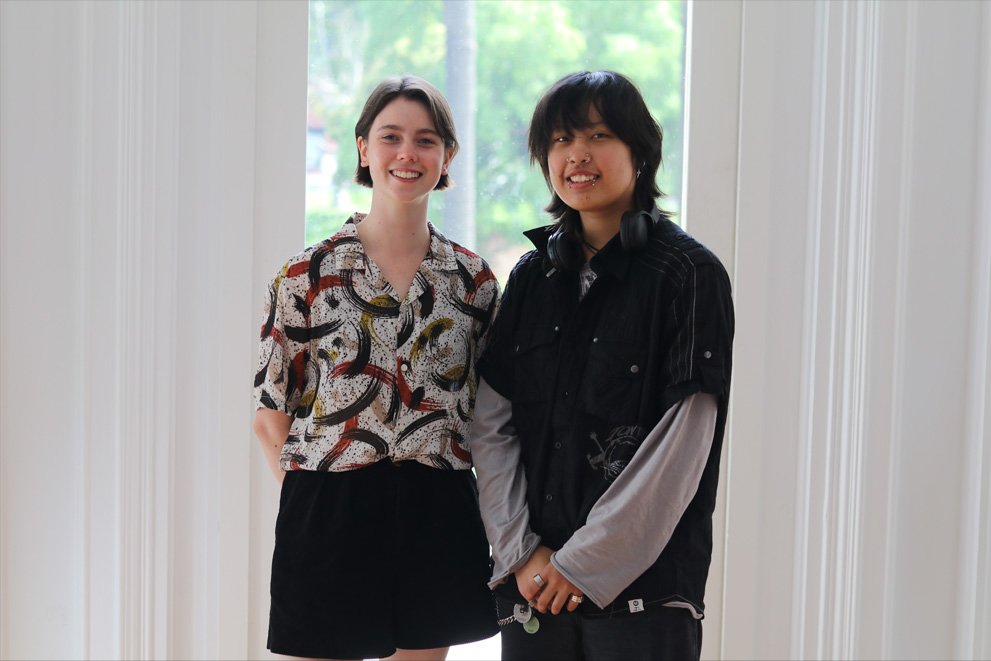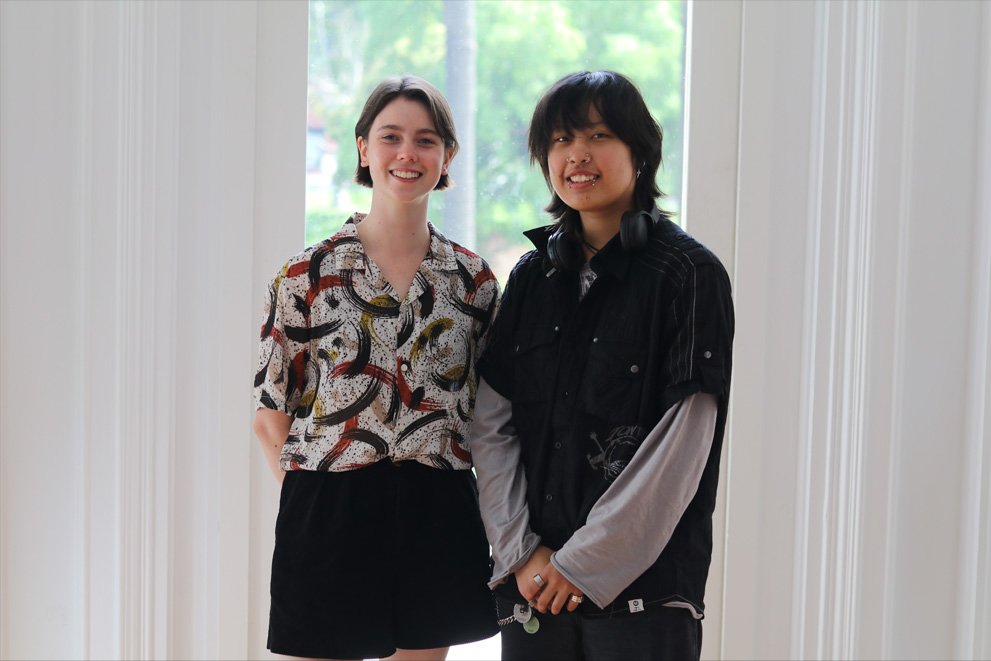 Since 2021, GG Connected has been presenting tailored content that specifically connects young people with Geelong Gallery.
Our Youth Digital Trainees (GG Connected) are a team of two young people (ages 18-25) who help connect youth to Geelong Gallery through digital engagement. They caretake and curate our youth-focused platform and gain mentoring and professional development outcomes throughout their 12-month tenure.
The project invites local youth to interpret the Geelong Gallery collection and exhibitions program through their own lens, to share what Geelong Gallery means to their contemporaries, peers and generation.
Read more below to meet and see the achievements and aspirations of the Class of 2021, 2022 and 2023!
Connect—


@ggconnected_
Meet Hannah and Wolf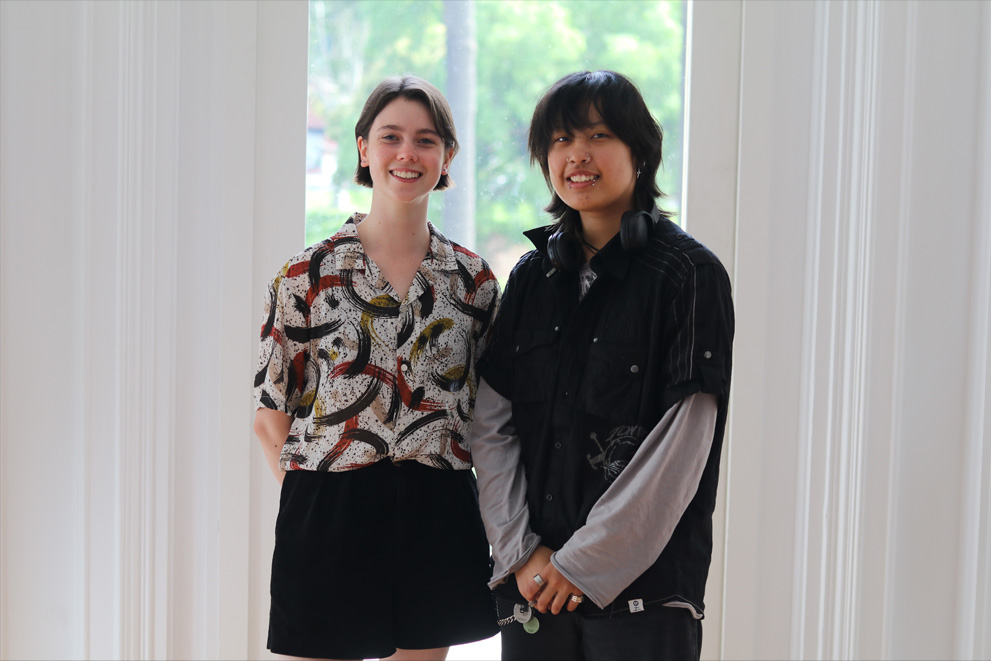 Hannah:
As a Digital Youth Trainee I am hoping to gain more experience and confidence in my studied field. I look forward to being able to reach out and learn about other creative people in Geelong.
Wolf:
While having the opportunity to work at Geelong Gallery I hope to connect with more people that have an appreciation and interest in creativeness in all forms, as well as to connect others with art and the various experiences that the Gallery has to offer.
Meet James and Abby
James:
Over the course of the year I have had the pleasure of being a youth trainee for the Geelong Gallery, this has involved me coming to the Gallery every Tuesday and working with Abby. It has been great to become a part of the Geelong Gallery team.⁠
⁠
Having the support to see our ideas come to fruition has been very rewarding, this was definitely evident with our 'GG Connected- In Conversation' event. I have also found it inspiring to meet so many awesome creatives from Geelong and surrounding areas, and I am especially excited to see where they go with their creative practice.⁠
⁠
Lastly I would like to give a big shout out to Abby, I don't think this year would have been as successful as it was without her to decipher my ideas that came out as incoherent rambles.⁠
⁠
Overall I am grateful for the experience and am keen to see what the new trainees do with the GG Connected project.⁠
Abby:
My time at GG Connected has been truly unforgettable. The team at Geelong Gallery welcomed us with open arms and trusted us with our creative vision, allowing James and I to mould GG Connected the way we wanted to- and what a great team we've been! All of the artists I've met along the way have been so passionate and enthusiastic about what they do, they've been incredibly inspiring to work alongside and I am grateful I've had the opportunity to meet them all.⁠
⁠
GG Connected has shown me just how much I love being part of a creative community, and as sad as I am to leave, I can't wait for what comes next. Thank you Geelong Gallery for this incredible opportunity, it's meant the world to me.
Meet Stephanie and Samantha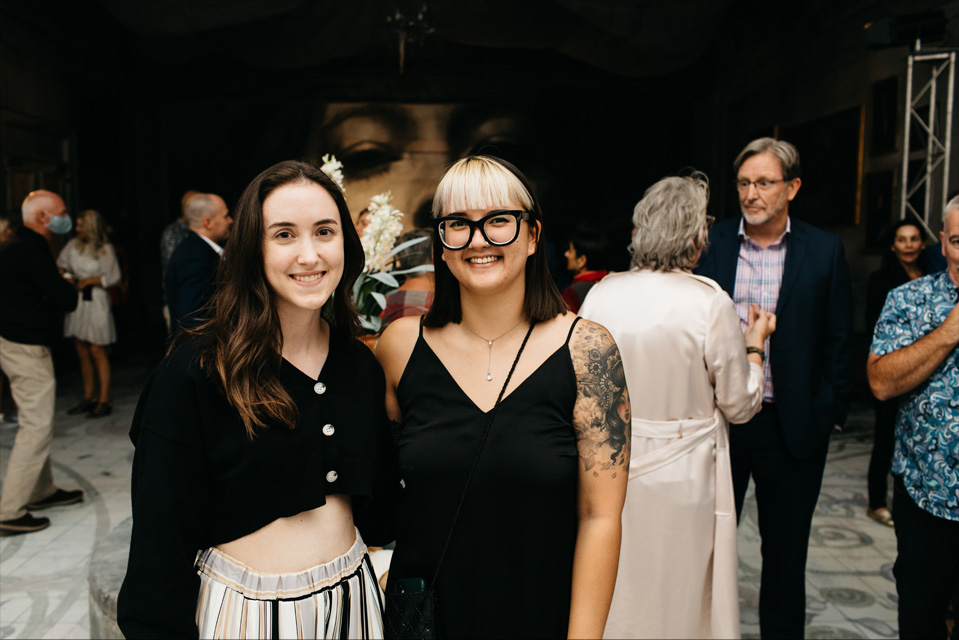 Stephanie:
I feel that GG Connected encompassed the movement to digital access that the world was looking for in 2021. I was lucky enough to be able to help showcase and deliver content virtually to the community in such a strange time.⁠
⁠
During my time working on GG Connected I feel I learnt a lot about myself and what the art and creative space is looking for in the future. I hope the next set of trainees are able to learn and grow through their time shaping and making GGConnected their own. ⁠
⁠
The art world is ever changing and reshaping—that's what makes it great. GG Connected will hopefully continue to be the same, working alongside local, emerging artists and creatives to expand and foster good relationships with and within the community.⁠
Samantha:
2021—the year of virtual conversations and collaborations, endless hours of computer-based labour and the digitalisation of gallery exhibitions and programs. ⁠
⁠
Due to this shift to a virtual space, GG Connected was able to flourish. As emerging creatives ourselves, we were granted the unique opportunity to initiate a digital public program—trust was placed in us and I hope we delivered. Our presence within cyberspace will continue to expand, year by year, under the care of rotating successors.⁠
⁠
Throughout 2021 I had the privilege of delving into the Collection and unearthing alternative narratives. Through conversing and collaborating with emerging practitioners, I was granted access to diverse perspectives—their stories, their artistic journeys and their hopes for the future of Geelong's creative community.⁠
Stay in touch with all the latest from Geelong Gallery.