---
2018 Archibald Prize
22 September 2018 to 18 November 2018
| | |
| --- | --- |
| Adult | $16.00 |
| Concession | $12.00 |
| Child | $7.00 |
| Members | $10.00 |
| Family (2 adults and 2 children) | $40.00 |
| Group (over 10) | $14.00 |
Purchase tickets
---
First awarded in 1921, the Art Gallery of New South Wales' Archibald Prize is Australia's favourite art award, and one of its most prestigious. Awarded to the best portrait painting, it's a who's who of Australian culture, with subjects often including politicians, celebrities, sporting heroes, authors and artists. Since its inception, the Archibald Prize has been engaging art enthusiasts, often stirring up controversy and always challenging the way we see ourselves and our society. Over the years, the prize has been awarded to many of Australia's most prominent artists. The Geelong Gallery is delighted to be the exclusive Victorian venue for the 2018 Archibald Prize.
Enhance your Archibald Prize experience with celebrity podcasts and an ABC Radio Melbourne tour available on our Gallery Channel.
The 2018 Archibald Prize is an Art Gallery of New South Wales touring exhibition and is supported by Presenting partner ANZ.
Plan your 2018 Archibald Prize with our Frequently Asked Questions (FAQs) and Eat, Play, Shop, Stay Geelong brochure.
---
Events
The Studio: Alice Oehr
open daily, from 10.00am to 5.00pm

Pop-up café & bar
open daily, from 10.00am to 5.00pm

Creative conversation: The Prize—Benjamin Aitken, Nicholas Harding and Anne Ryan
This event took place on Saturday 22 September
Listen
Archibald kid's tour (ages 3–5)
This event took place on Monday 1 October
Archibald kid's tour (ages 6–10)
This event took place on Tuesday 2 October
Archibald kid's tour (ages 9–13)
This event took place on Wednesday 3 October
First Friday: Dr Julie Cotter—Tom Roberts and the art of portraiture
This event took place on Friday 5 October
Creative conversation: Art collectors—Robert Malherbe, Joanna Braithwaite, Michael Reid, Pat Corrigan and Jason Smith
This event took place on Saturday 13 October
White Night Geelong—a city reimagined
This event took place on Saturday 13 October
Creative conversation: White Night Geelong—Sally Ross with Will Huxley and Garrett Huxley
This event took place on Saturday 13 October
Geelong Contemporary: Talking art @ the Archibald Prize—Yvette Coppersmith and Jason Smith
This event took place on Friday 19 October
Creative conversation: A portrait of an artist—Fiona McMonagle, Jonathan Dalton, Abdul Abdullah and Lisa Sullivan (booked out)
Saturday 27 October, from 11.00am
Little Creatures after dark—2018 Archibald Prize
Friday 16 November, from 5.00pm to 9.00pm
---
Geelong Gallery is proudly supported by a range of partners for the 2018 Archibald Prize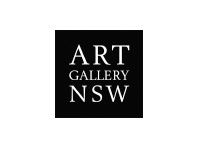 ---
Geelong presenting partners
---
Gold partners

---
Silver partners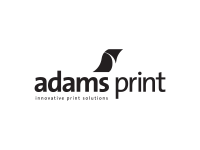 ---
Media partners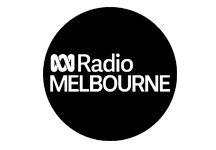 ---