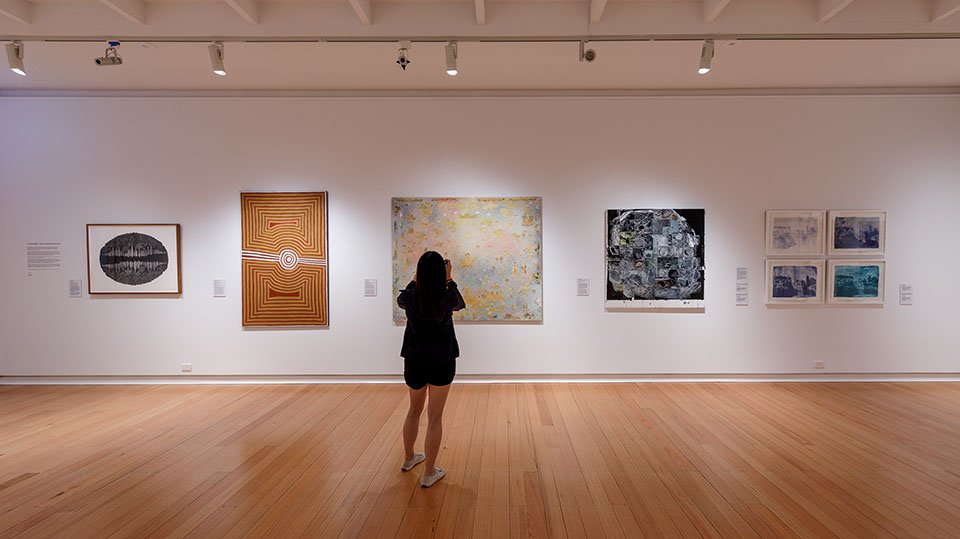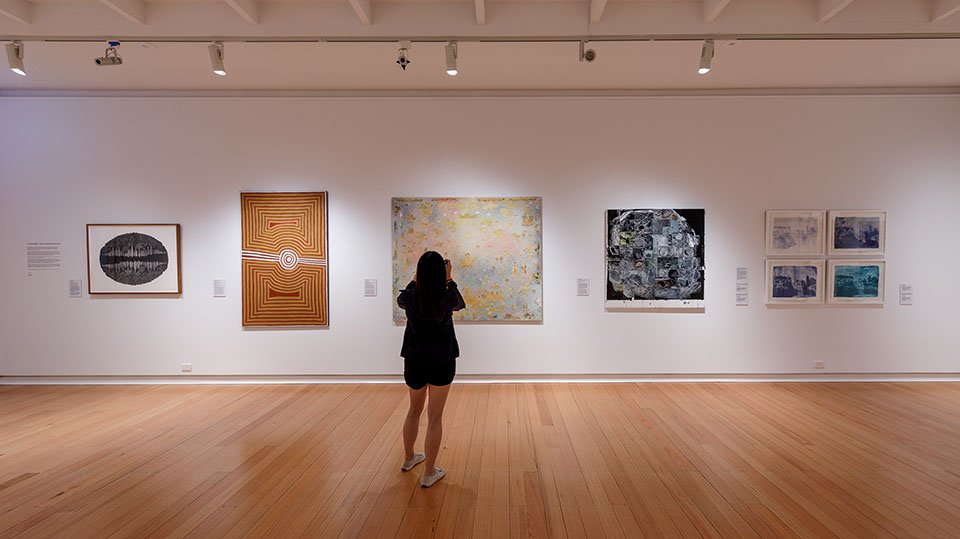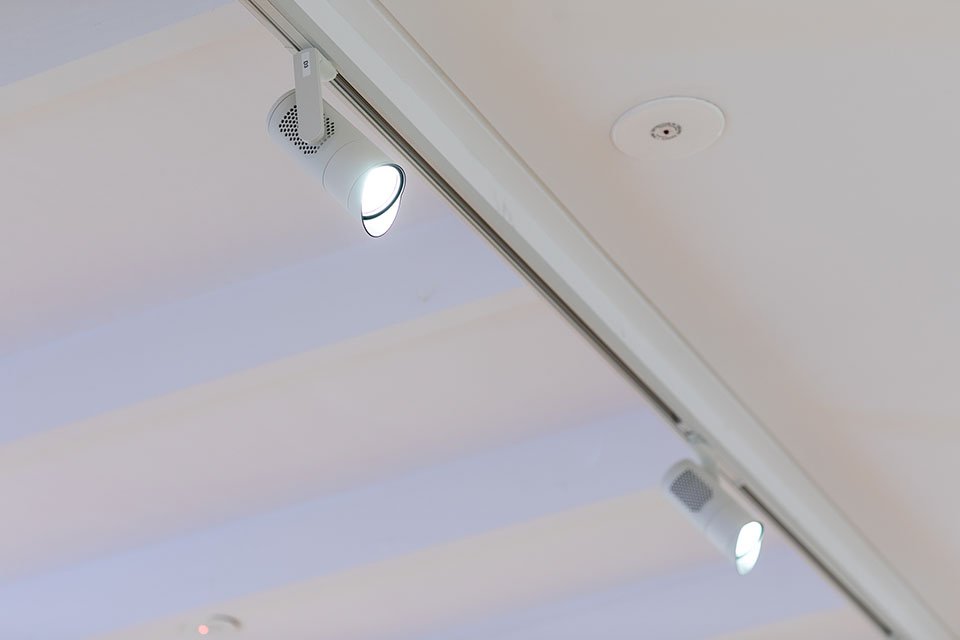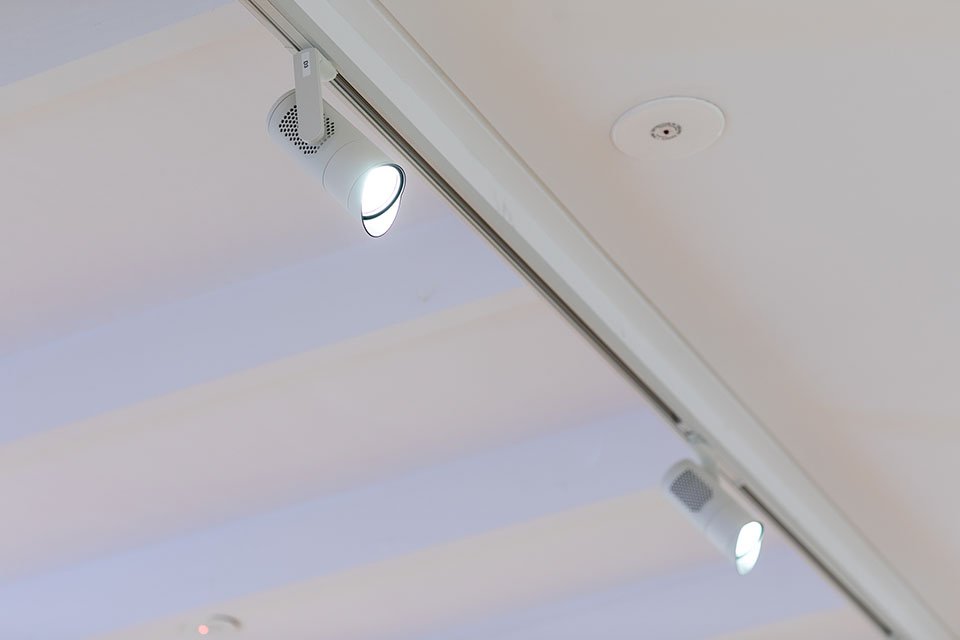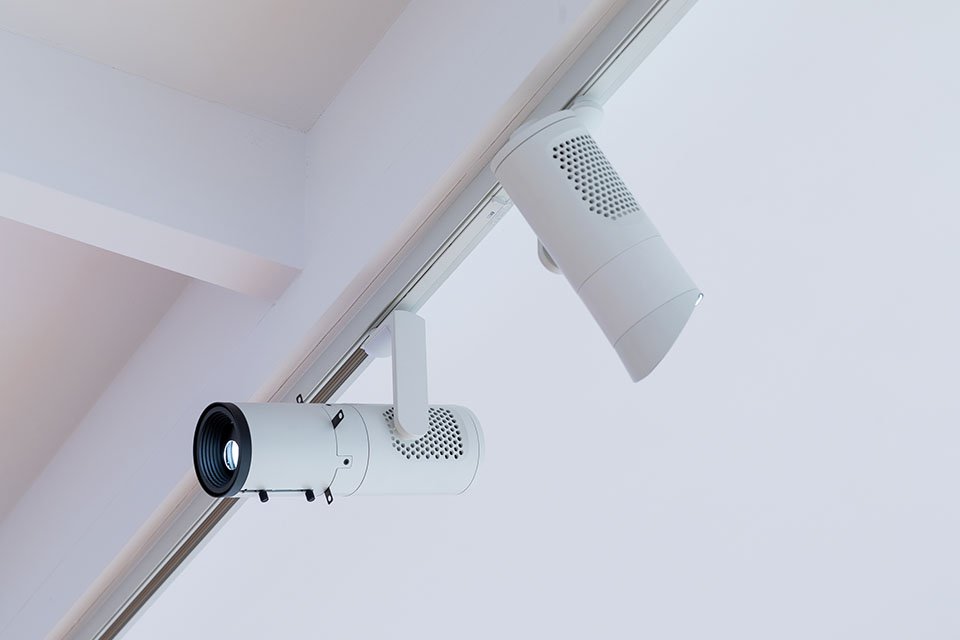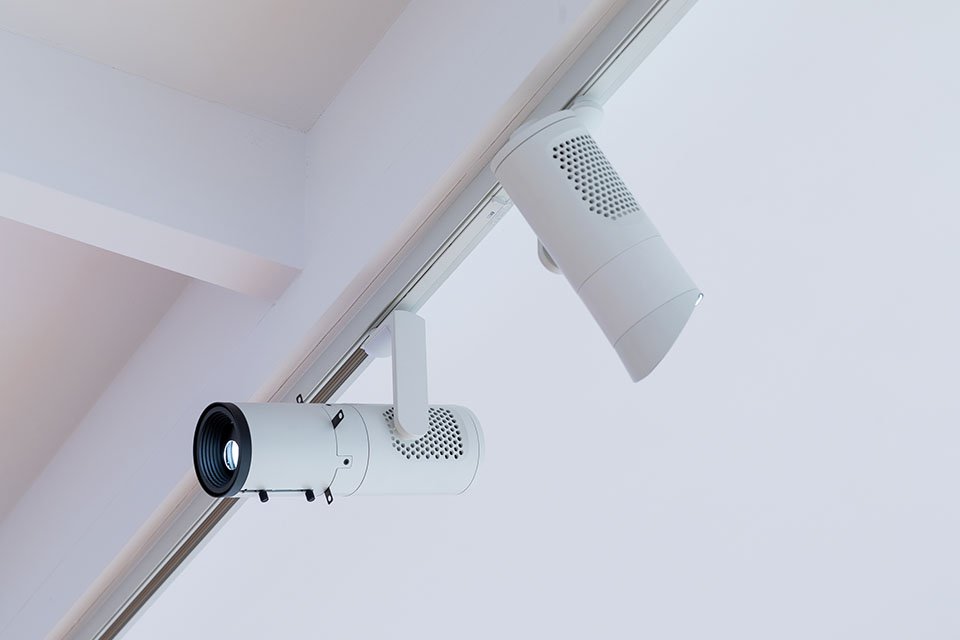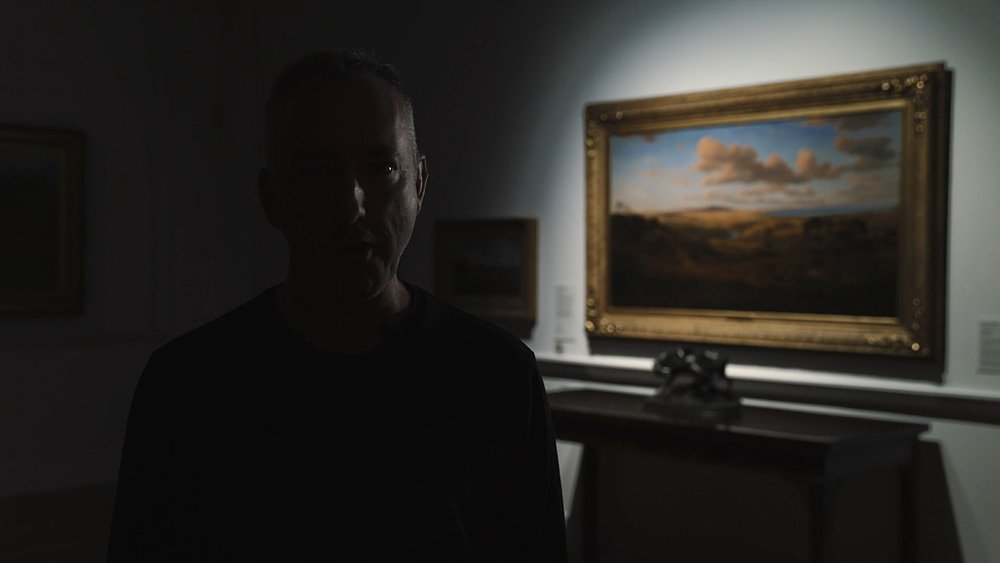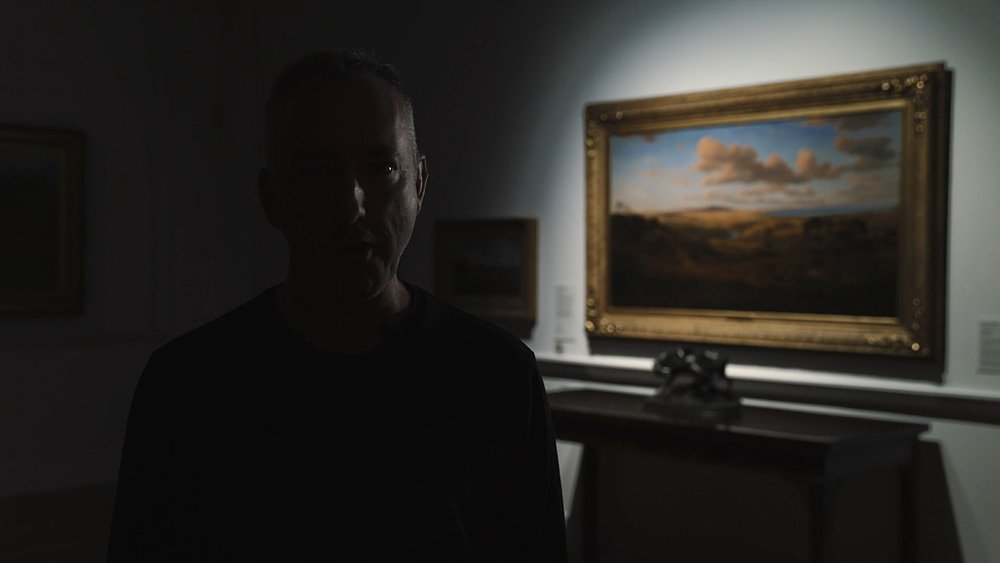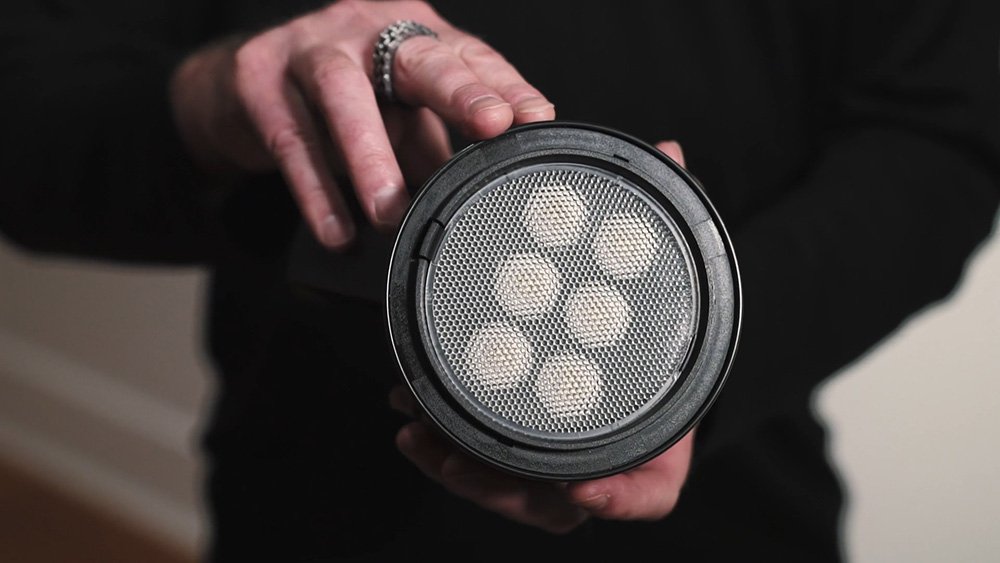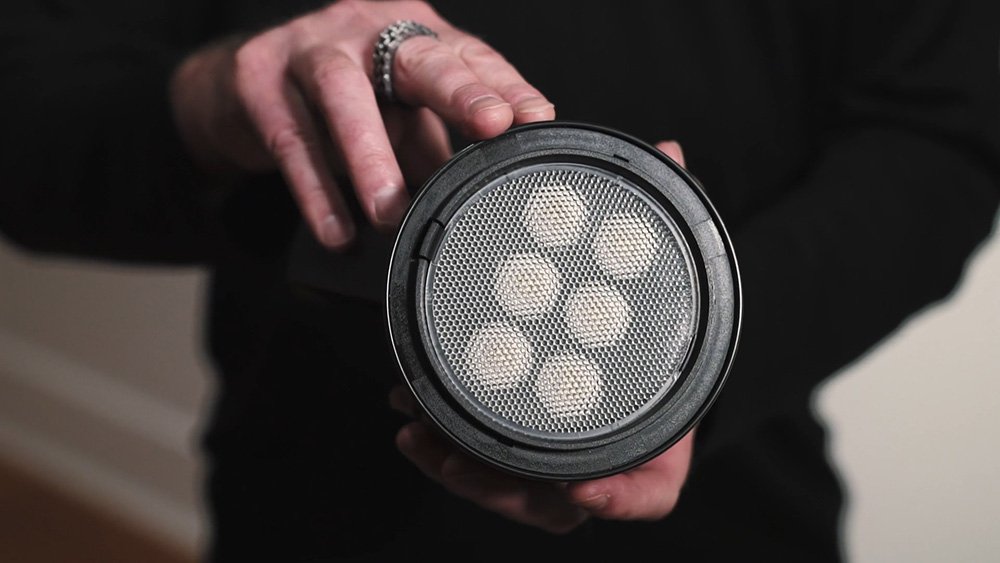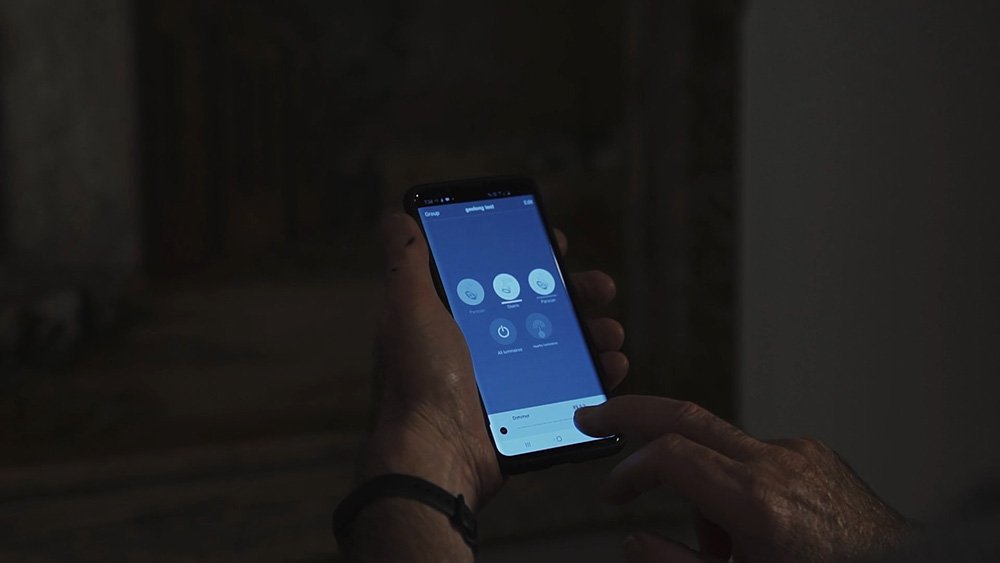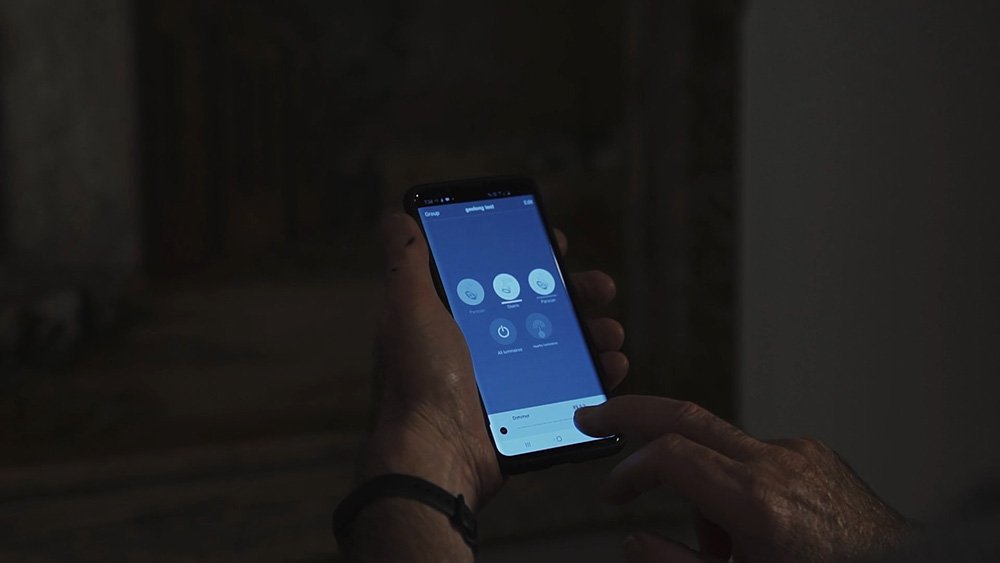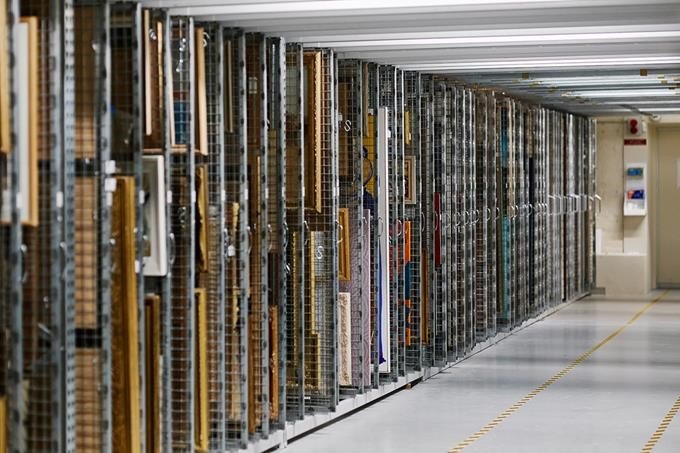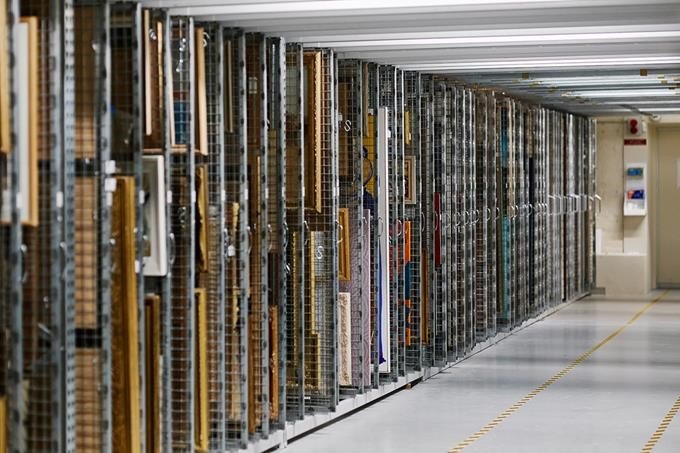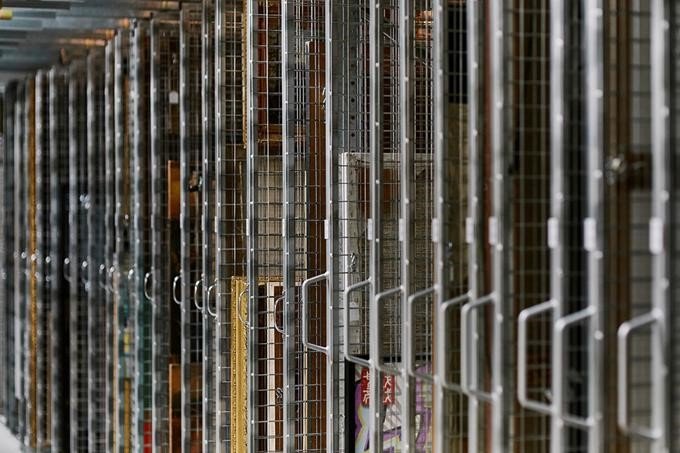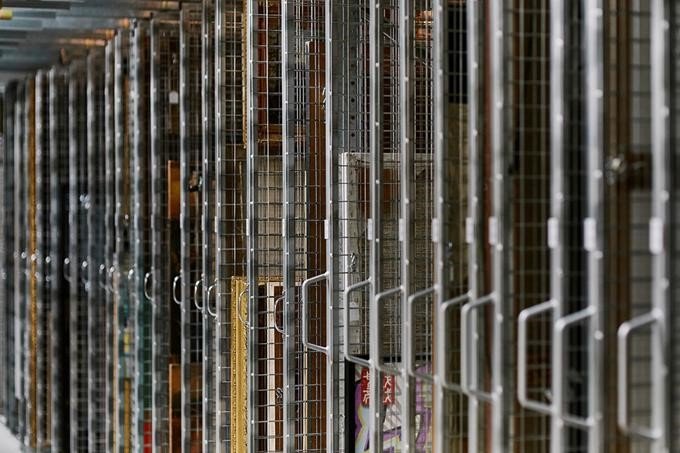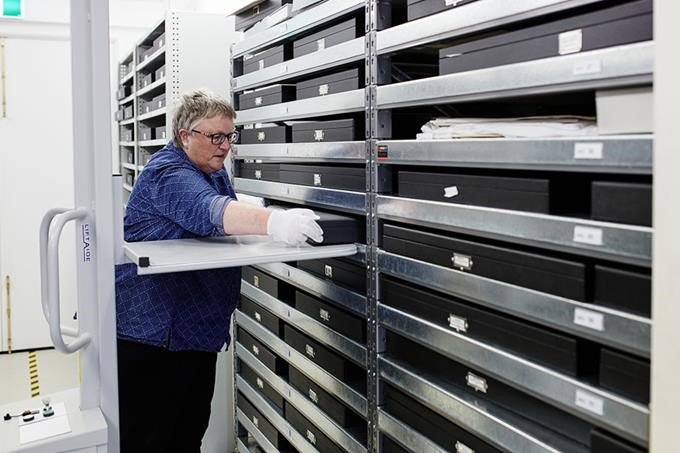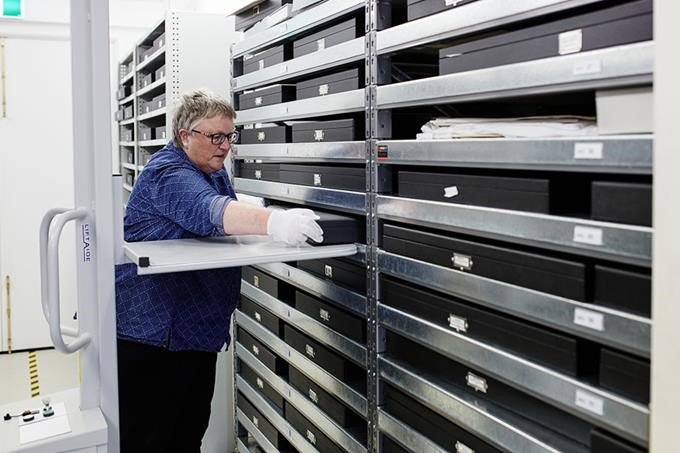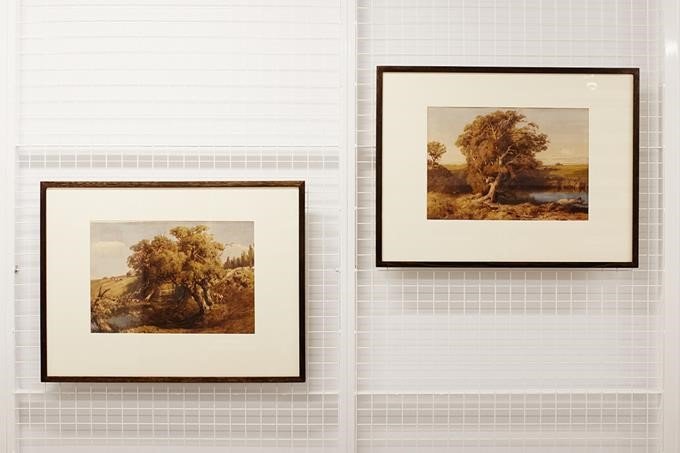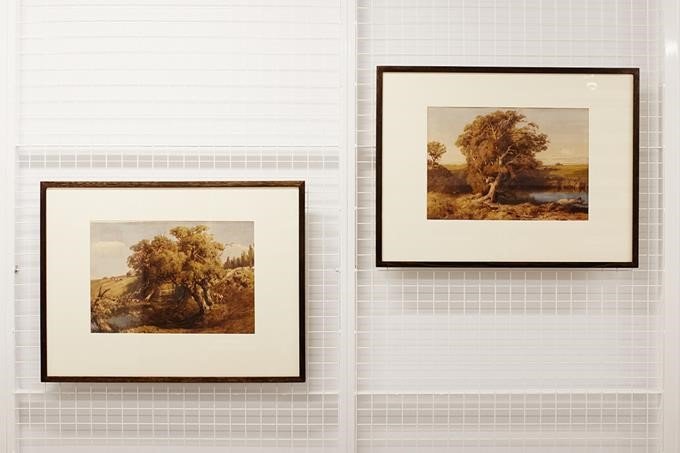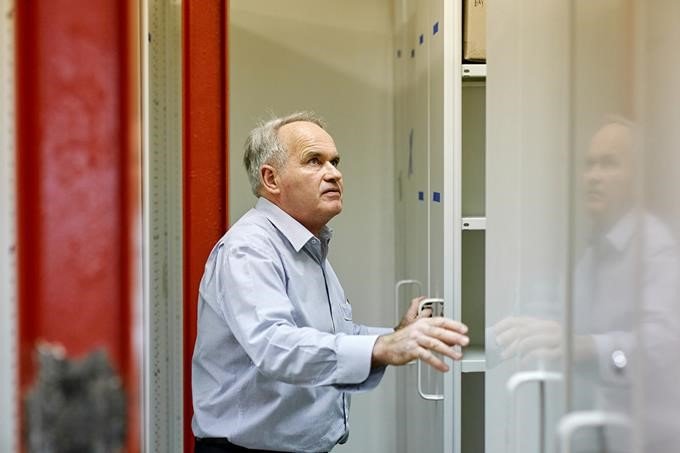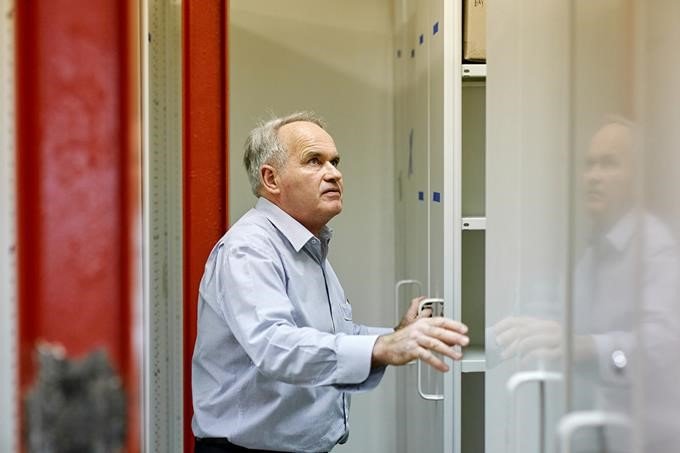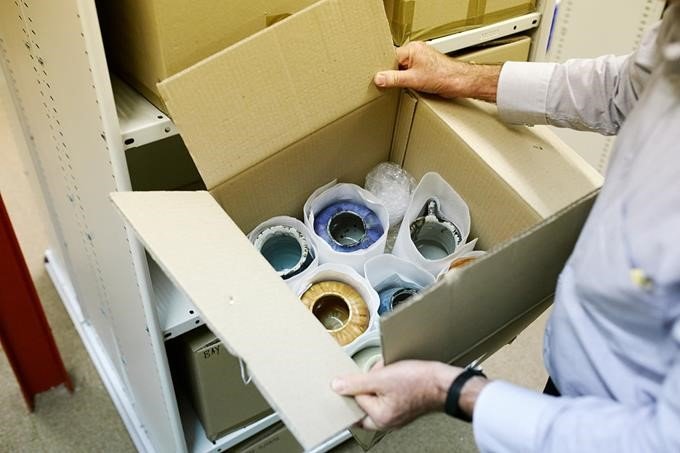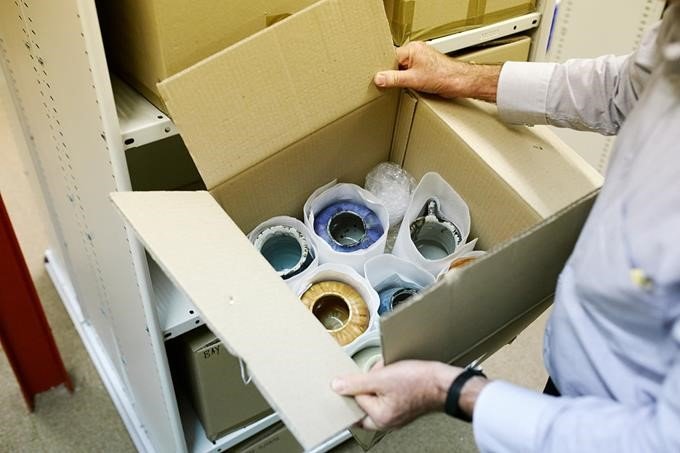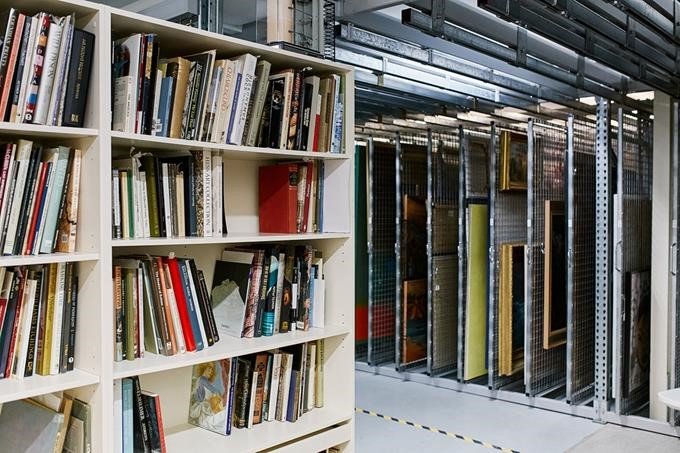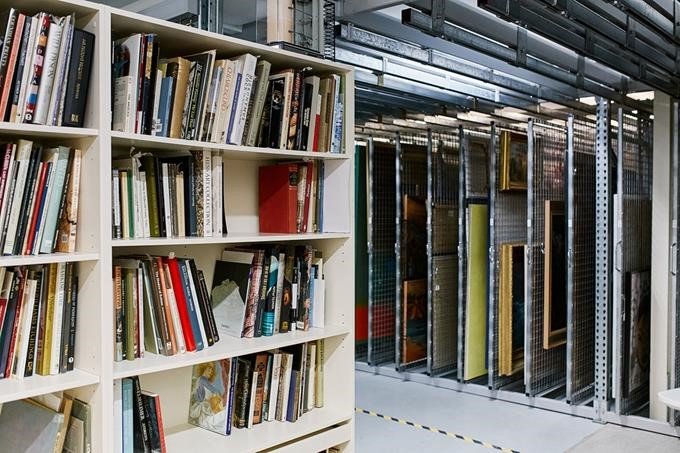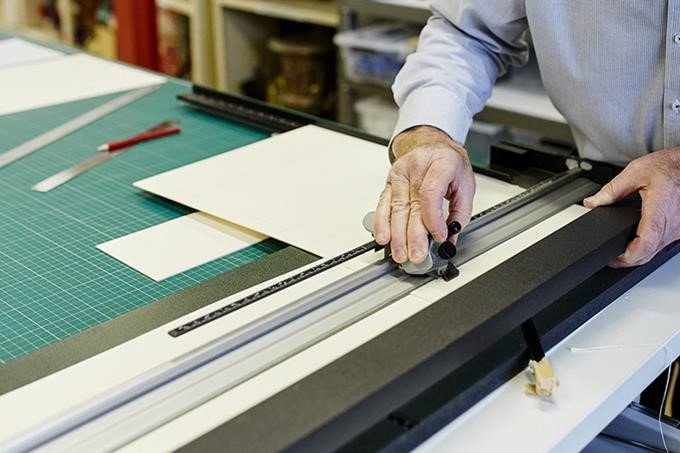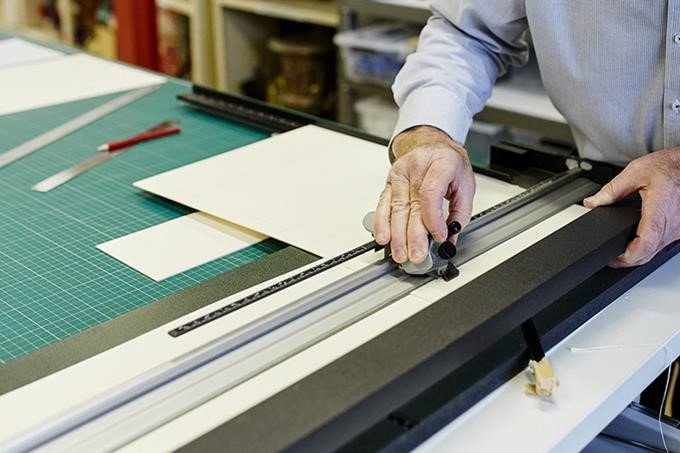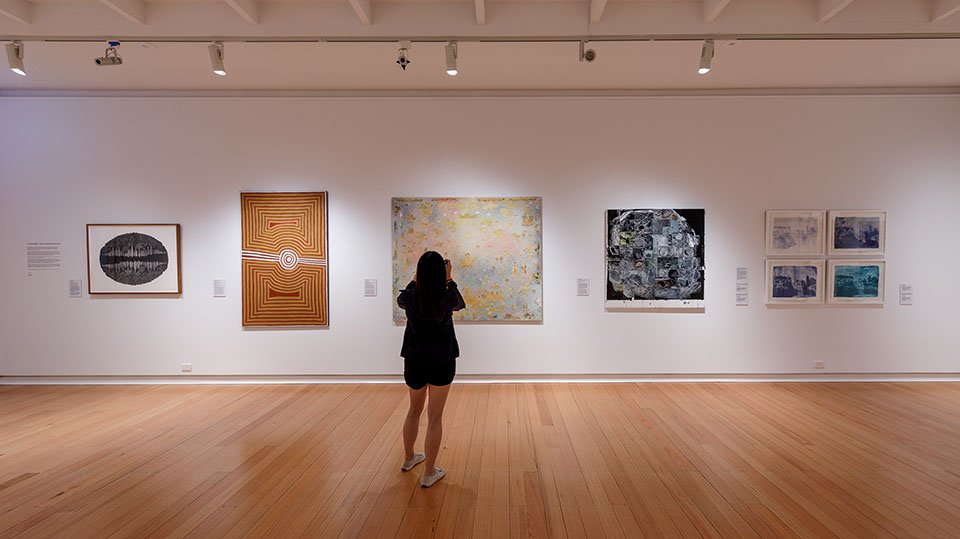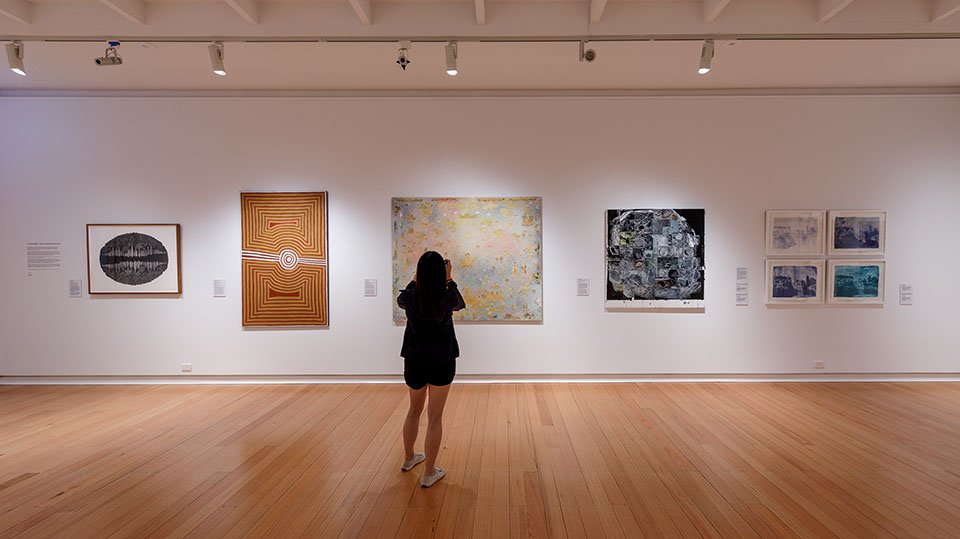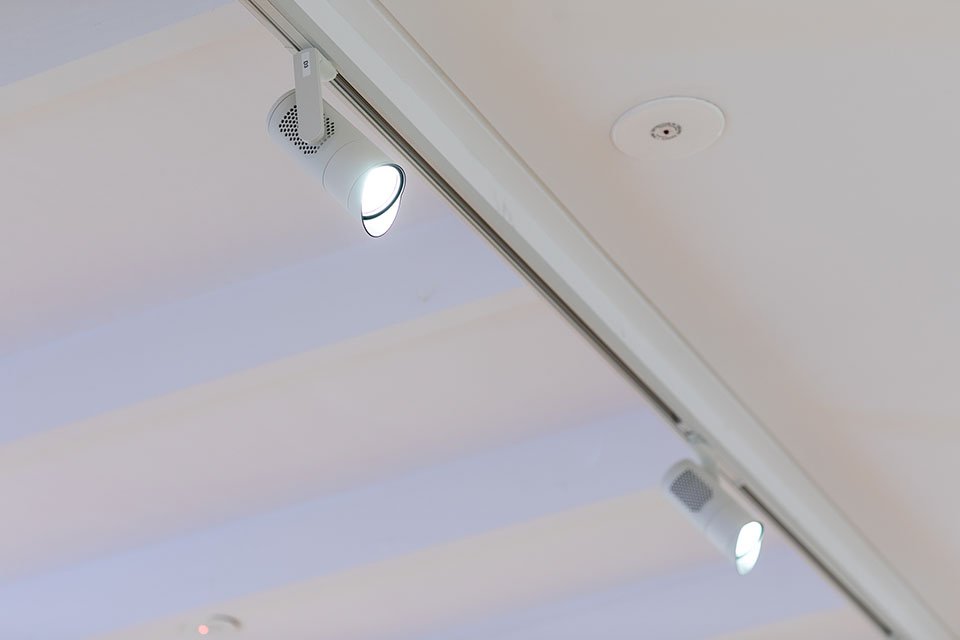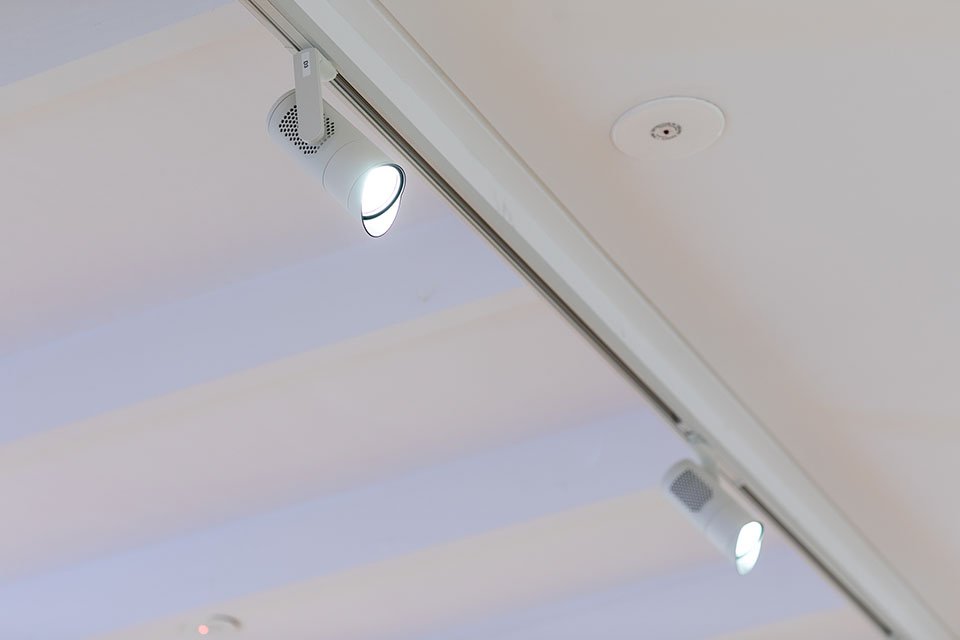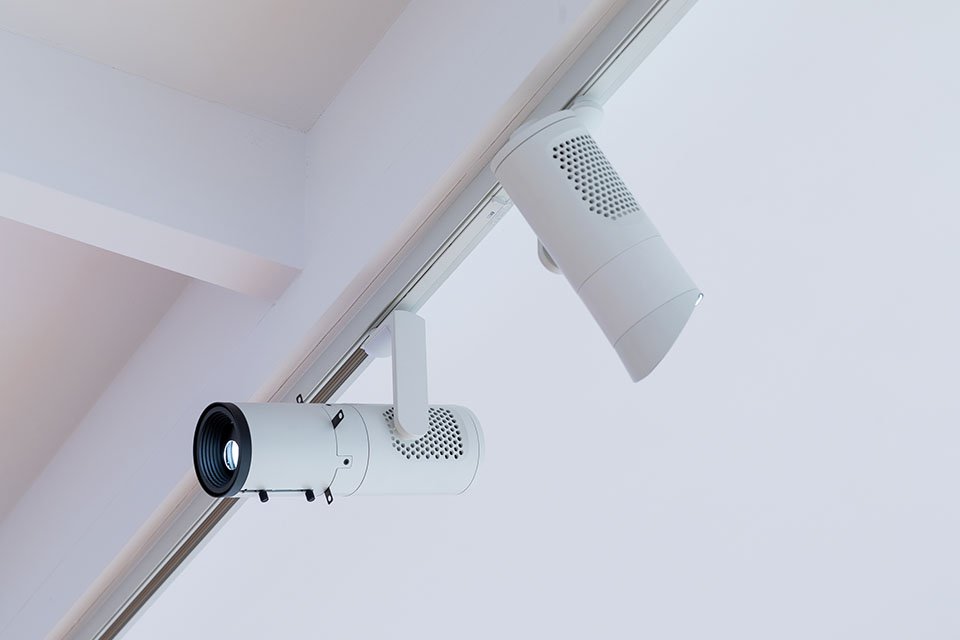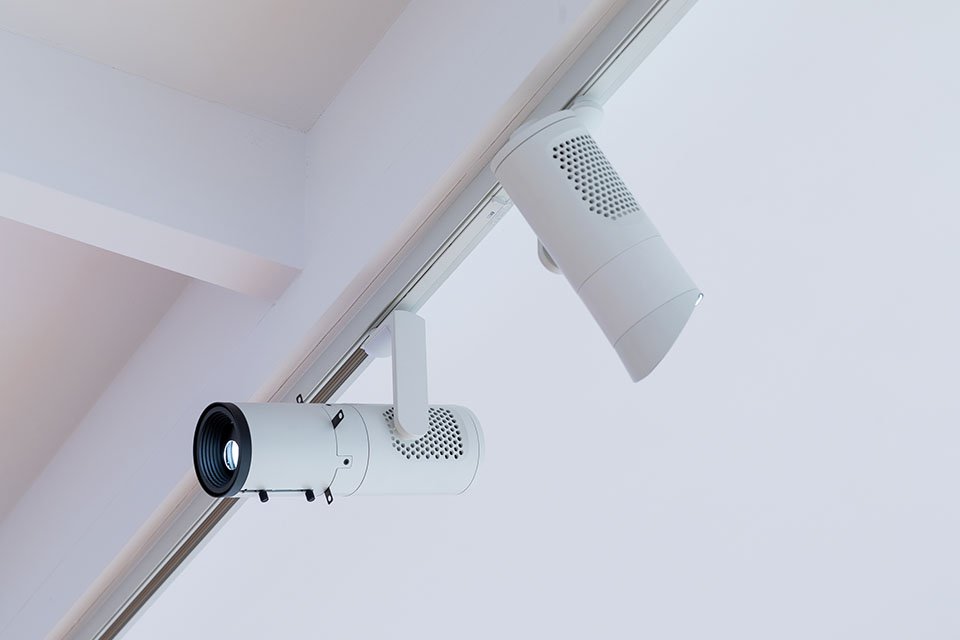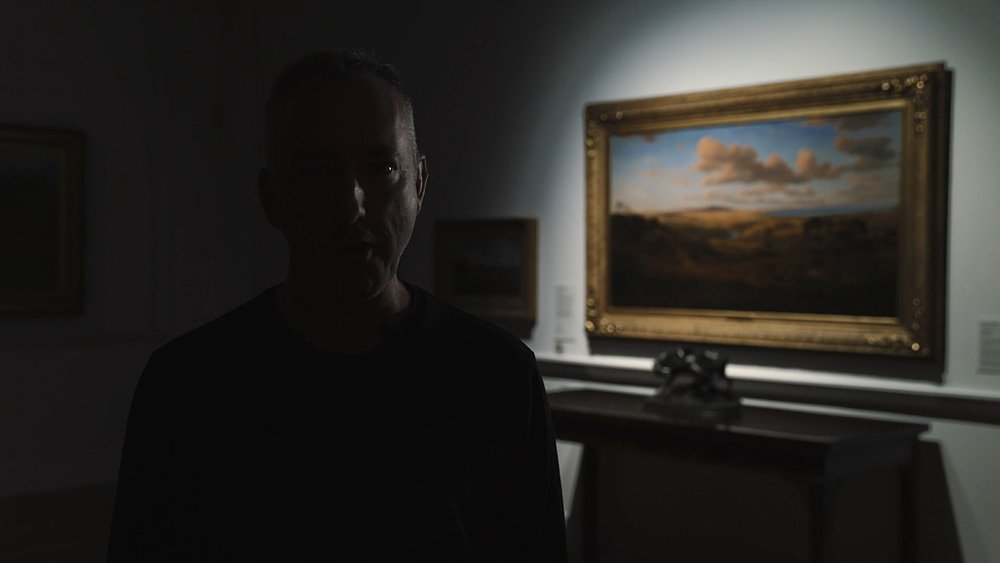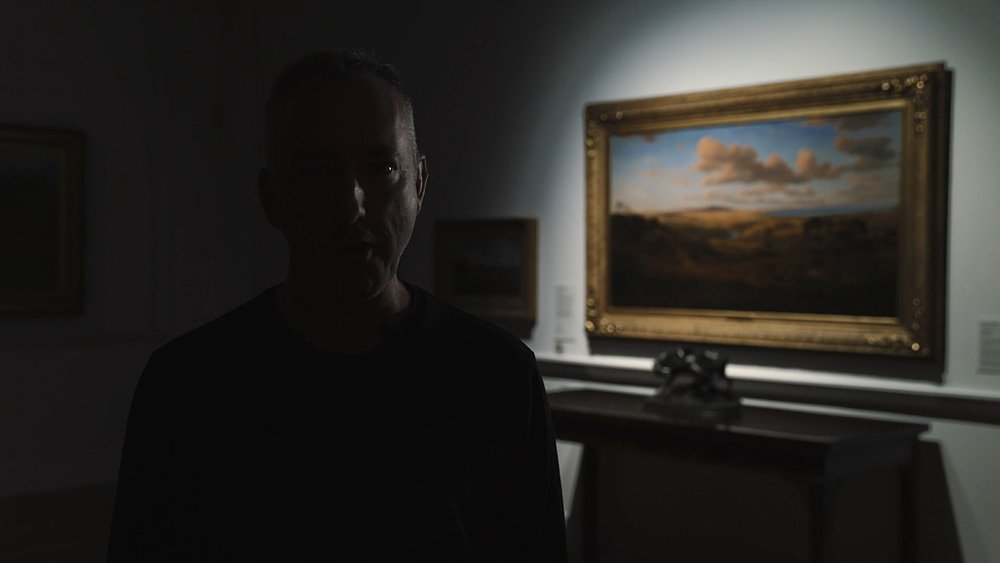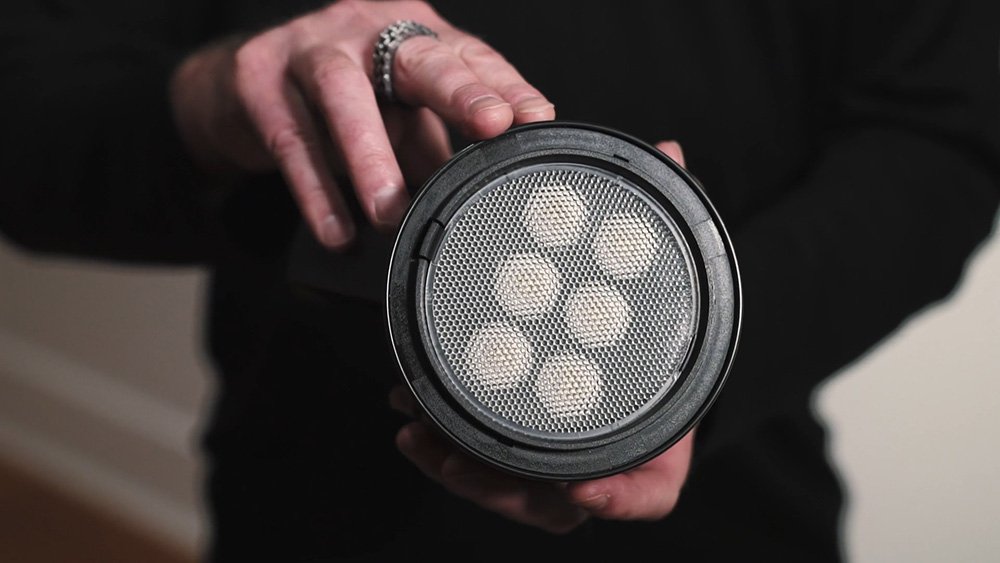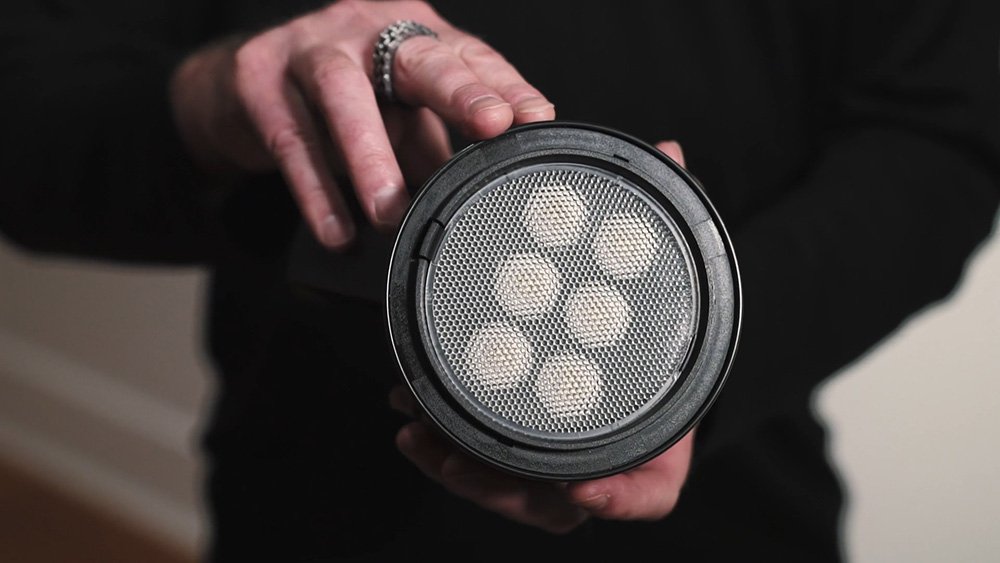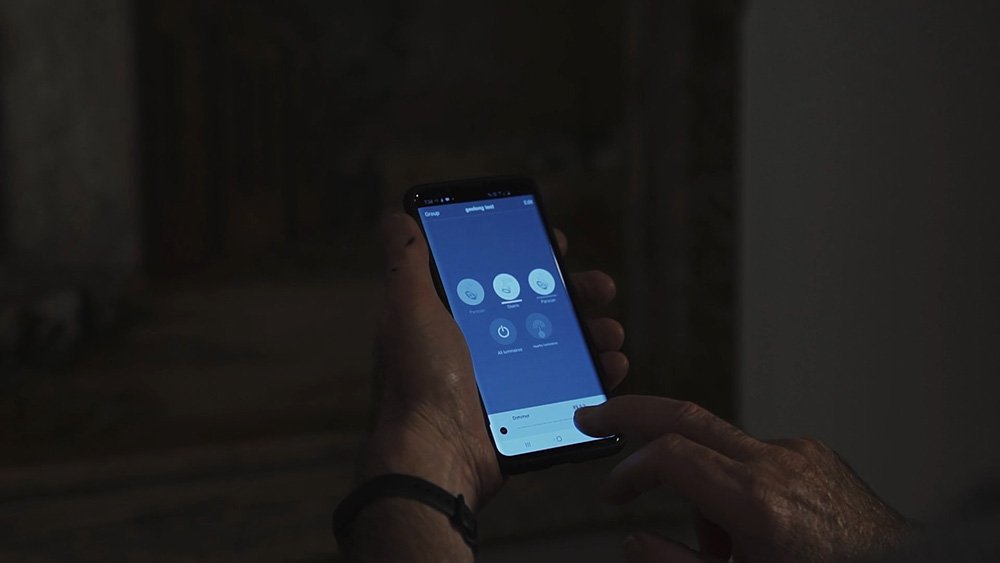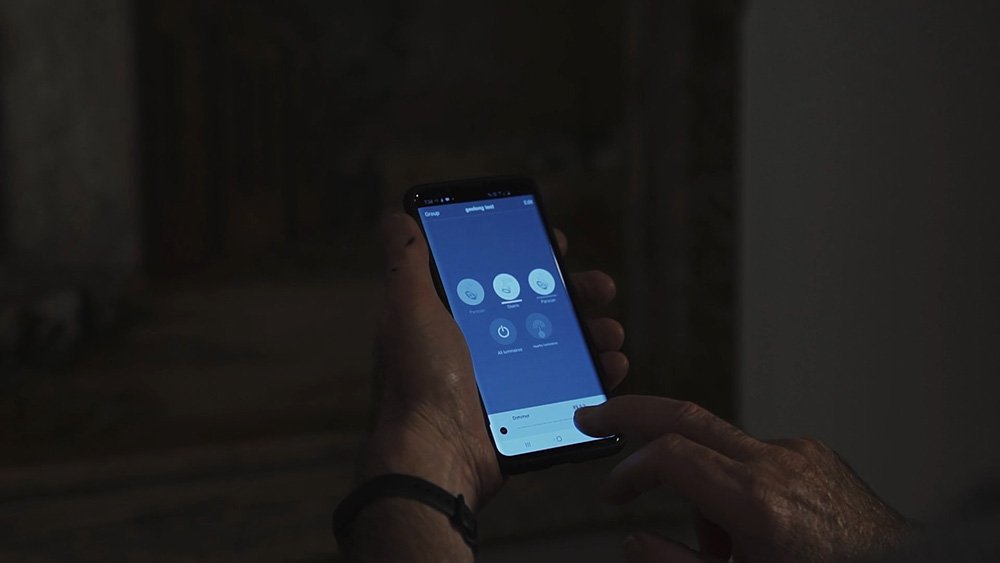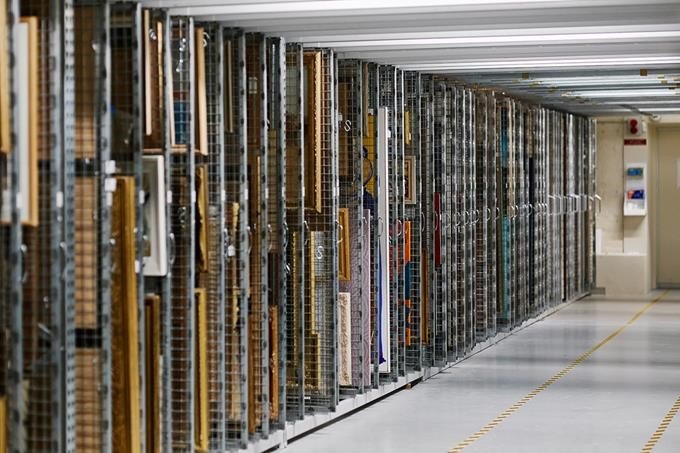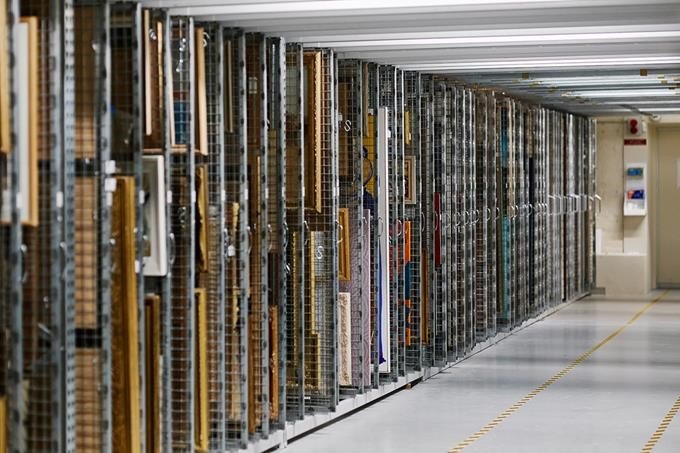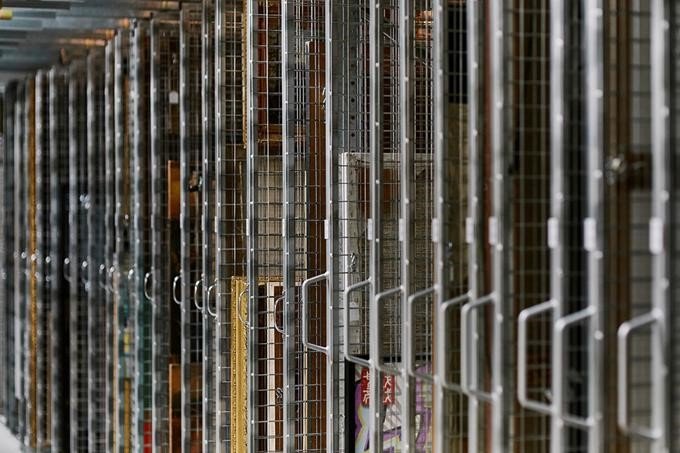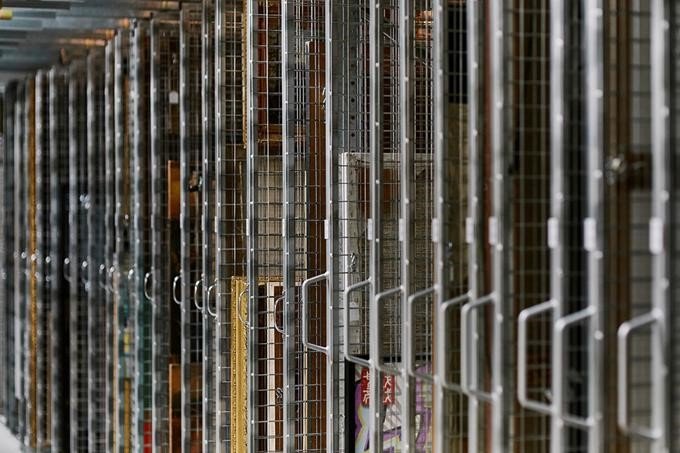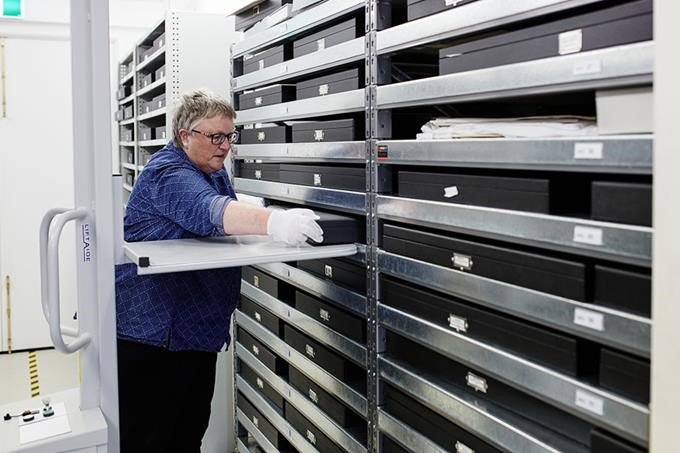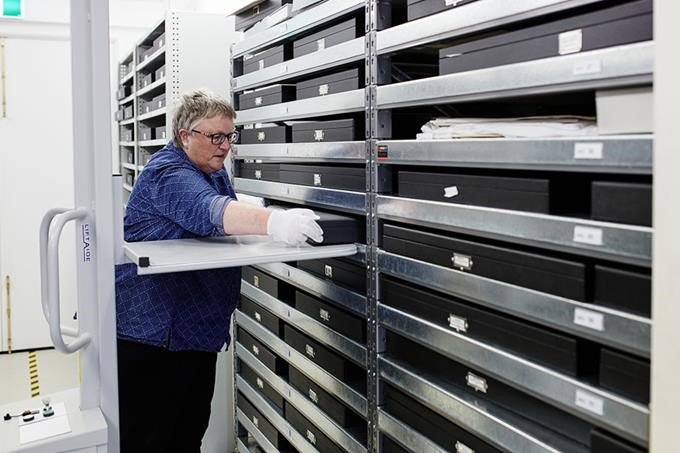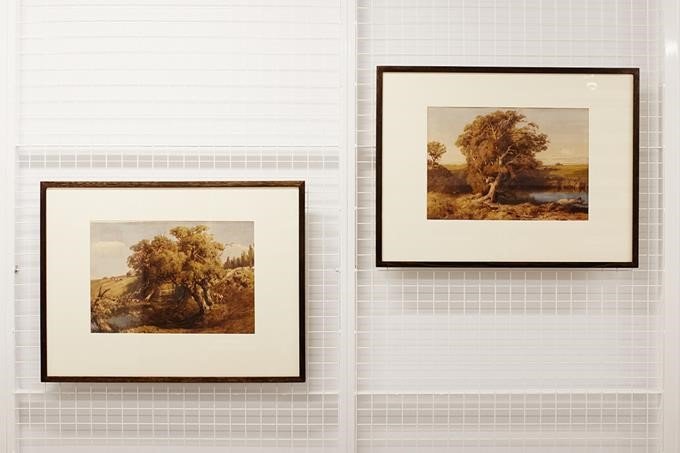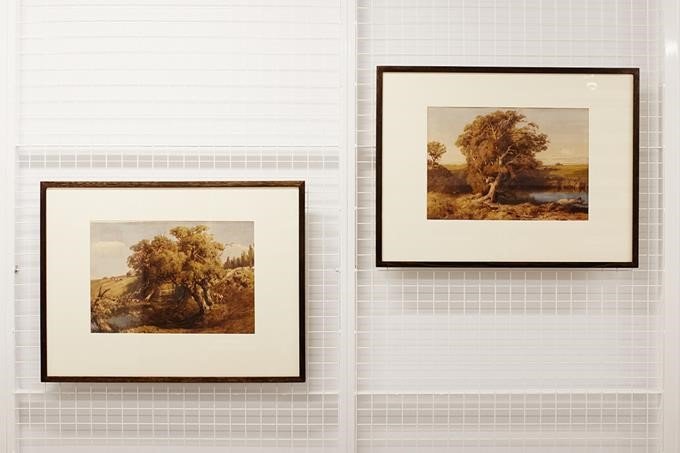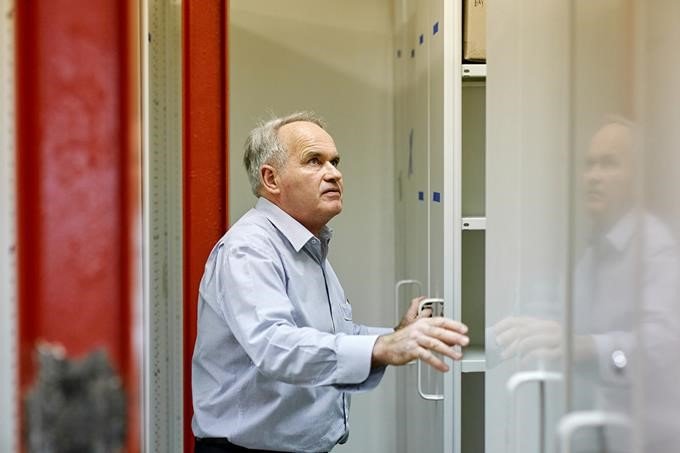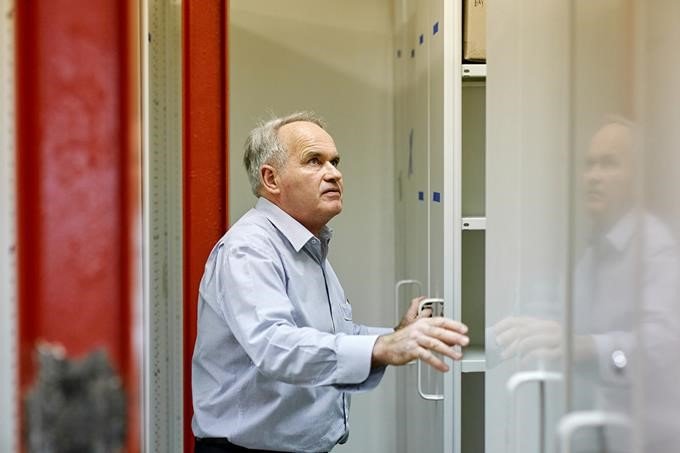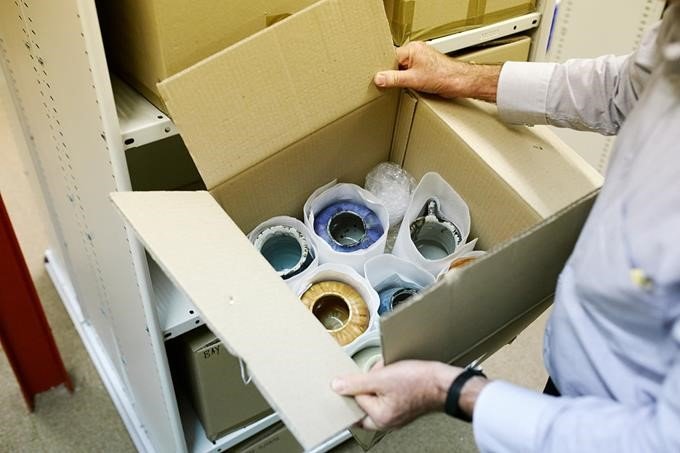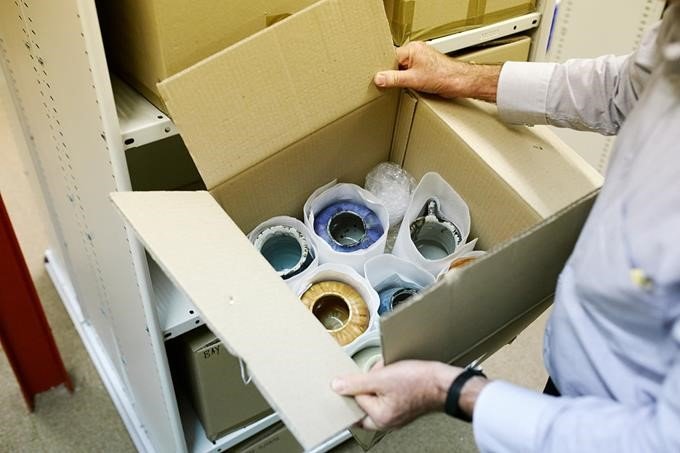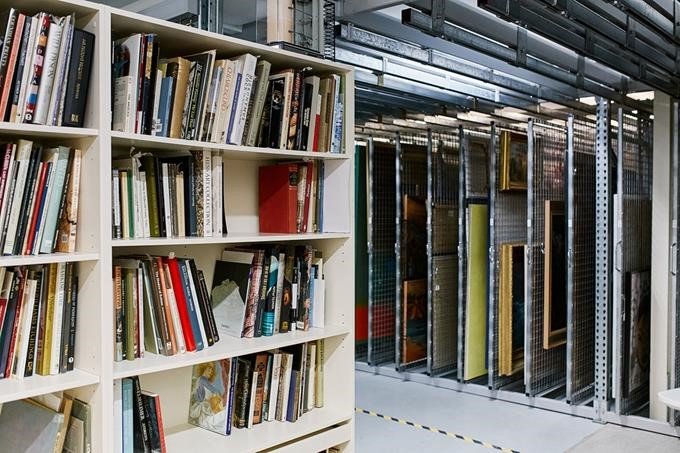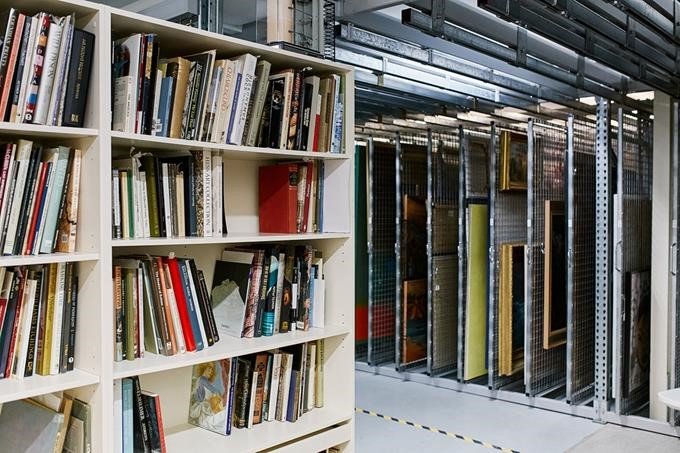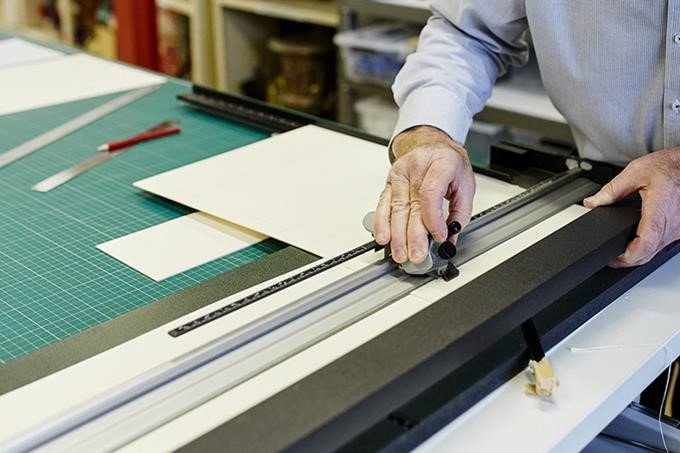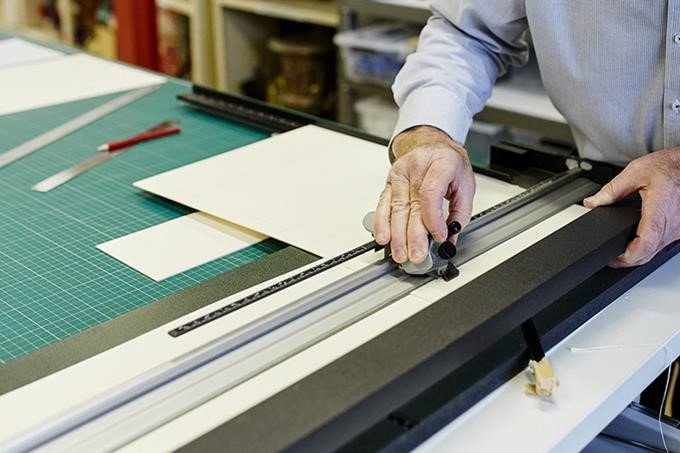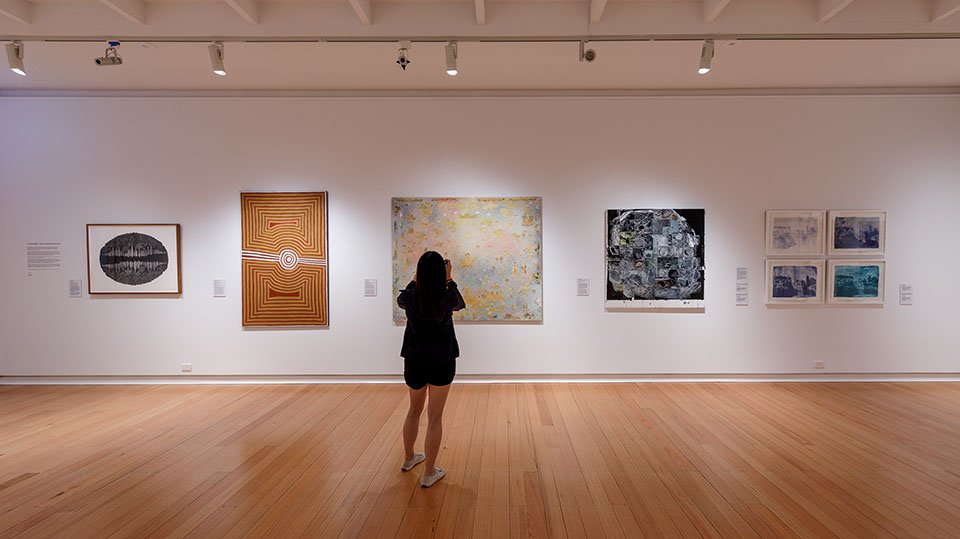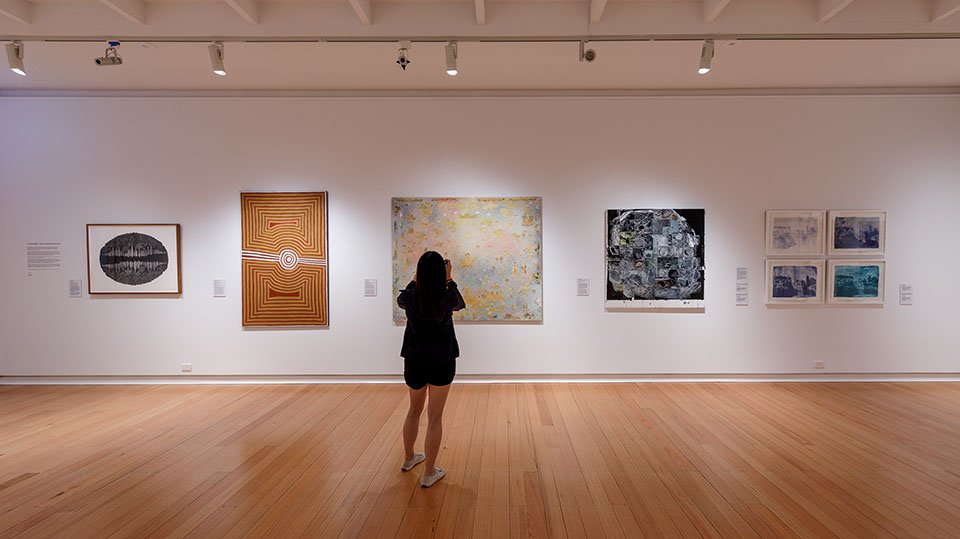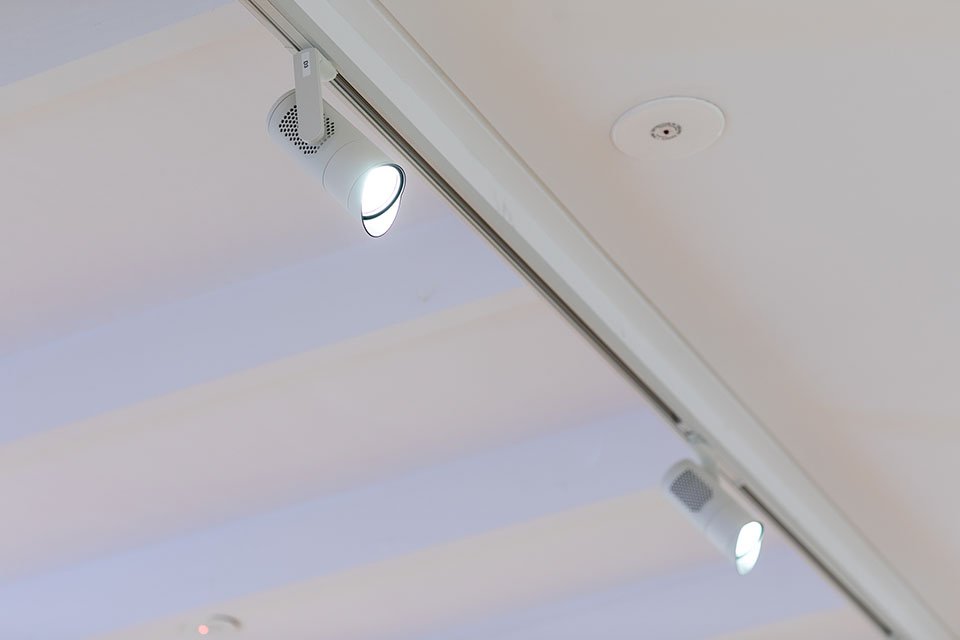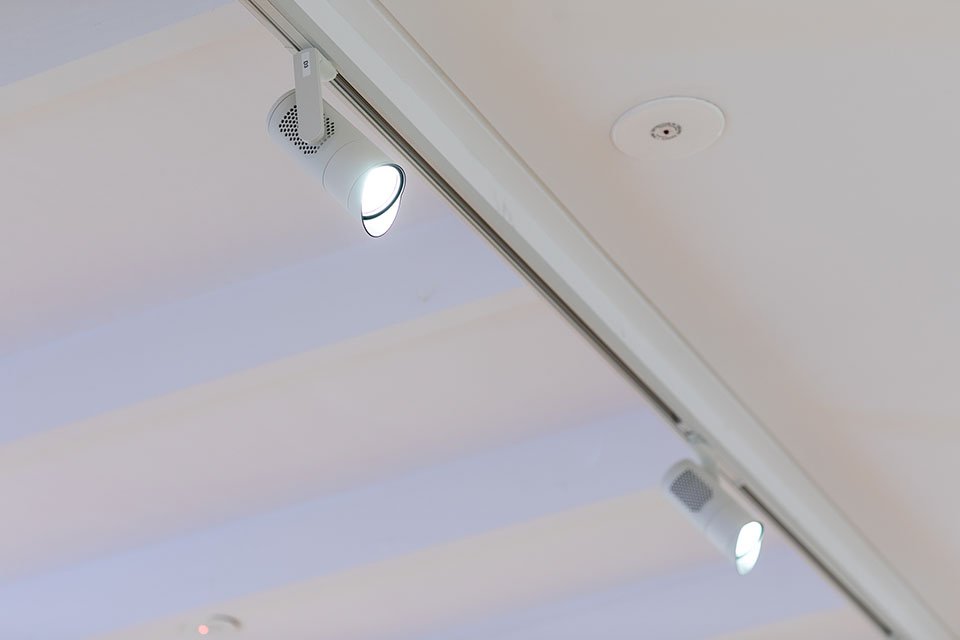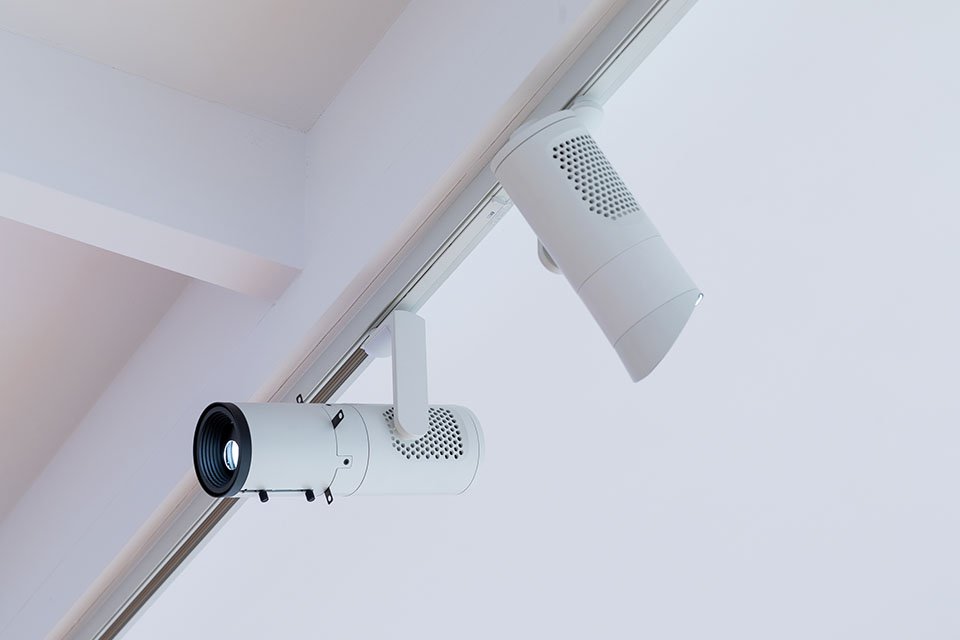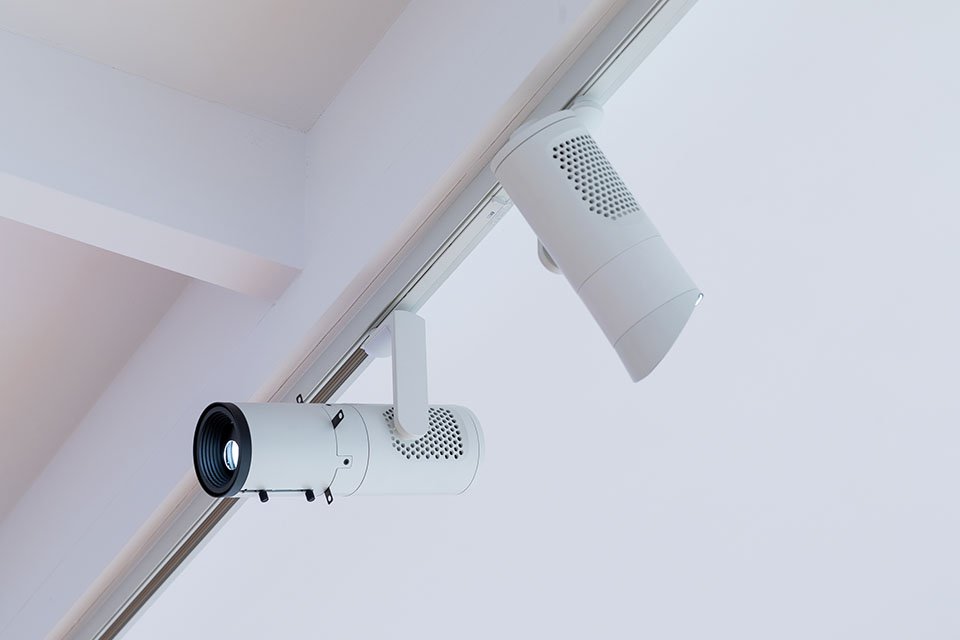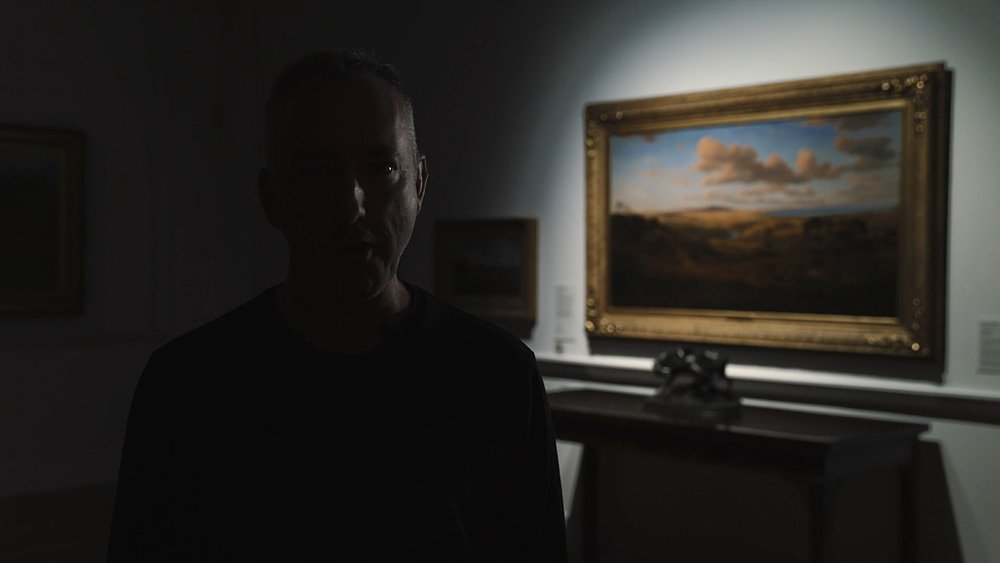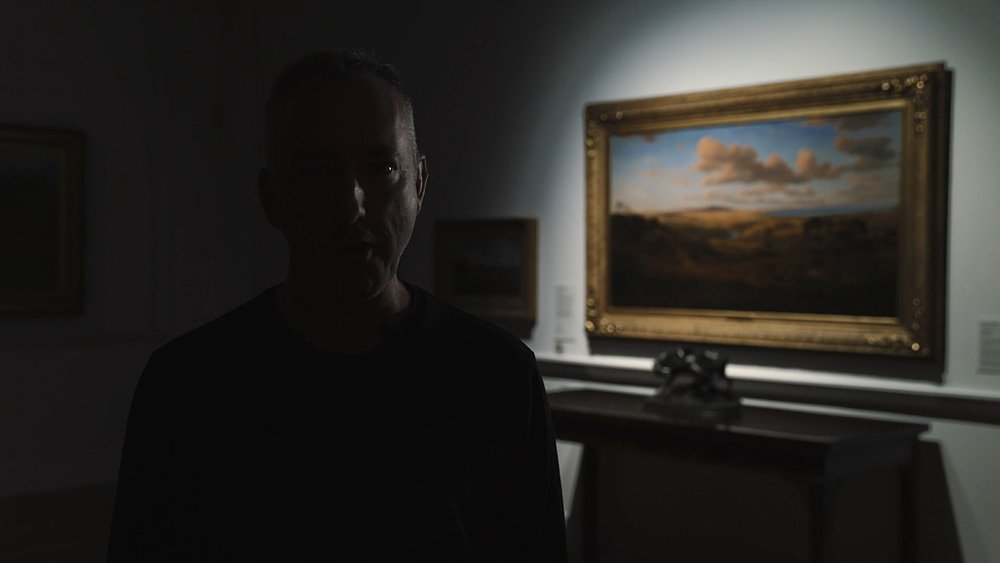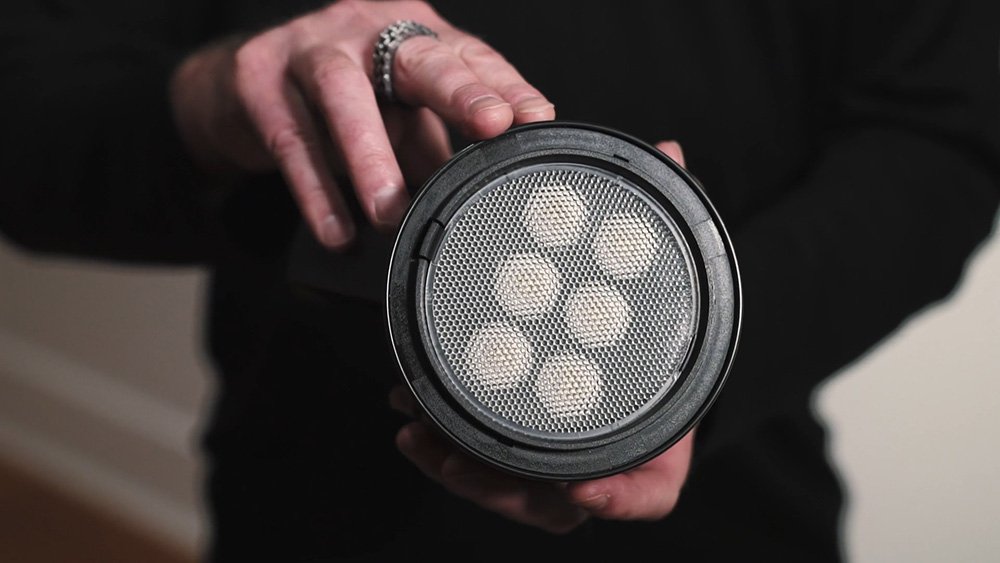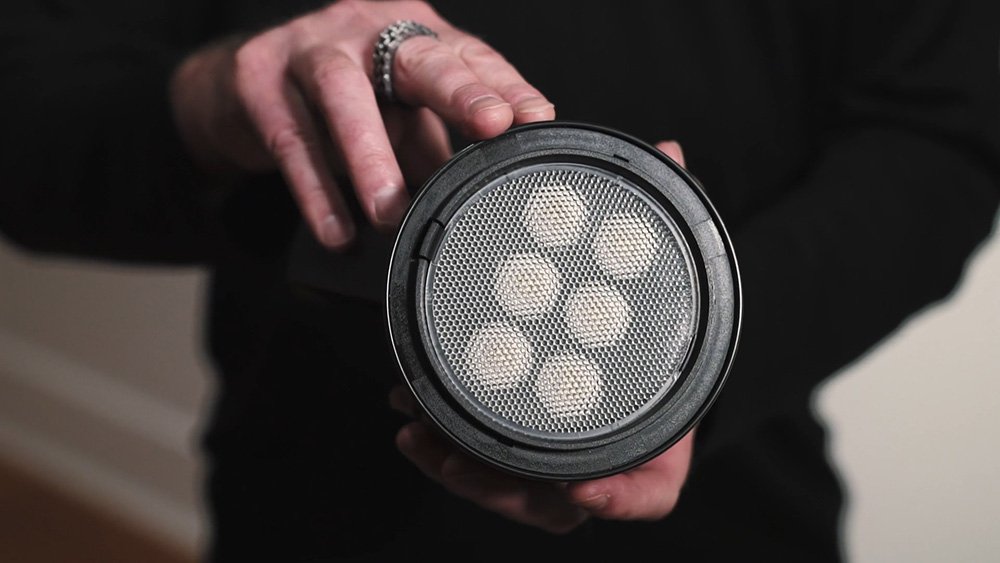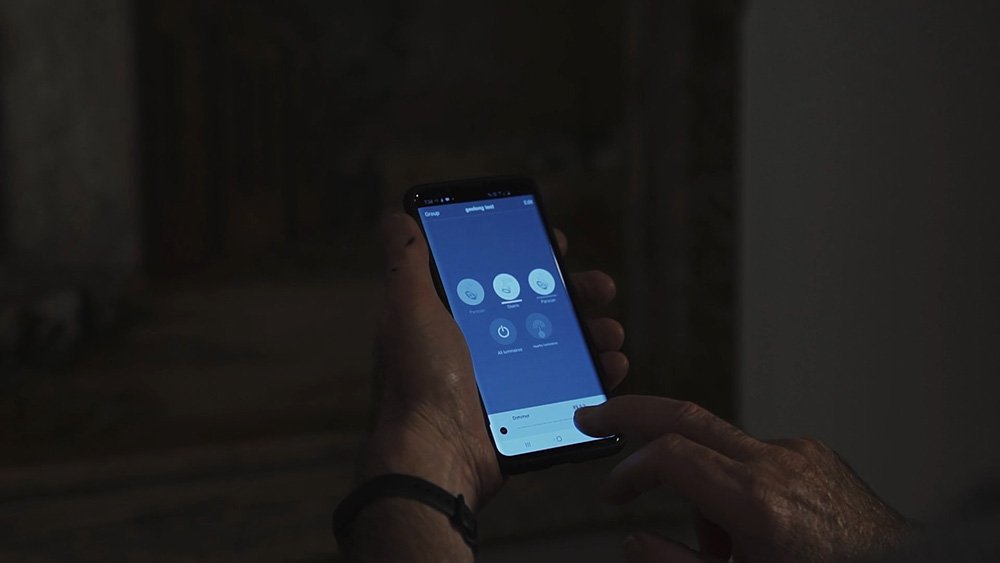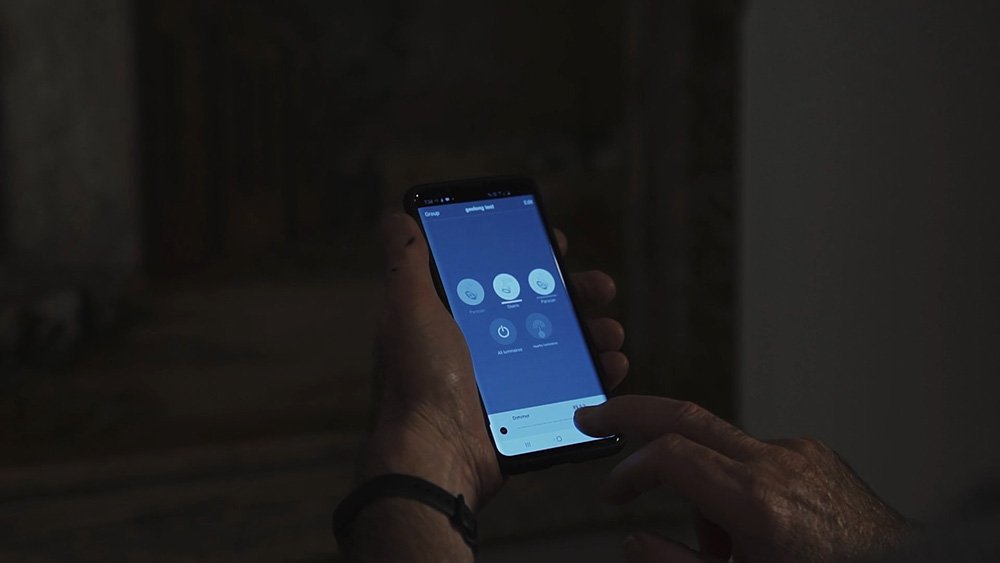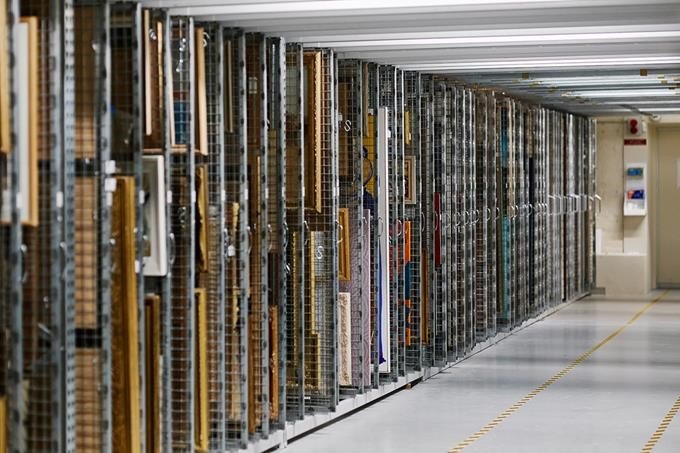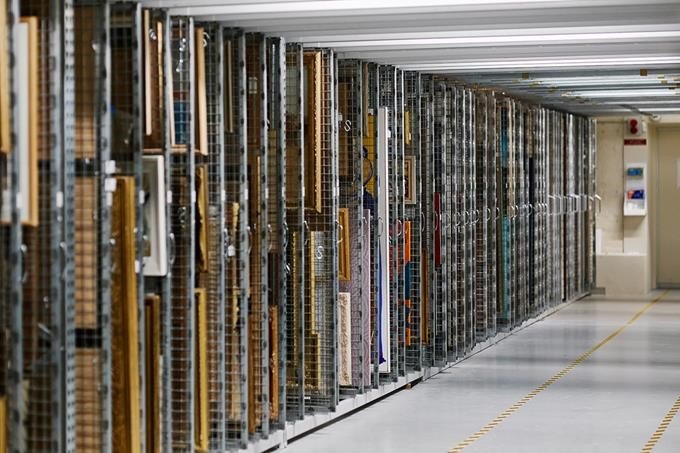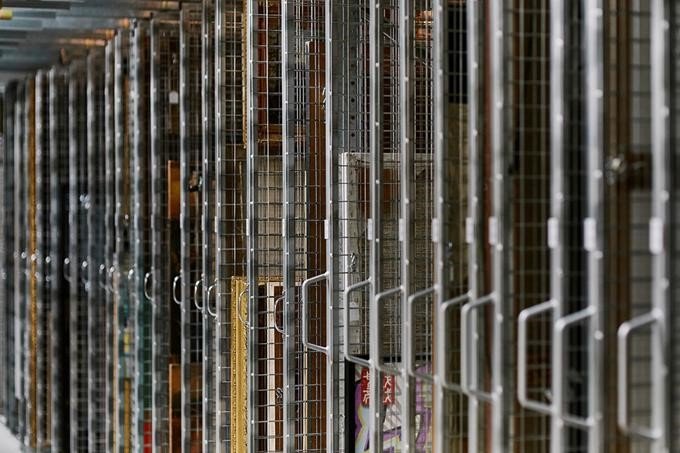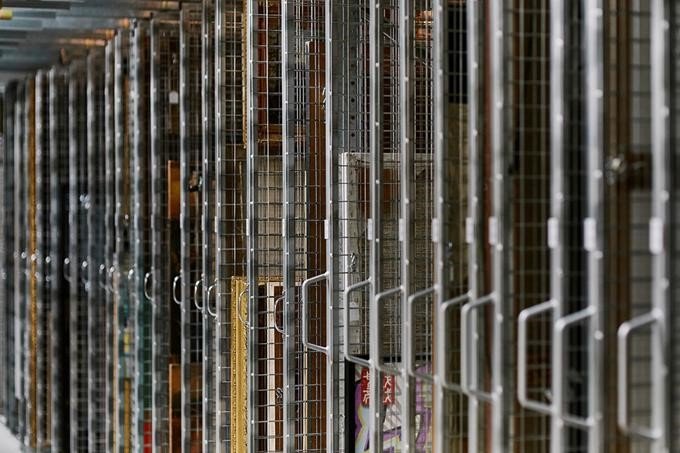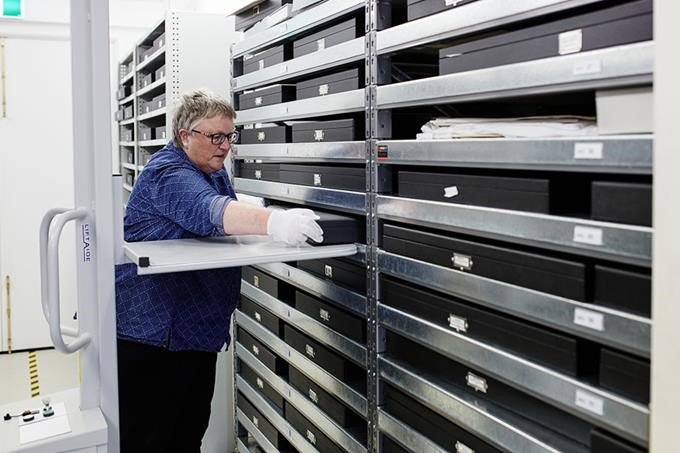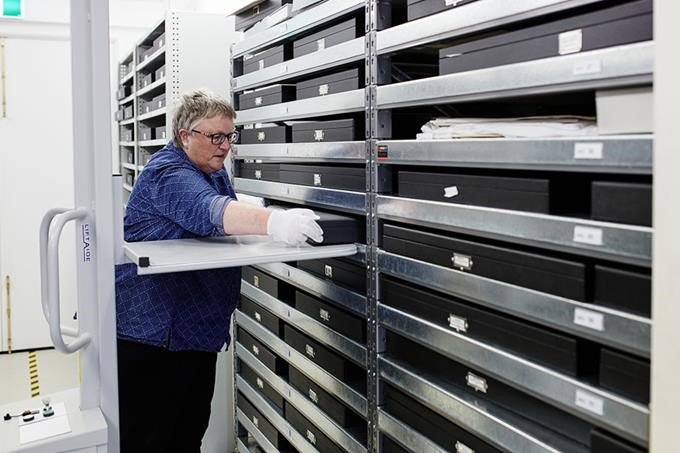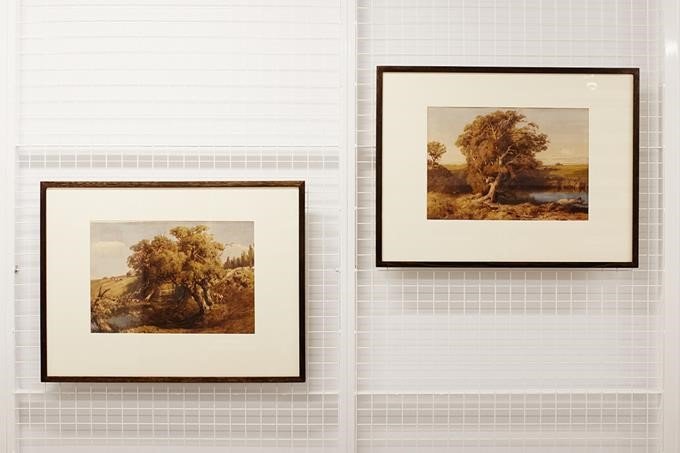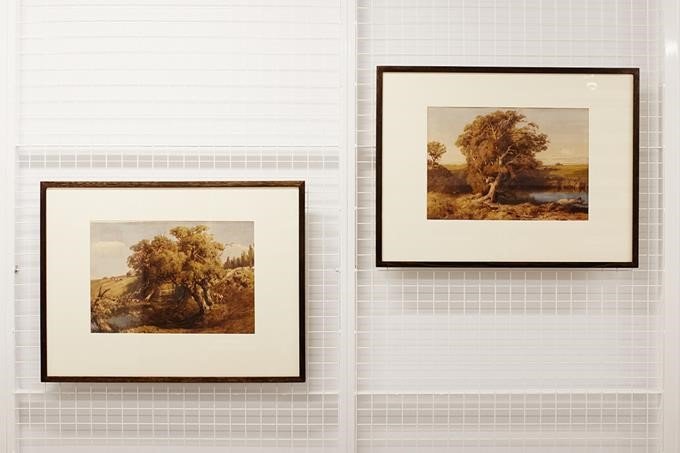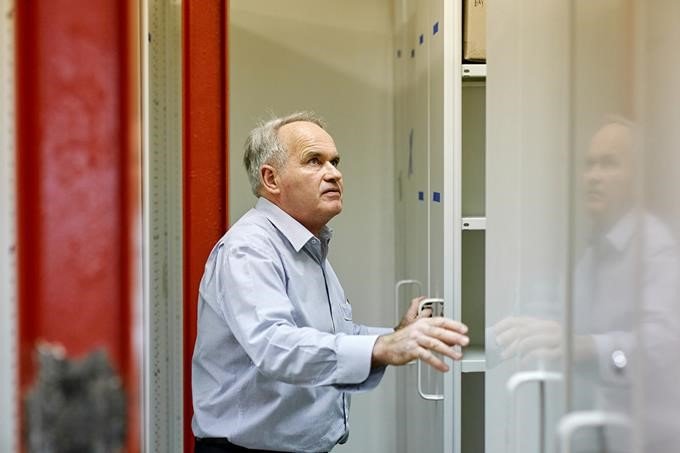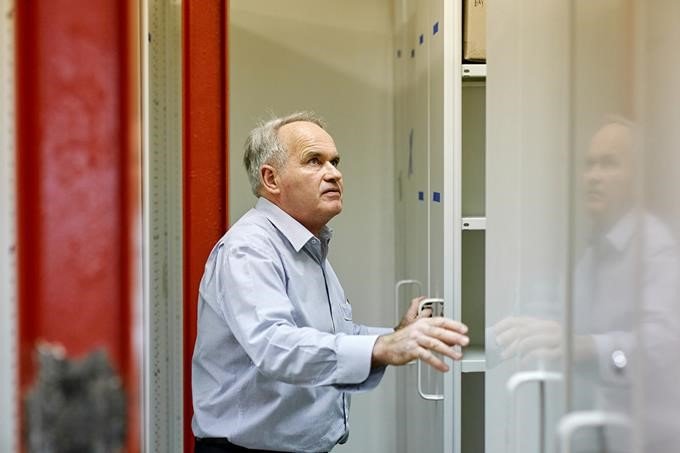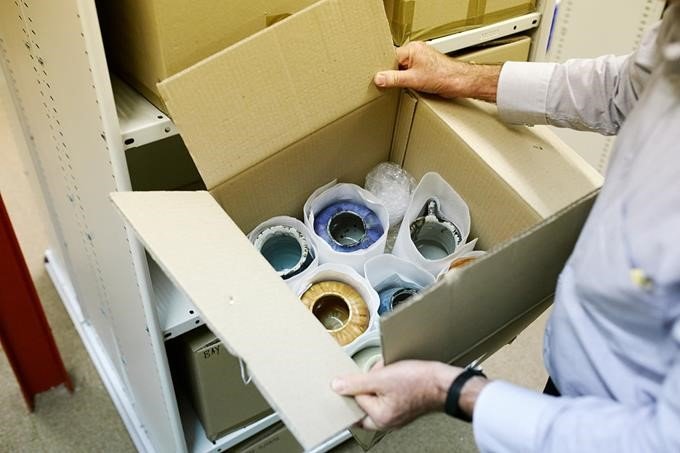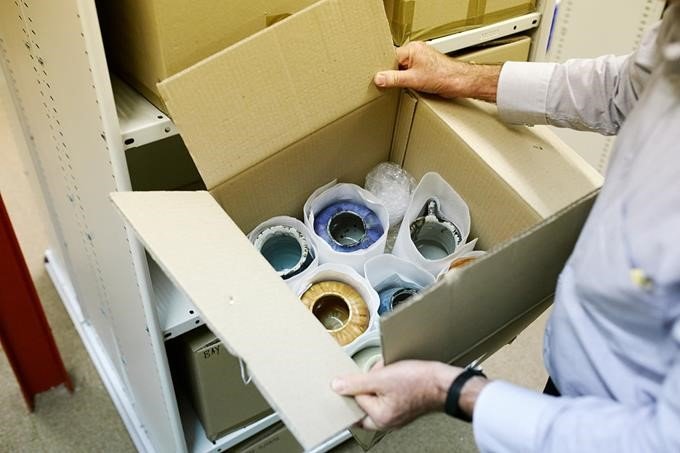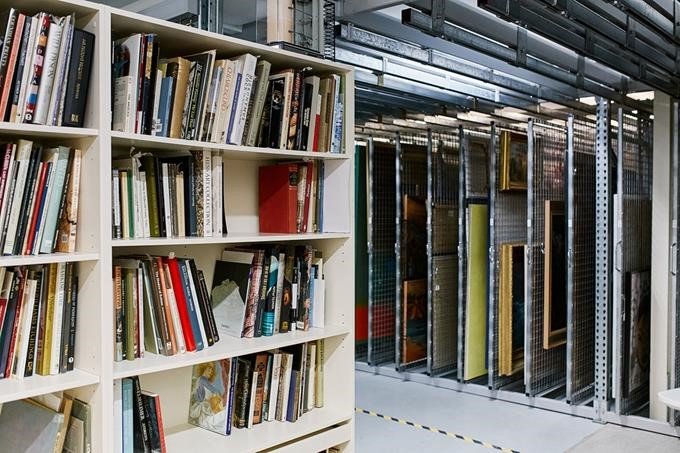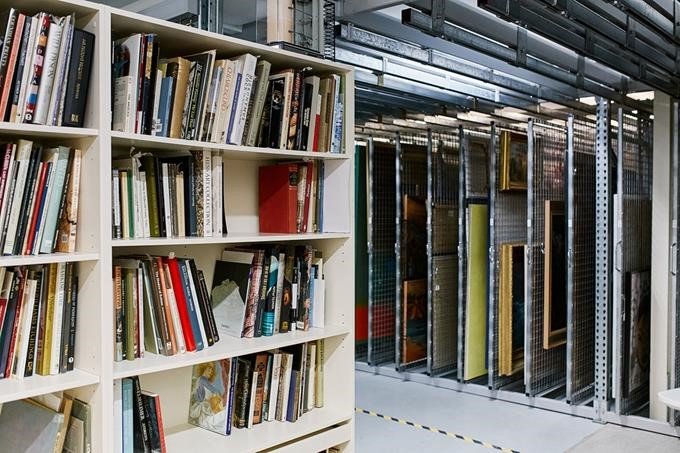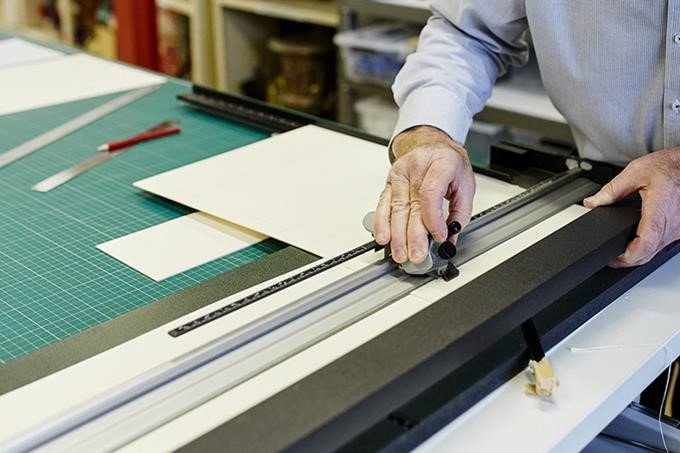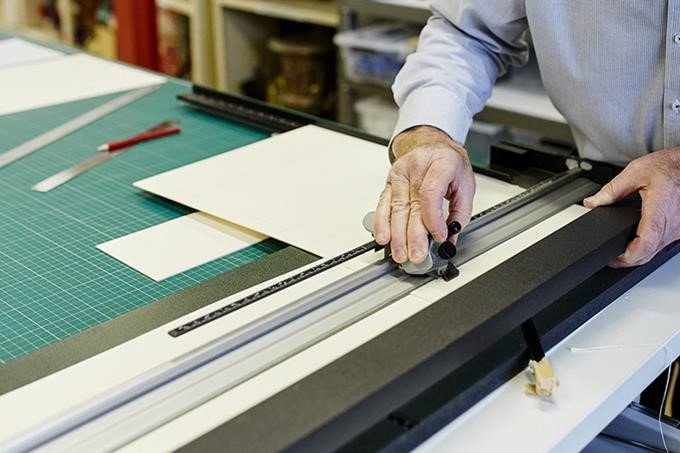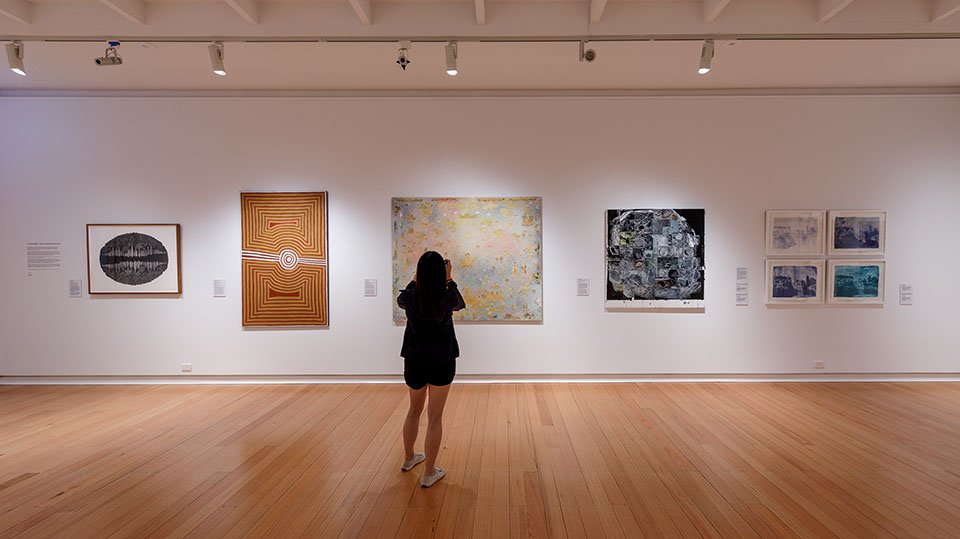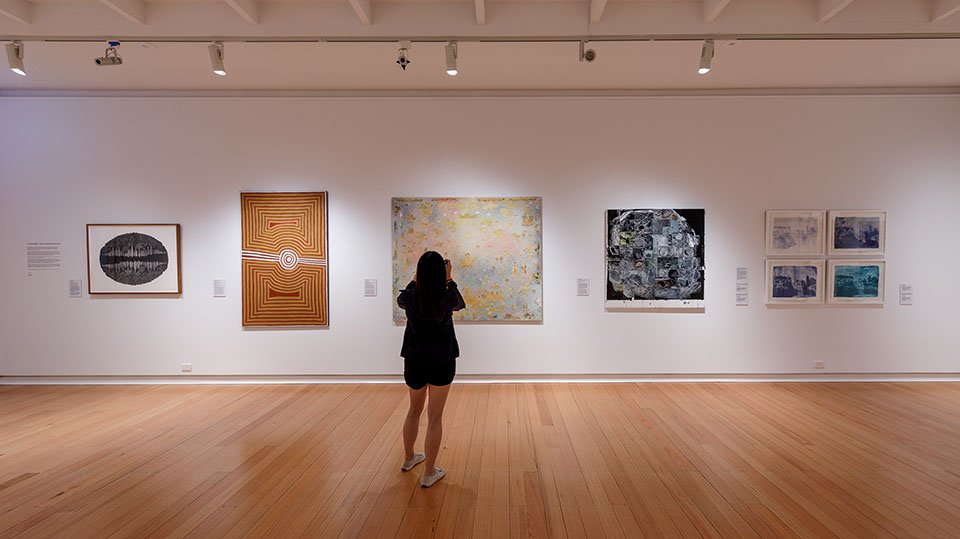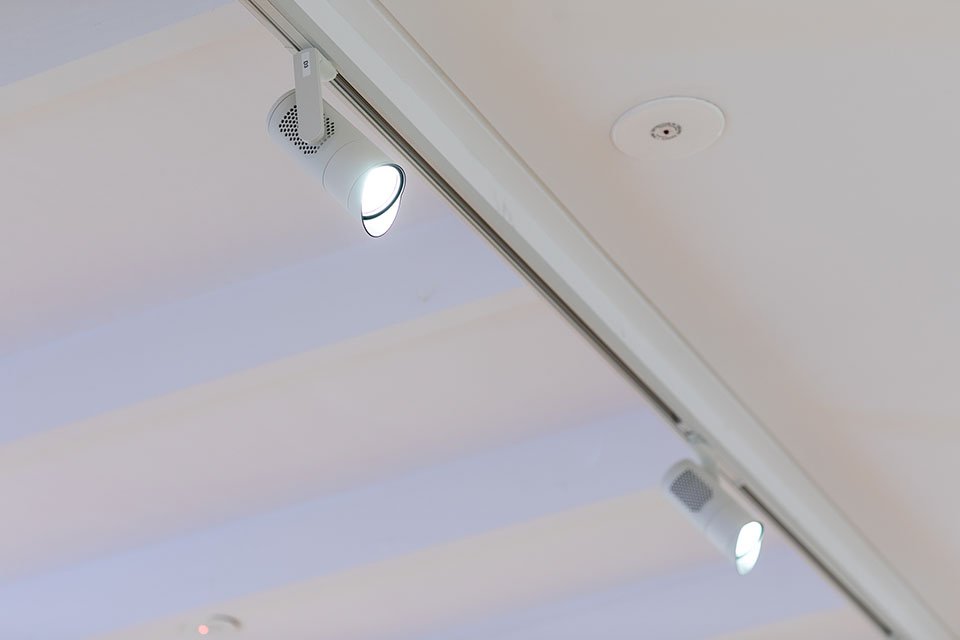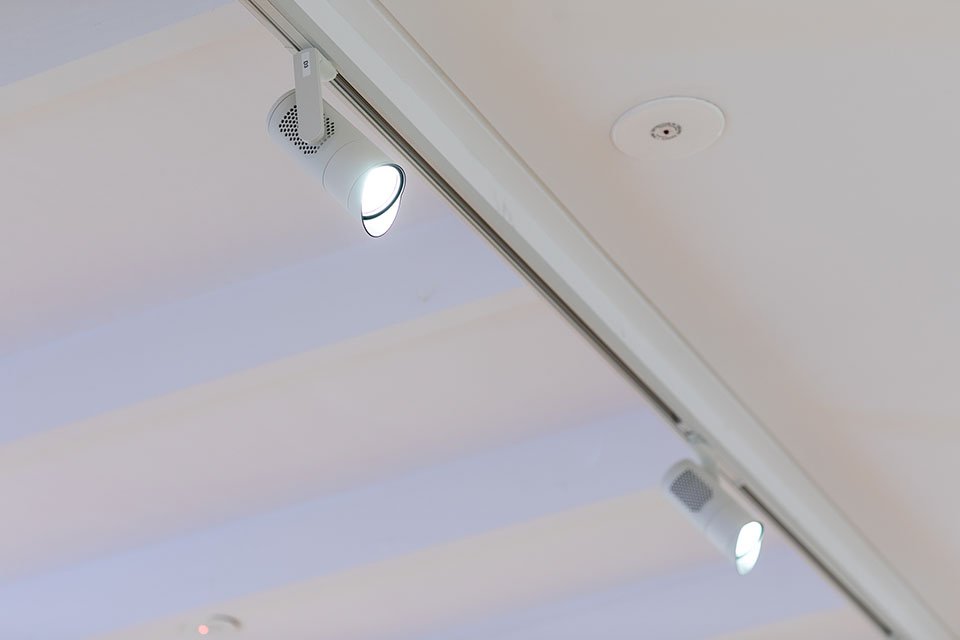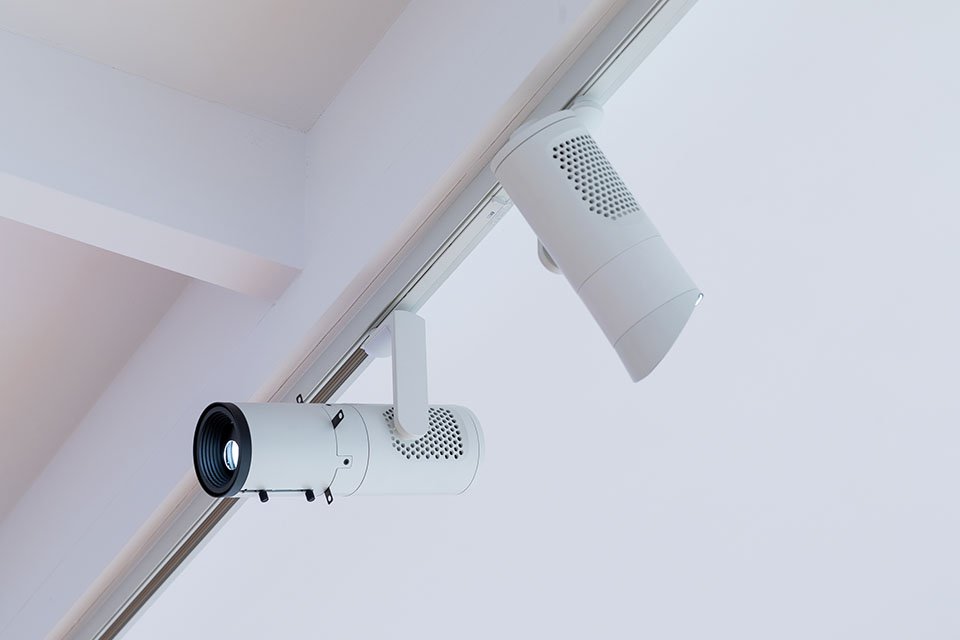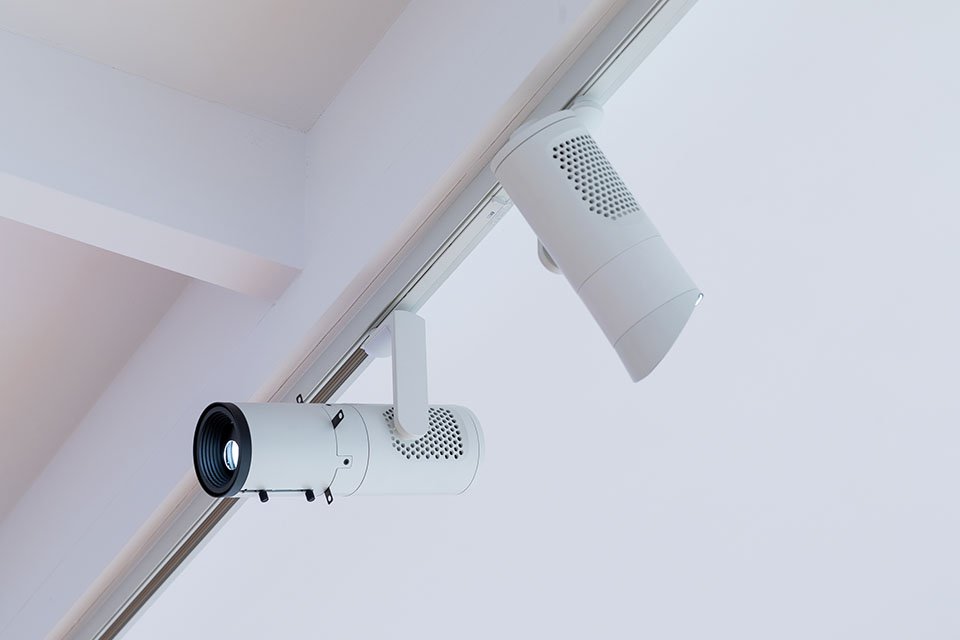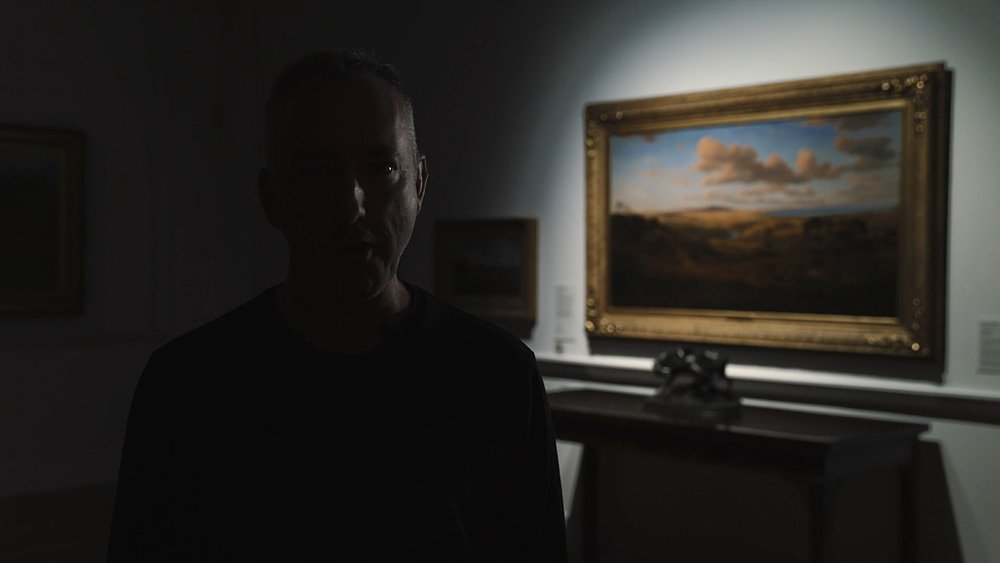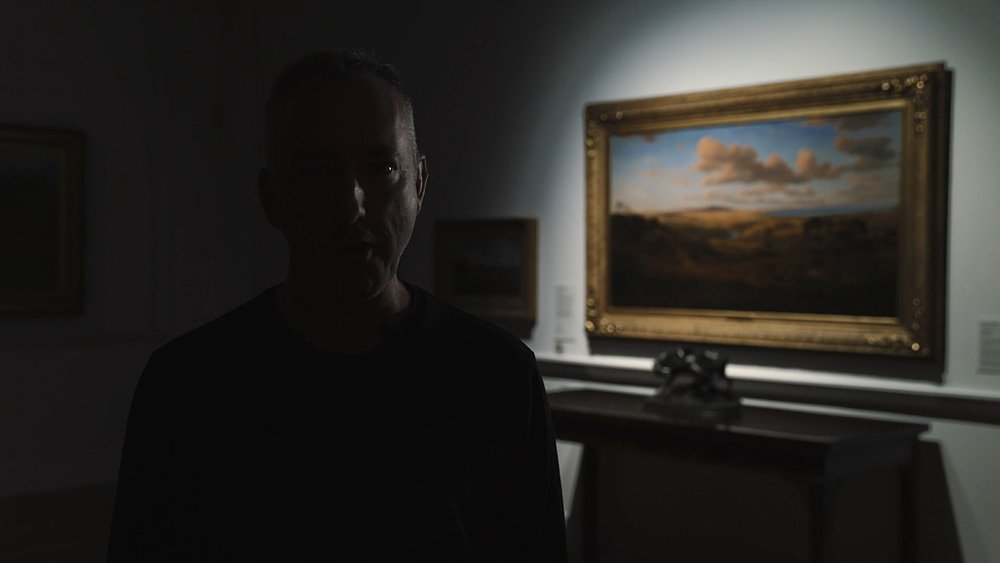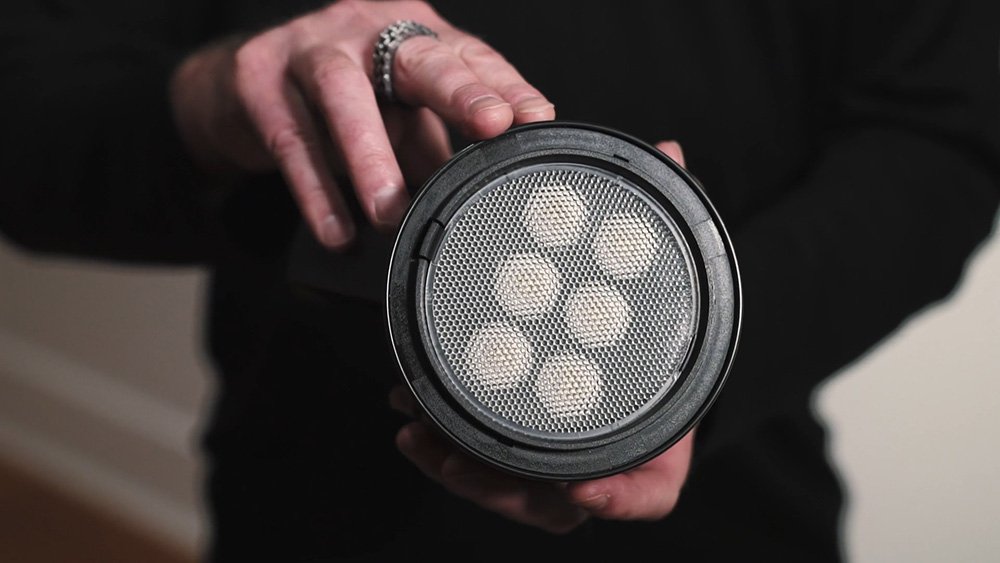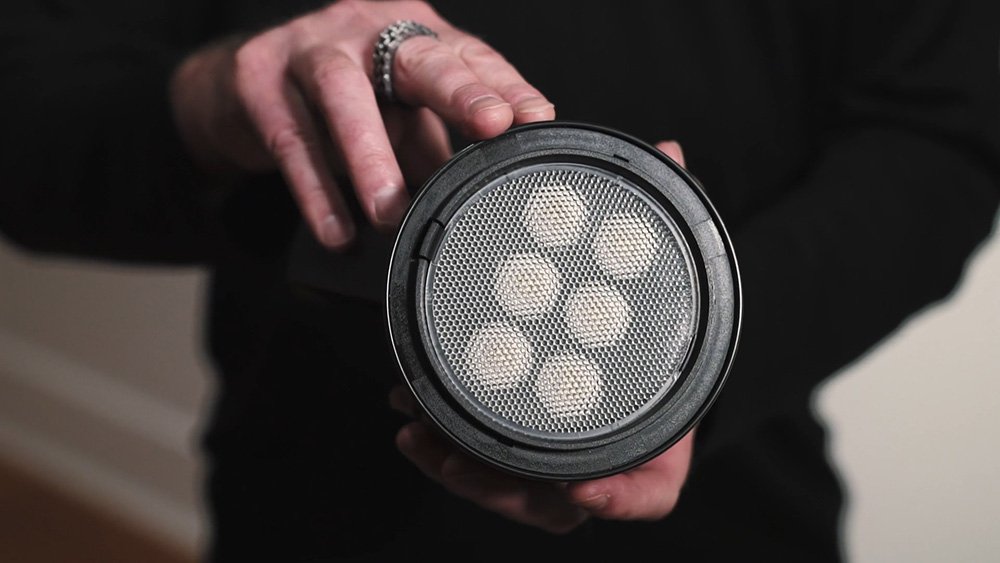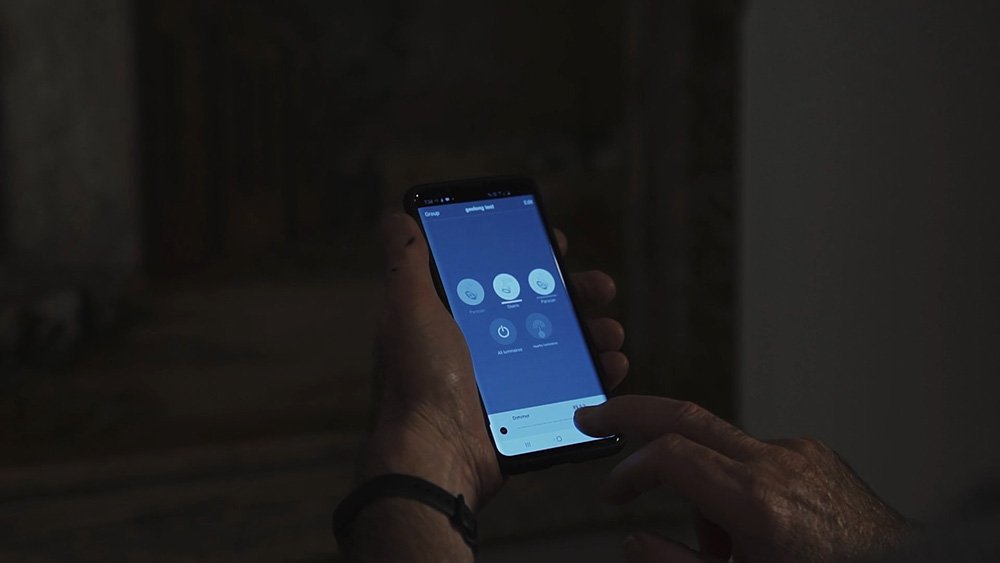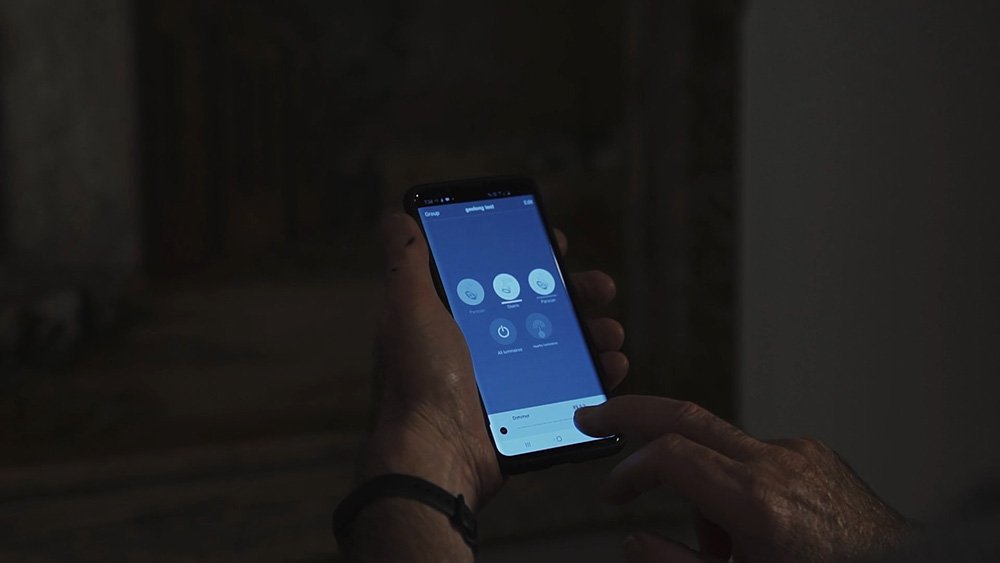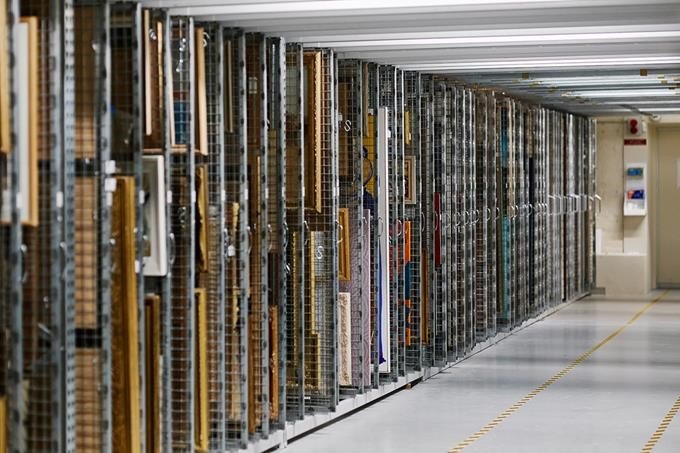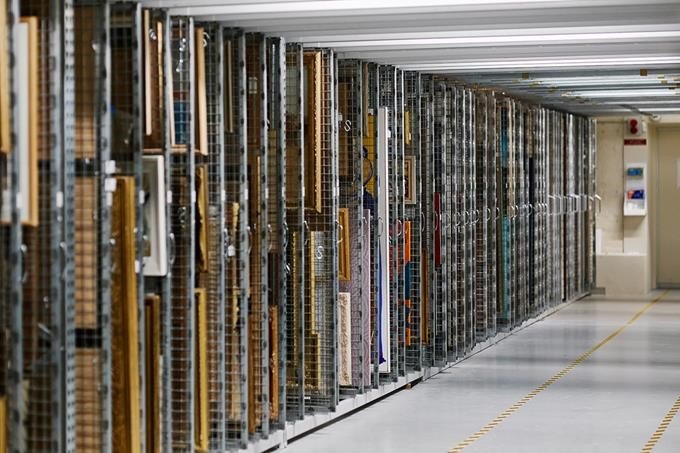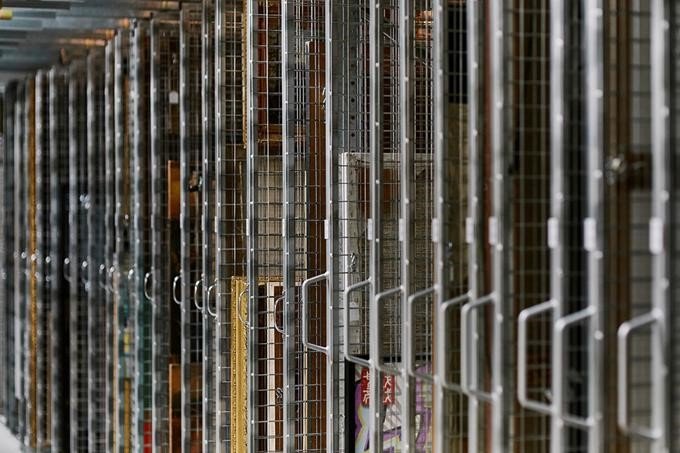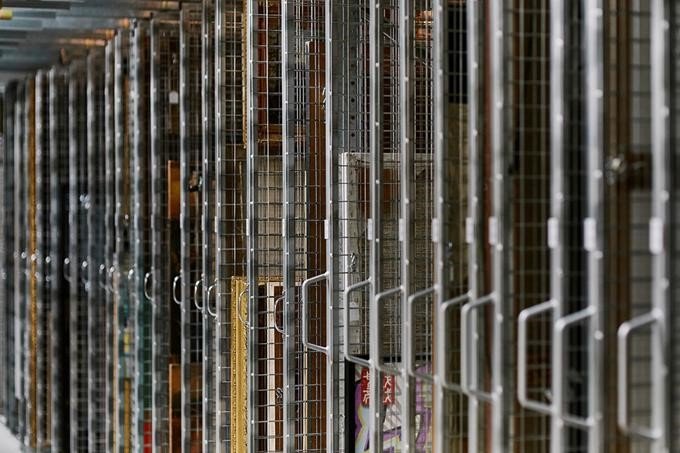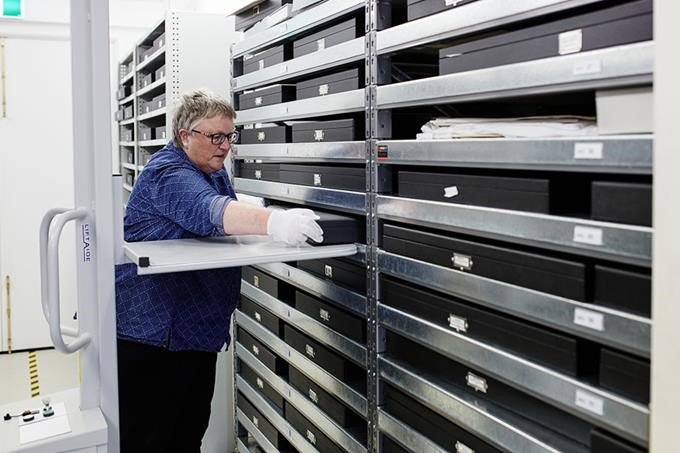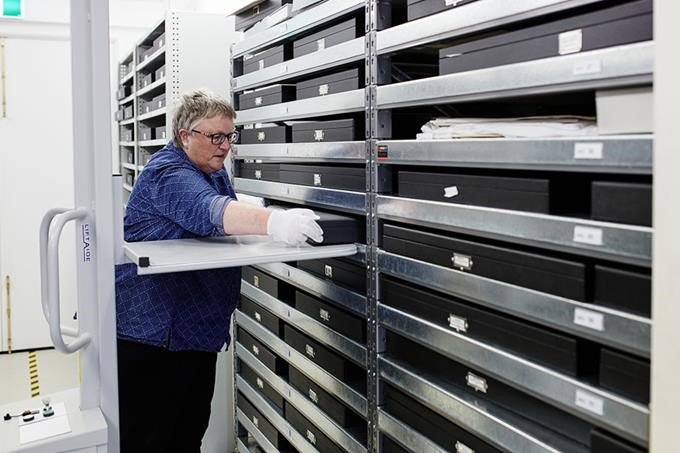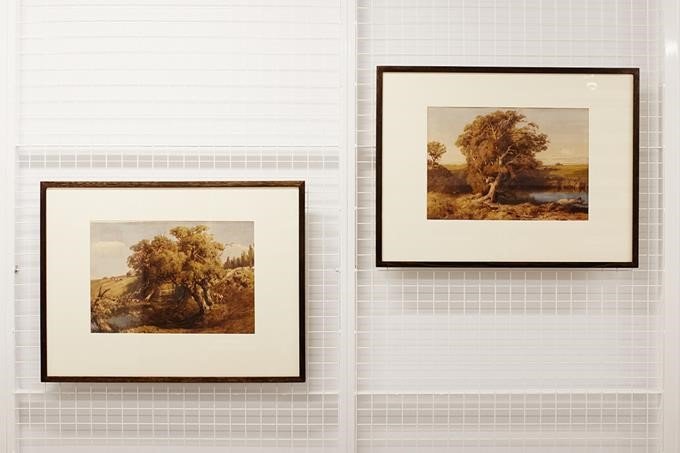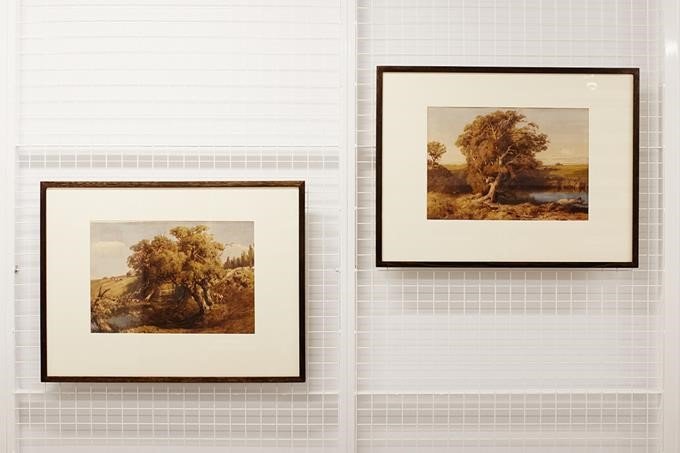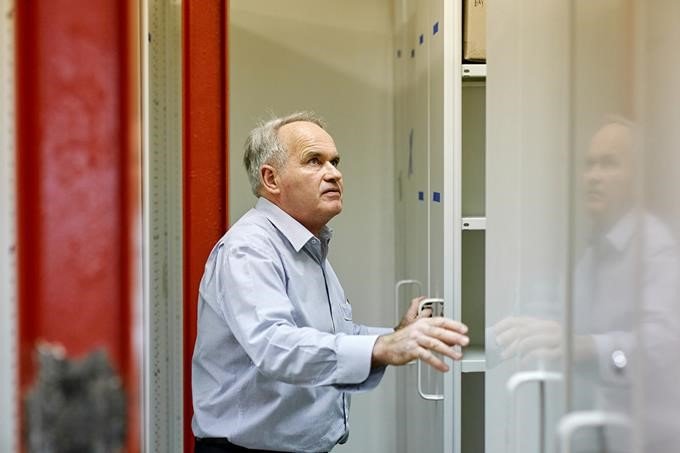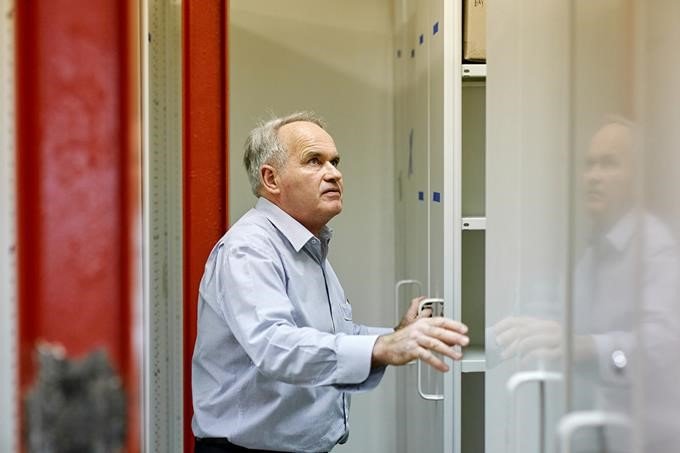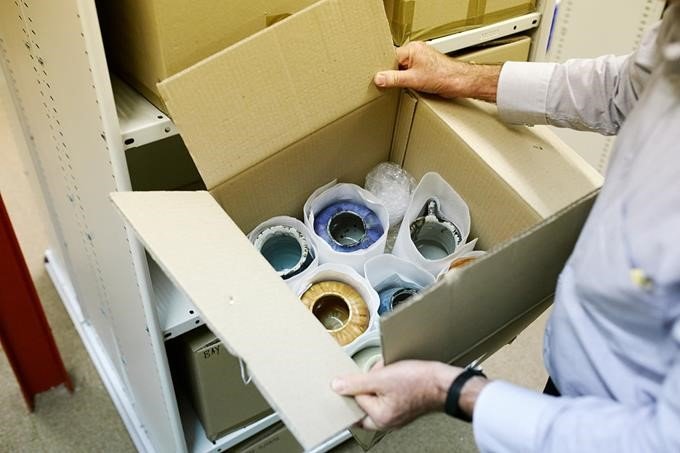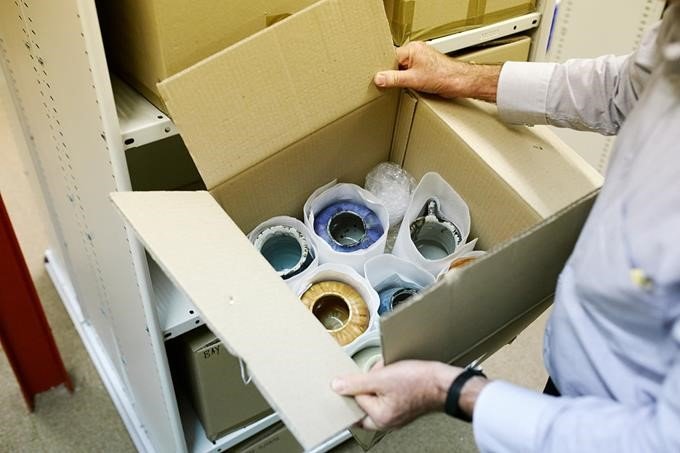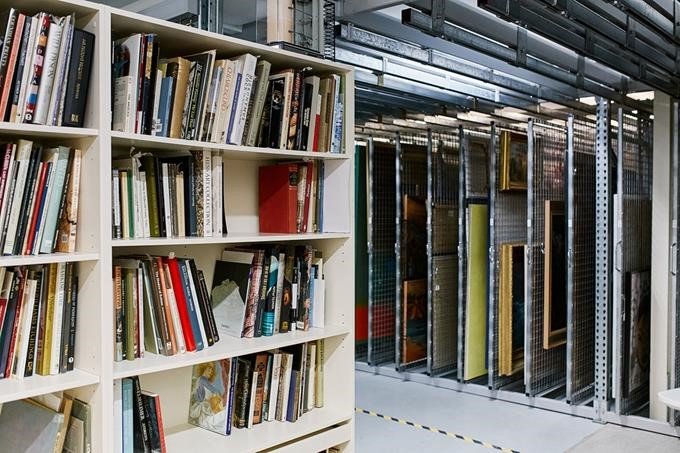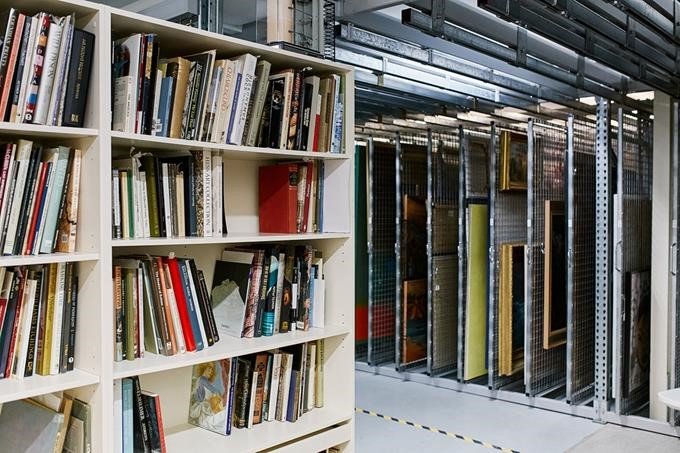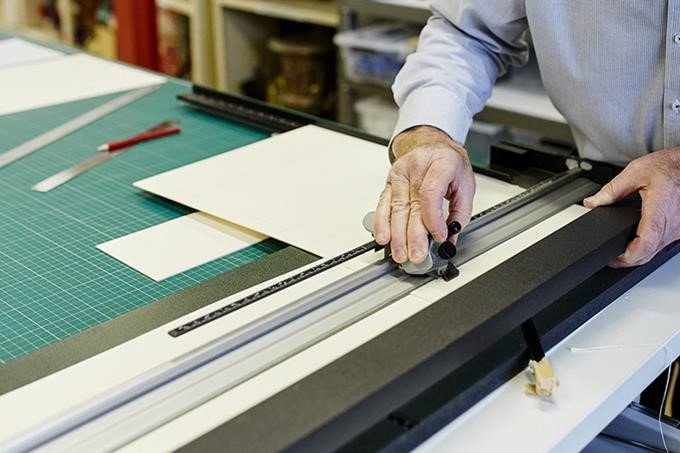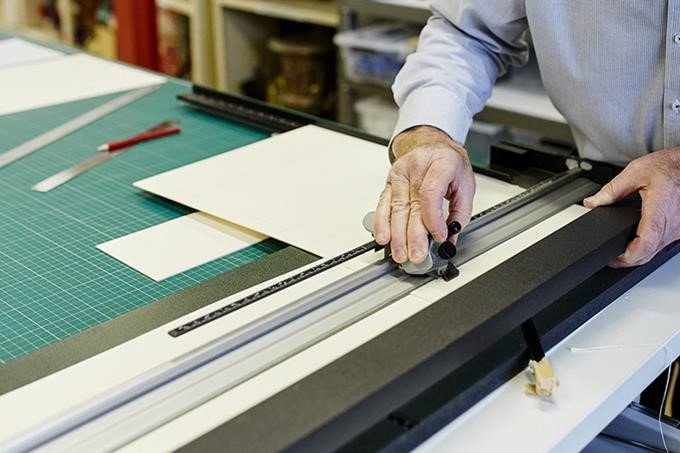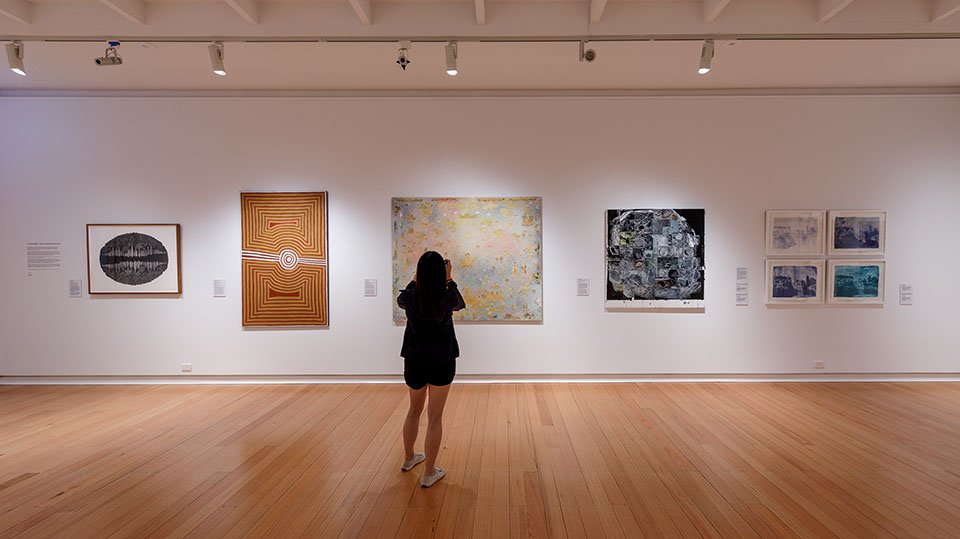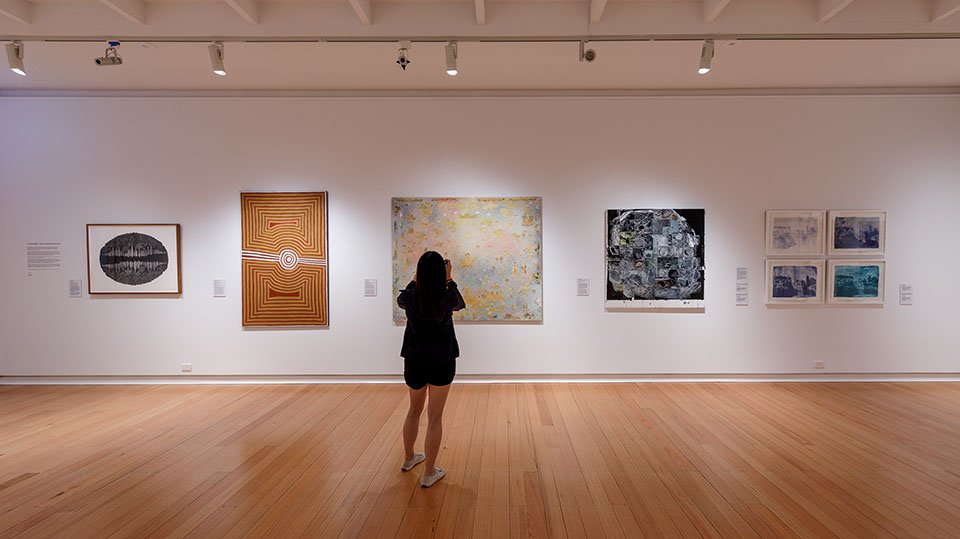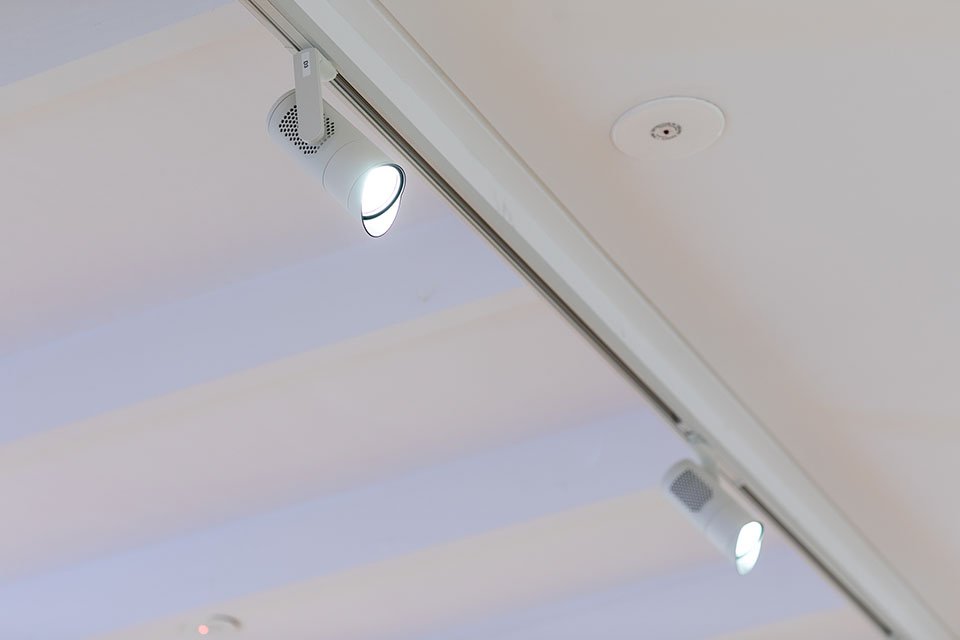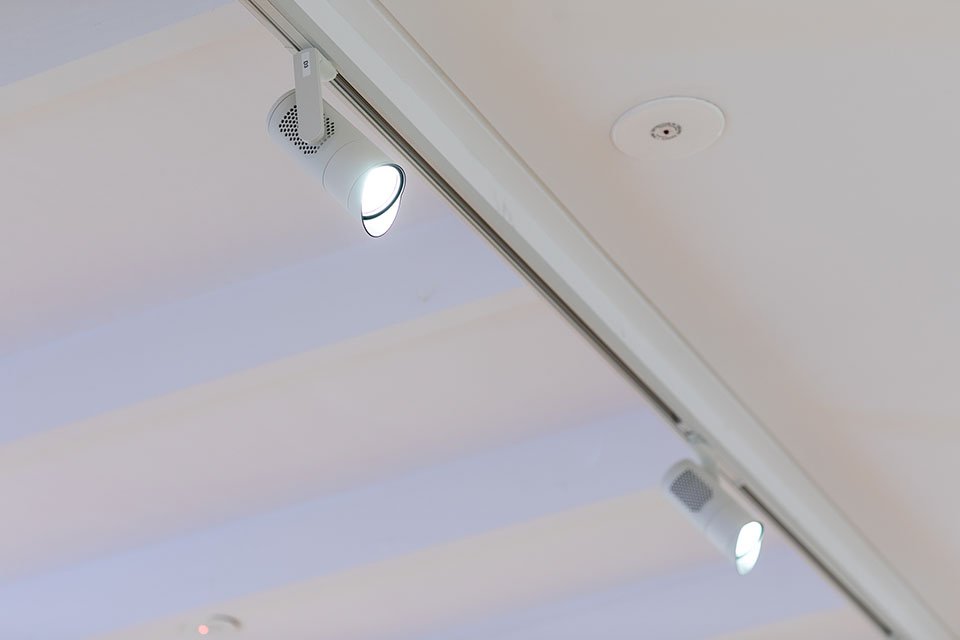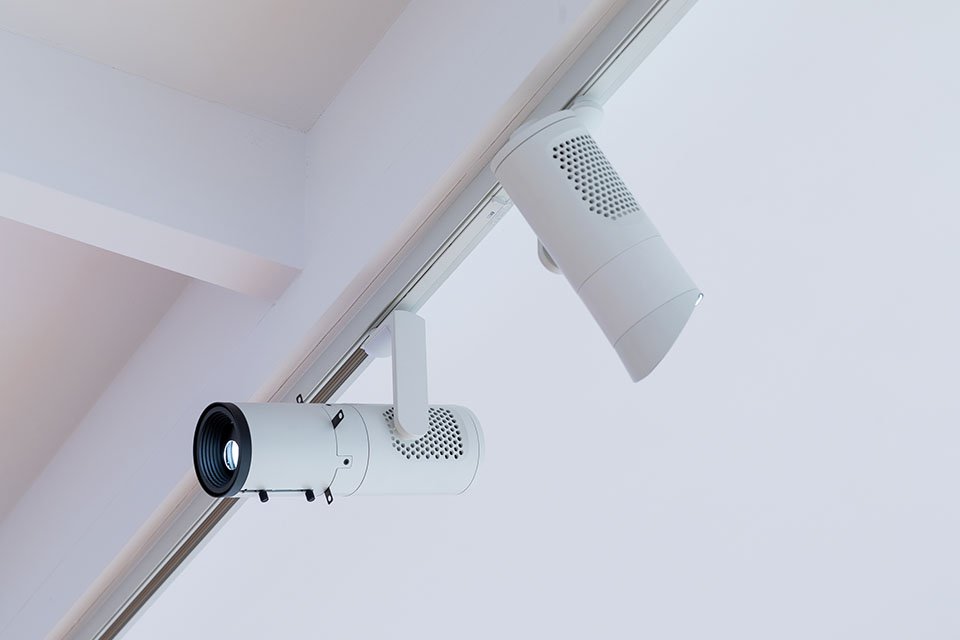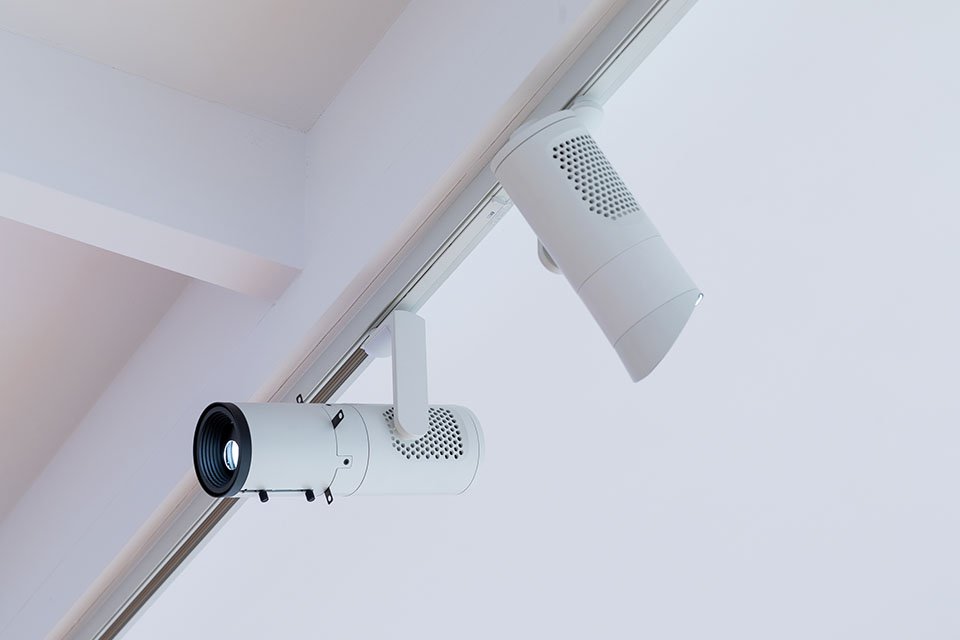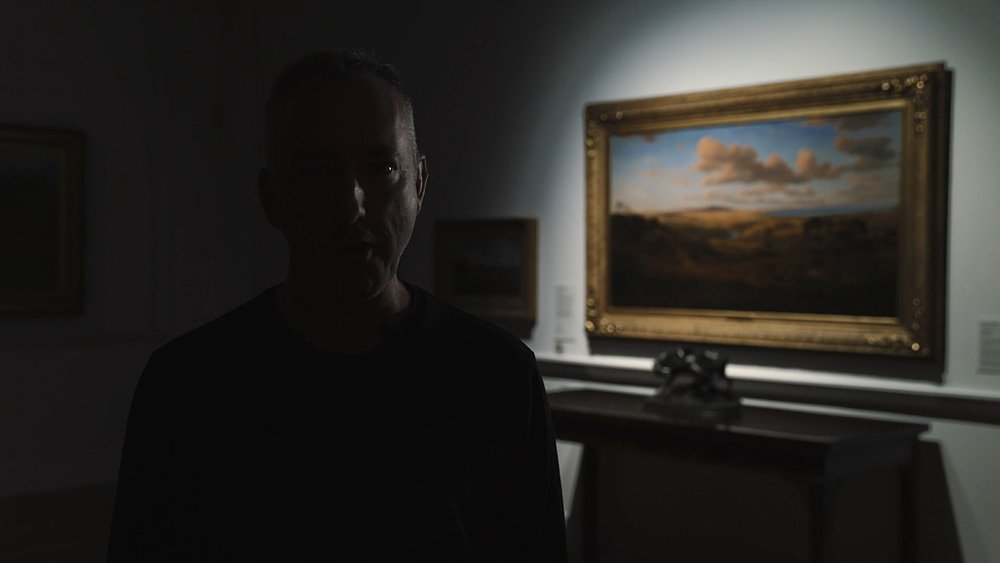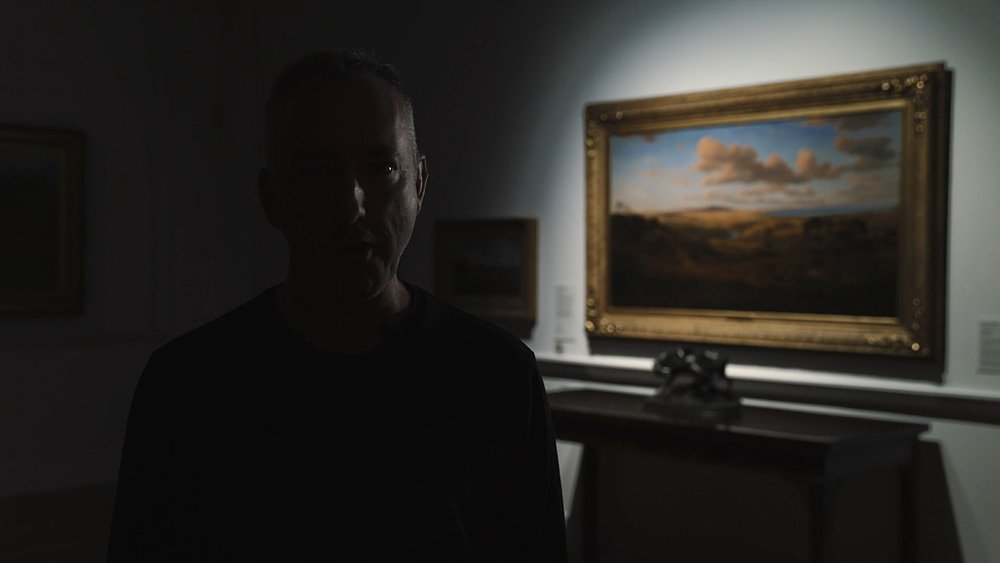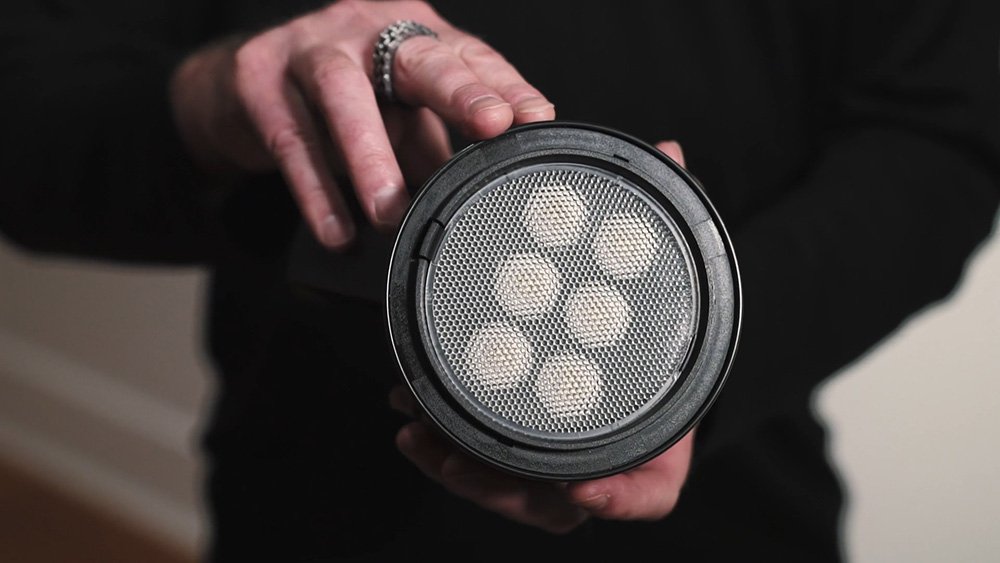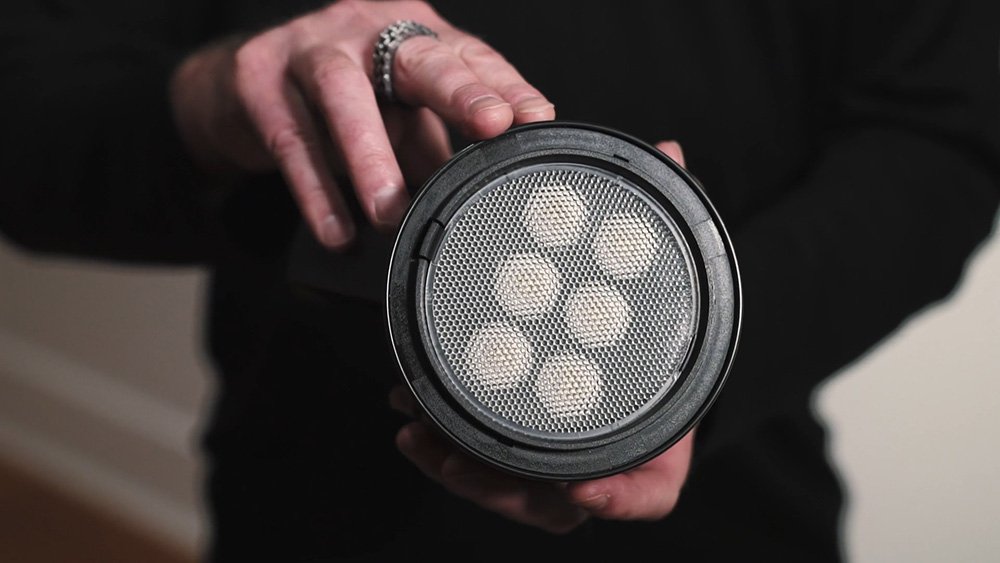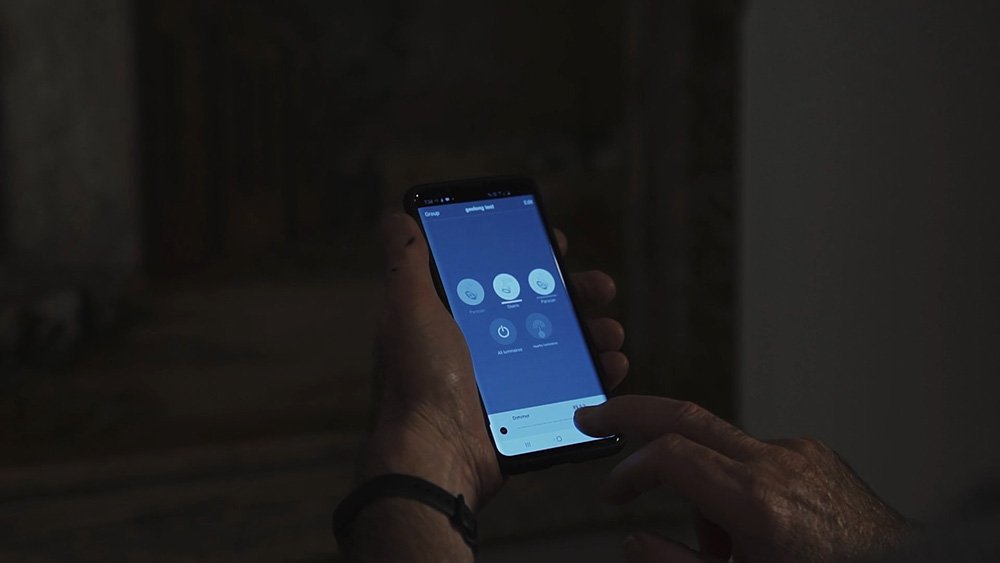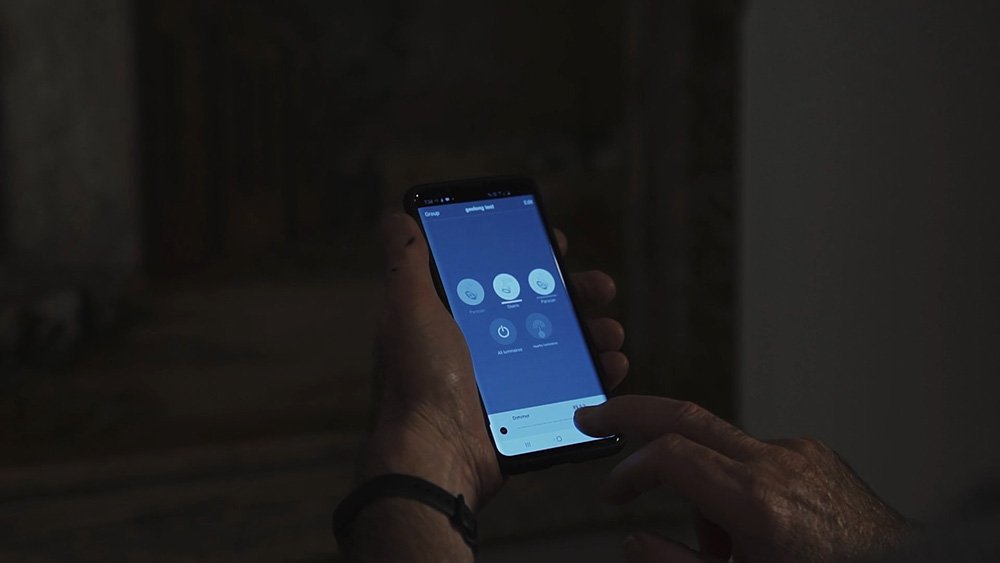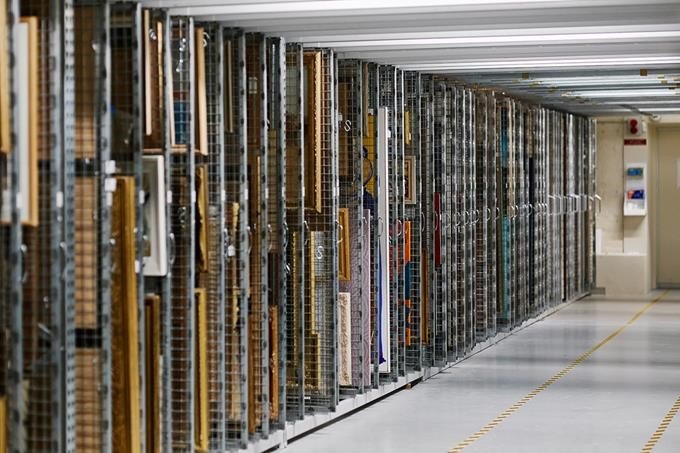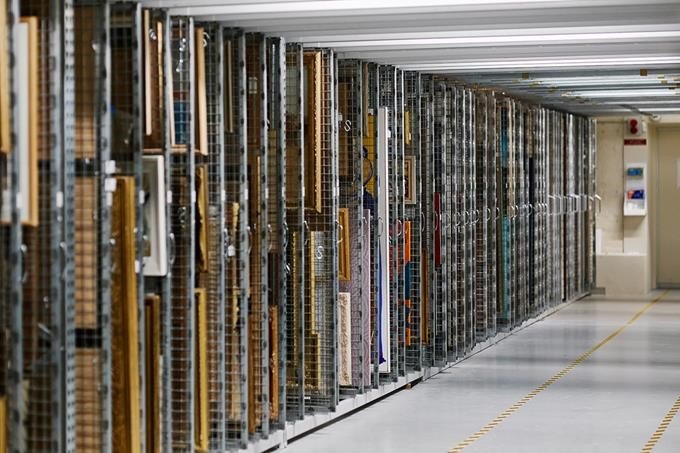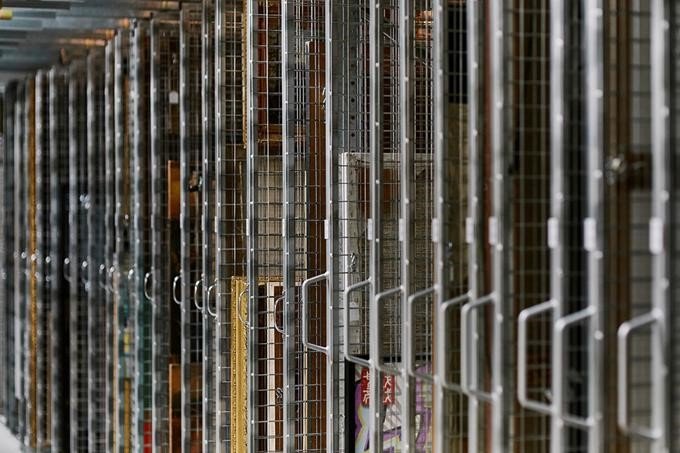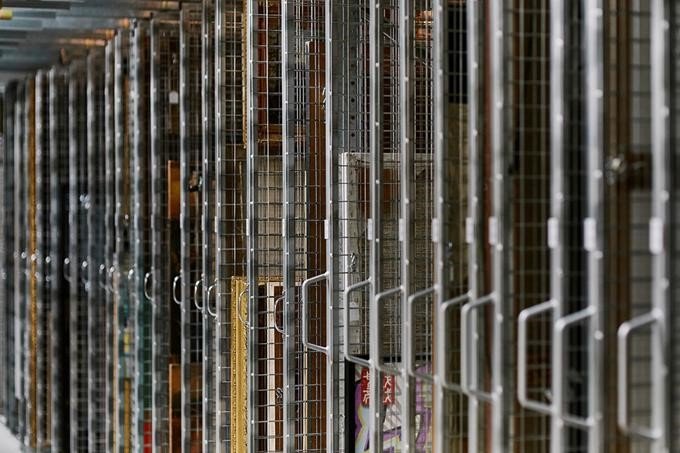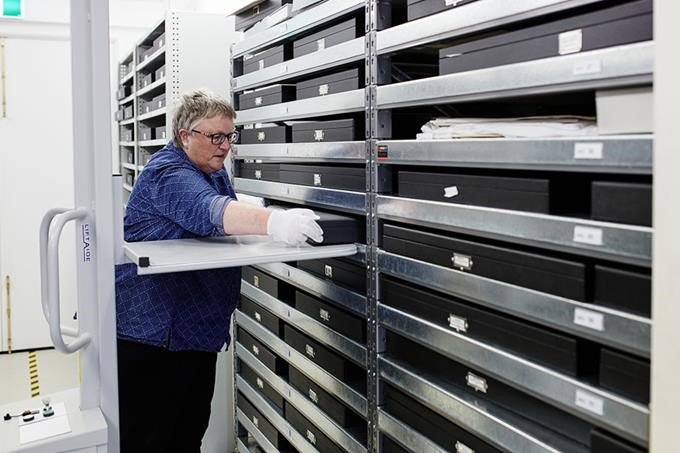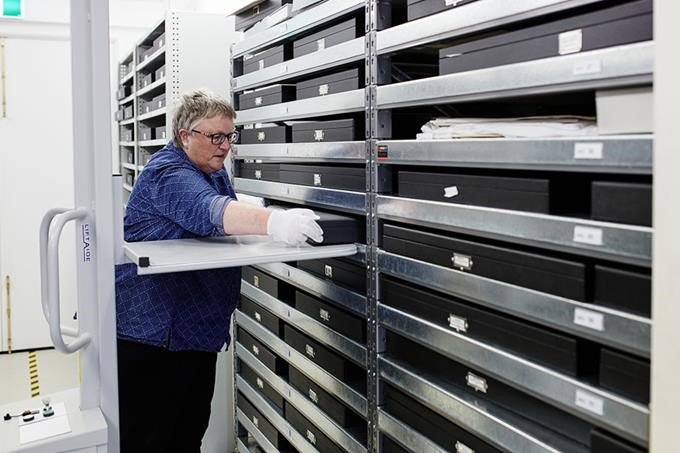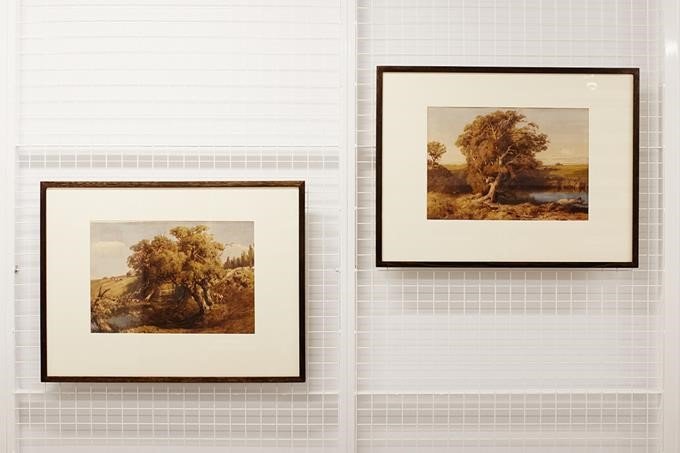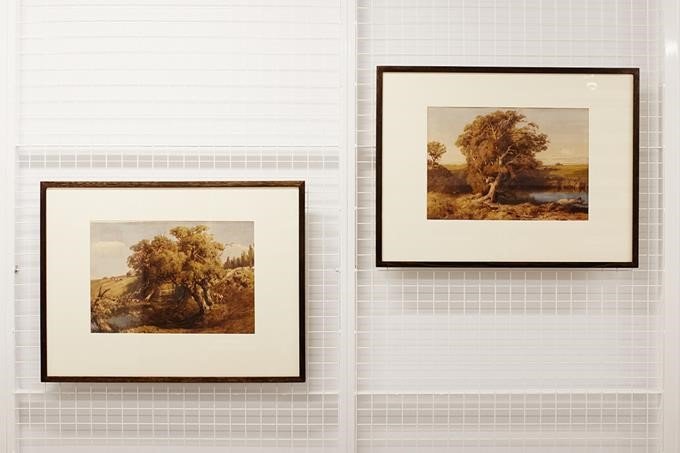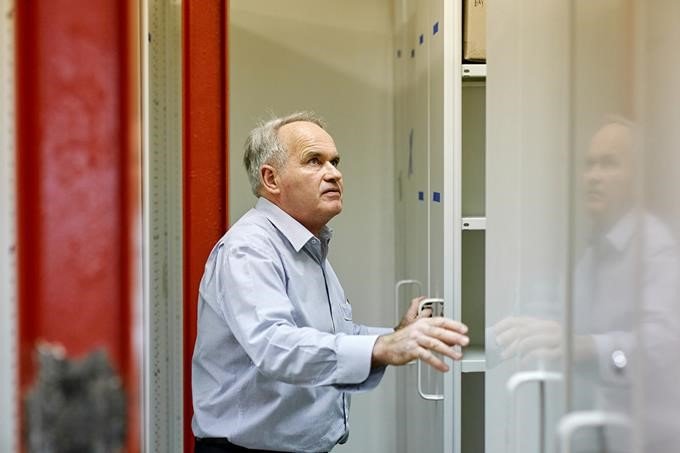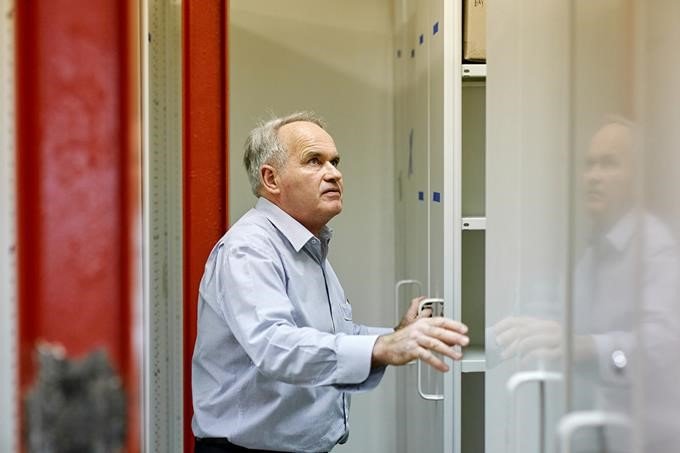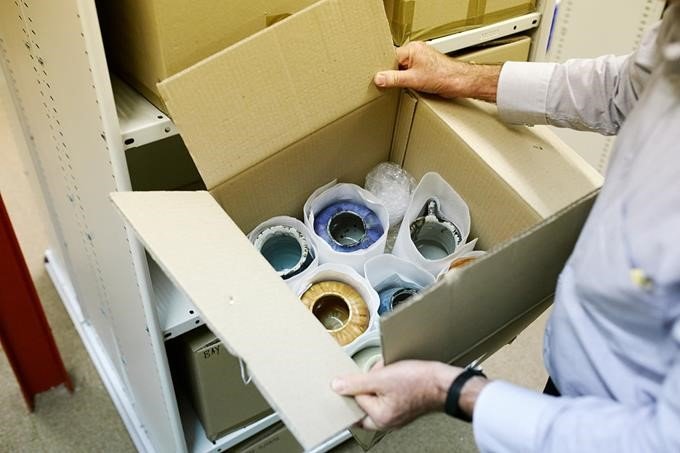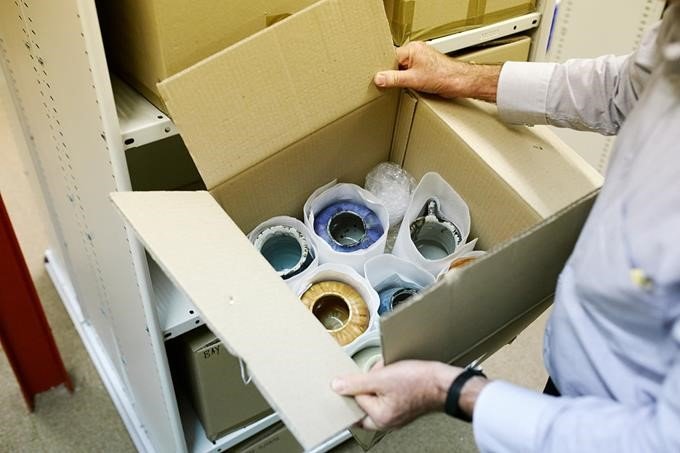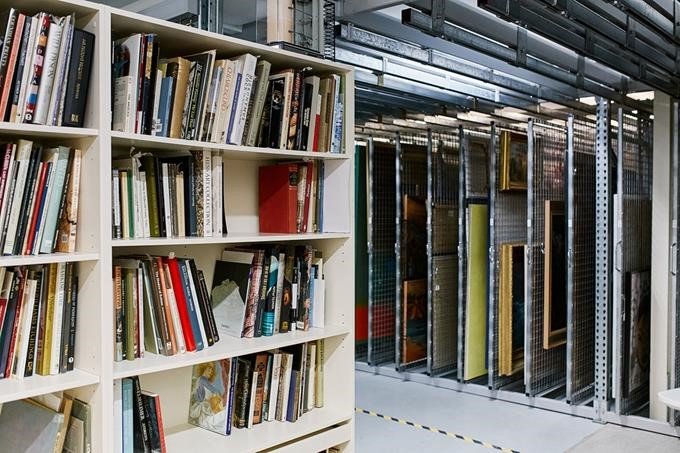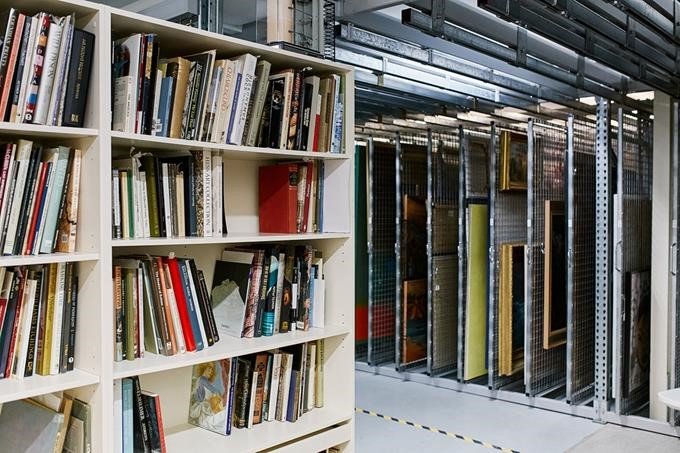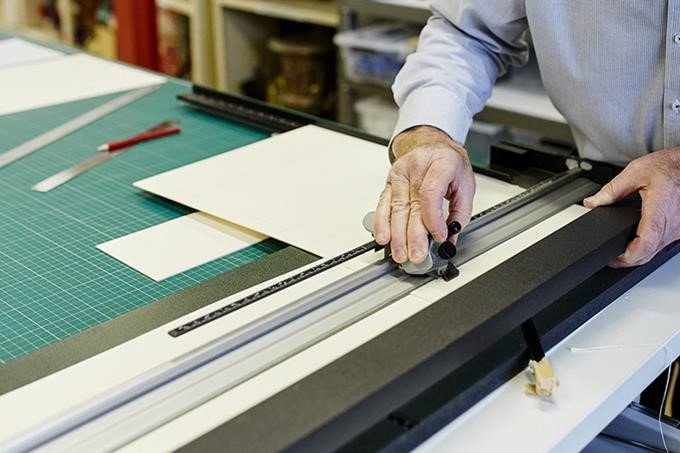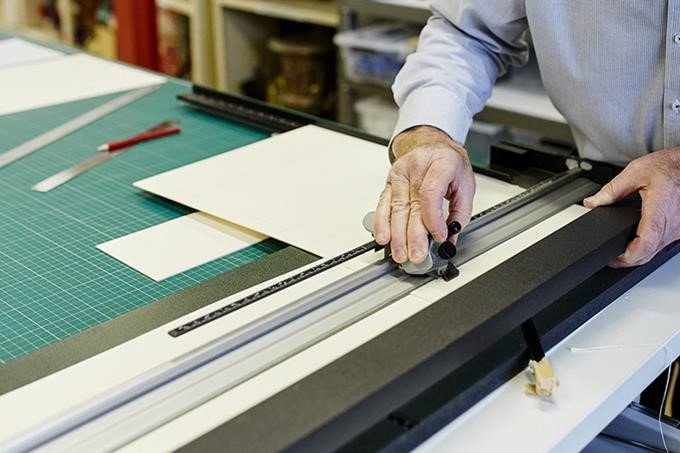 Geelong Gallery Fundraising
Fundraising provides the Gallery with essential financial support to ensure its long-term prosperity.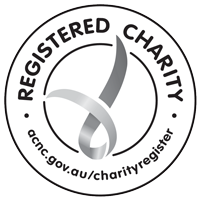 Donate online today
Geelong Contemporary acquisition program
Geelong Contemporary was formed in 2016 to support the growth and presentation of Geelong Gallery's acclaimed collection of contemporary Australian art. Geelong Contemporary comprises a group of external contemporary art enthusiasts and collectors who are achieving their vision through donations, an annual program of events and exclusive opportunities.
For further information, visit Geelong Contemporary.
Geelong Conservation
Geelong Conservation was established in 2019 and is committed to organising events that provide access to people and places not always readily accessible to the public.
All funds raised from Geelong Conservation events contribute to the conservation of priority works as nominated by the Gallery. Since 2019, funds raised by Geelong Conservation contributed to the conservation of key works, Clarice Beckett's Rainy Day (1930), Walter Wither's Moonrise on the Yarra (1908) and Danilla Vassilieff's An accident I saw (1948).
For further information, visit Geelong Conservation.
Geelong Gallery Foundation
Geelong Gallery Foundation is strongly committed to providing Geelong Gallery with essential financial support and ensuring its long-term prosperity. Geelong Gallery and Geelong Gallery Foundation are very pleased to acknowledge donors to the 2019 Annual Giving campaign.
For further information, visit Geelong Gallery Foundation.
Gift in Honour
Express your appreciation for someone special with a Gift in Honour. Your donation can be made in recognition of a special event, or perhaps a final tribute in remembrance of a special life.
If suitable, Geelong Gallery will send a letter of appreciation to the person or persons you designate your gift to, informing them of your donation in their honour, or that of their loved one.
For further information contact us at chantelle@geelonggallery.org.au.
Donations over $2.00 made to Geelong Art Gallery Inc. are eligible for a tax deduction. Geelong Art Gallery Inc. is endorsed as a Deductible Gift Recipient (DGR) from 01 July 2000 and registered with the Australian Charities and Not-for-profits Commission (ACNC) from 3 December 2012.
Turn the lights back on has ensured the installation of new state-of-the-art ERCO lighting systems throughout Geelong Gallery.
Phase 1
Despite the challenges we all faced in 2020, we were delighted to raise over $85,000 through community and philanthropic support to enable the installation of the ERCO lighting systems in our Douglass, Max Bell and Richardson galleries. The upgrade of these three galleries has already provided exceptional and improved capacity in our delivery of ever more ambitious and sophisticated exhibitions, and to light our collection to international standards.
Thank you to our campaign supporters for their generous donations, we warmly appreciate each and every contribution from our donors. We also thank a major private philanthropic donor, the Ruth Fagg Foundation Trust and the Colin Holden Charitable Trust for their philanthropic support.
Phase 2
In May 2021, Geelong Gallery embarked on a similar mission, launching Phase 2 of Turn the lights back on. We set out to facilitate the upgrade of lighting in the Hitchcock and McPhillimy Galleries.
Thanks to the generosity of over 75 other donors, we raised $34,227! The Geelong Gallery Board has committed a further $50,000 in capital expenditure to the project to help us realise our goal.
We are grateful for the incredible support of our community and thankful to all of our donors for their vision in assisting us with the ongoing preservation of sensitive works of art. Together, you have helped us to present our exhibitions with state-of-the-art technology and share the riches of our permanent collection in the very best light. Projects such as this simply cannot be delivered without generous philanthropic support, so thank you to all of our donors.
Donors
Thank you very much to the following people for their generous support of the campaign in 2020 and/or 2021: Agar Family, Colin Alexander, Liz Andreevska, Petre Andreevski, ARM Architecture, Barbara Baird, Lyn Beardsley, Christine Bell, Ian Blair-Holt, Louise Bradley, The Sir Wilfred and C H (Roger) Brookes Charitable Foundation, Nicole Brown and Ron Nelson, John Brownbill, Deirdre Cannon, Colin Carter, Jim Cousins AO and Libby Cousins AM, James C S Cox, Andrea Currie, Ally Deam, Deam Family, Elna Estcourt, Janet Glover, Grapsas Height Family, Catherine Gray, Lynnere Gray, Michael F Green, Kathie Hall, Hanalei Studios, Graeme and Carol Hawkins and Family, Marie Hickey, Trevor Hilton, Kent and Chantelle Hodgson, Holt and McKenna Family, William Huffam, Daniel and Elaine Hurley, Alison Inglis AM, Barbara Inglis, Jackson Family, Amanda Jennings, Victoria Jennings, Merinda Kelly, Rosemary Kiss, Tony and Anna Le Deux, Jack and Cathy A Leen, Amy Lu, Patricia McKenzie, Roger McLennan, Rhondda Millen, Gerard Mullaly and Helena Buxton, Cindy Nelson, Tim Noonan, Dr Rosemary Kiss and Conrad O'Donohue, Gail O'Grady, John and Val O'Hara, Laurence O'Keefe and Christopher James, Molly O'Reilly, Elizabeth Pollock, Ron Ramsay, Brenda Reidy, The Estate of L Ian Roach, Rosemary Robinson, Jim and Jayne Salmon, Karen Sait, Julie Shiels, Jason Smith, Maria and Mike Smith, Karen Spreadborough, Lisa Sullivan, Diana Taylor, Kathy Timmins, Barbara van Ernst AM, James and Ramona Watt, Whitehead Family, Kristen Wiadrowski Daryl Woodland, Jenny Zimmer AM and a number of anonymous donors.⁠⁠
We also thank a major anonymous private philanthropic donor, the Ruth Fagg Foundation Trust and the Colin Holden Charitable Trust for their philanthropic support.
Fund something you can't see
Geelong Gallery's collection storage upgrade campaign has raised $25,338 through the support of 104 community donors during our 30-day Pozible campaign.
Fund something you can't see ensured the Gallery's back-of-house upgrade from 2019–20 which saw an increase to painting storage by 25%, demonstrably improved access to the collection for Gallery staff, students, art historians and researchers, and ensured the continuation of best practice in collection and cultural heritage management.
Funds raised delivered the purchase and installation of 17 museum-grade painting racks, a vertical shelving system for framed works on paper (tills), improved shelving for decorative arts storage, a dedicated area for the processing of inward and outward collection movements which doubles as a viewing area, and a preparation table for the mounting of works on paper.
Thank you to each one of our donors for supporting Fund something you can't see. You can take a look behind-the-scenes and discover the transformational results in our thank you message to campaign donors.
This project was endorsed by Creative Partnerships Australia's fund-matching scheme Plus1. Every dollar raised was matched.
Donors
Thank you to the following people who generously donated to help upgrade our collection storage: Jinah Johnston, Cheryl Hann-Woodlock, Julie Taylor, Mathew and Melissa Hoare, Gail and Bob Bett, Christine Bell, Jim Cousins AO and Libby Cousins, Amy Lu and Chien Ho, HR4Business, Susan Sutton, Anne Robertson, Kathryn Alexander, Salt Contemporary Art, Laurence O'Keefe and Christoper James, Amanda Rimmer, Helen and Bernard Jordan, Sarah and Chris Scott, Gerard Mullaly and Helena Buxton, John and Susan Agar, Kathy Timmins, Jason Smith, Richard Ferguson, Eliza Holt and Jim McKenna, Prue Johnstone and Nick Agar, Jenny Port, Amanda Leen, Julie Dyer and David Madden, Rosemary Kiss and Conrad O'Donohue, Anna Le Deux, Anita Iacovella, Dr Andrea Currie, Belinda Mason, Charlie Mackinnon, Malcolm Condie, Phillip Allen, Melinda Clarke, Sandra Powell, Garry Flanigan, Jon Zabiegala, Bronwyn Johnson, Ingrid Daniell, Barbara Nankervis, James McLeod, Eddie and Val Loughnan, Theo and Soula Mantalvanos, Rhondda Millen, John and Anne Duncan, Lisa Sullivan, Louise Bradley, Louise Saxton, Monty Stephens, Kate Beynon, Janette Carland, Julia Roache, Elizabeth Utting, Deborah West, Rachel Adami, Kylie Stillman, Gillian Turner, Frank and Lorraine Stokes, Gina Tobolov, Glen Smith, Petre Andreevski, Judy Hocking, Penny Whitehead, Jeanette Fry, Hamish Cameron, Rebecca Lewis, Chantelle Hodgson, Annie Bolitho, Shane Hewitt, Nicole Brown, Paula Jones, Susan Petch, Martha-Ann Miller, Adam Fox, Claudia Palombi, Christine Nolan and numerous anonymous donors.
Stay in touch with all the latest from Geelong Gallery.